Caring For Cambodia's First Time "Ugly Sweater Run"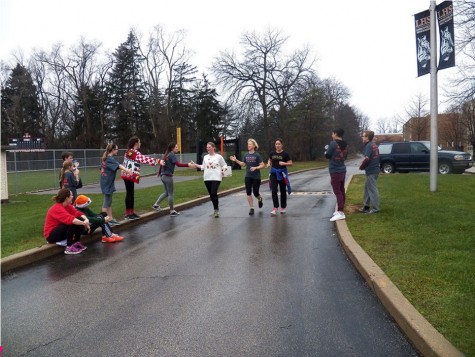 On December 13 Caring For Cambodia hosted an Ugly Sweater Run in order to raise money for CFC's service project in the summer.  
The event ran from 9-11 a.m. and was a three mile run and a 1.5 mile run in the main gym and running around the lake.
The Registration fee costed $15 for ages 18 and under, and $25 for ages over 18. Any participating members that are 18 or older get a free t-shirt. Registration closed on December 11. Anyone interested can register online in the WebStore.
CFC has many sponsors supporting the run such as US bank. There was various venders in the main gym to sell items for participating runners and supporters.
The sweater run is a new thing that CFC tried out. They hoped to have at least 300 people attend the run.
Ms. Owens (CFCs staff sponsor) urges everyone to check out Caring For Cambodia's main website and help support the cause.