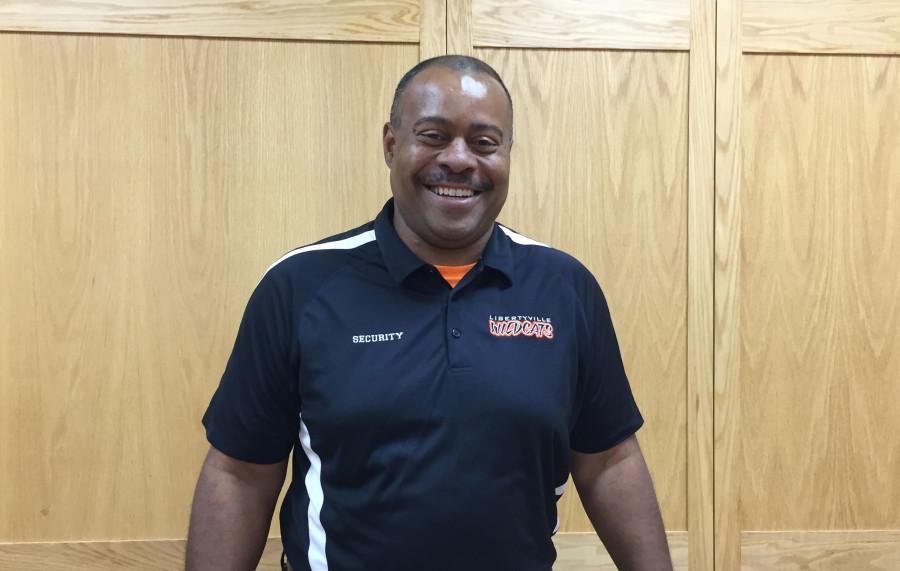 Donald "DJ" Johnson
Mr. Donald Johnson, more affectionately known as "DJ" to most of LHS, has been working at LHS for 21 years. He received an undergraduate degree in radio, TV, and film and a master's degree in journalism from Northwestern University's Medill School of Journalism, where he also played football.
After graduating, he worked for CBS in Greensboro, North Carolina; NBC in Charlottesville, Virginia; and NBC in Corpus Christi, Texas. He was also a general assignment reporter. He then came to Libertyville in 1993, working as the head of media at LHS for 16 years. He taught a media course and ran CatTV, and under his lead,  the program started video streaming on the Internet. In addition to his teaching responsibilities, DJ also helped coach football with Coach Kuceyeski.
Though DJ occasionally still works for FOX Sports Net as a broadcaster, he became a security guard about six years ago when the security department was shifting their duties and responsibilities. DJ also explained that, due to additional department shifting, he currently works as a study hall and cafeteria monitor but still retains a security title. In this role, DJ's number one priority is to keep people safe. He also loves to interact with students and form relationships with teachers and staff members.
"You realize, too, later on when people become adults, maybe you don't think you're having the impact that you think you're having on them, and you see them when they're grown up and they come and go 'Oh, Mr. Johnson! By the way, I appreciate what you said or did' and that's when you realize that your role is important, no matter how small or large," DJ said. "In this community of students and people, your role is important."