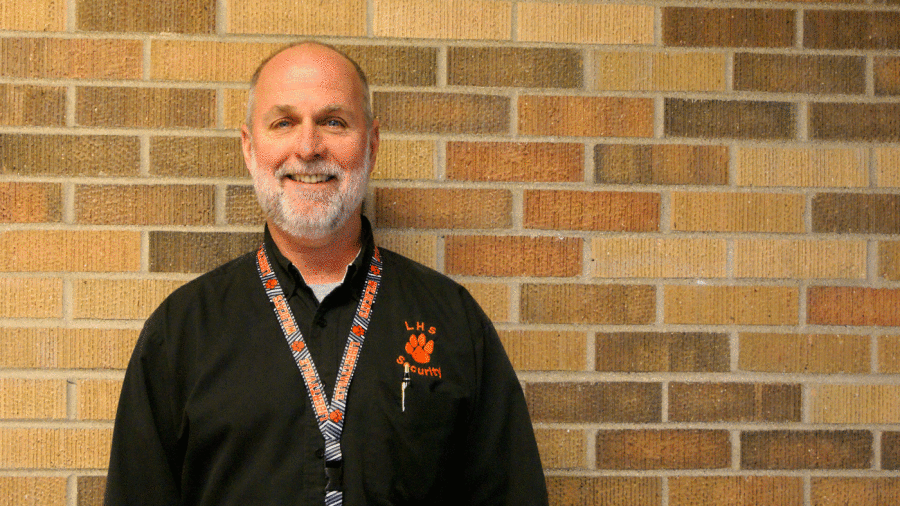 John Linden
Prior to becoming an LHS security guard nearly three years ago, Mr. John Linden was a police officer. He spent 30 of those 34 years at the Glenview Police Department, though he lived and raised his three sons in Libertyville.
As an officer, Mr. Linden worked undercover narcotics, was a deputy in a rural area of the state, and then worked more patrol jobs while working at the Glenview PD. While there, he was a detective for five years, before spending another five years in the public relations. To around 14 schools, he was known as "Officer Friendly." During this time, he finished his master's degree in education, helped write health and safety programs for kids, and was a school resource officer.
"I was in a middle school for a year, and then, after that, I got promoted, so I went back to patrol," Mr. Linden explained. "I ended up as Commander overseeing the facility and all the equipment for the police department." He was also in charge of all training.
After 34 years as police officer, Mr. Linden retired because the timing was right.
"I wanted to leave at a young enough age where I could do something and enjoy it, and not stick around too long, but I still maximized my pension," he said.
As a security guard, he feels that his police experience has helped him in his position and allowed him to teach others, as well as learn from them. His favorite part of the job in interacting with students, watching them grow and getting to know them on a personal level.
"I try to have fun with the kids," he said. "We're here to help protect them and keep them safe, but there's no reason why you can't do that in a fun, lively, engaging way."