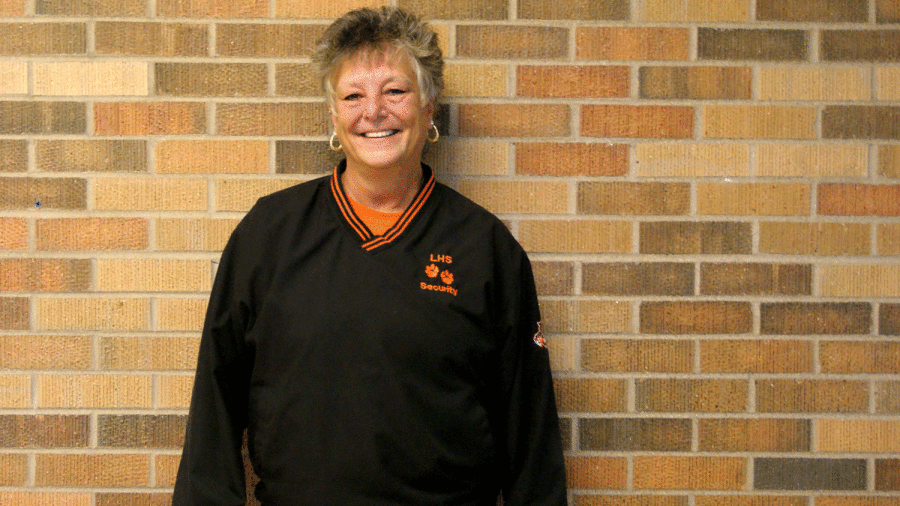 Joan Boro
While most students know Ms. Joan Boro for her position as the only female on the security team, they probably don't know about her volunteer work.
For about 20 years, Ms. Boro has been using her free time, and living space, to help foster dogs. Eight years ago, Ms. Boro helped found Underdog Rescue, a volunteer-based, non-profit foundation that helps rescue dogs and find them homes. In eight years, she has helped others adopt more than 600 dogs.
She also worked with a phone company for 22 years and was a 911 dispatcher for a little bit, providing her with background in management, emergency, and awareness.
Ms. Boro's favorite aspect of her security job is knowing and interacting with the students while protecting them at the same time. Not only does Ms. Boro enjoy the relationships formed with students in her job, but the atmosphere appeals to her as well.
"I enjoy just the environment altogether. You know, participating in all the different events and seeing the accomplishments within the school that the students have… whether it be for theater, for choir, for football or sports," she said. "Just knowing that and seeing that, and seeing the level of energy — it's a good feeling."