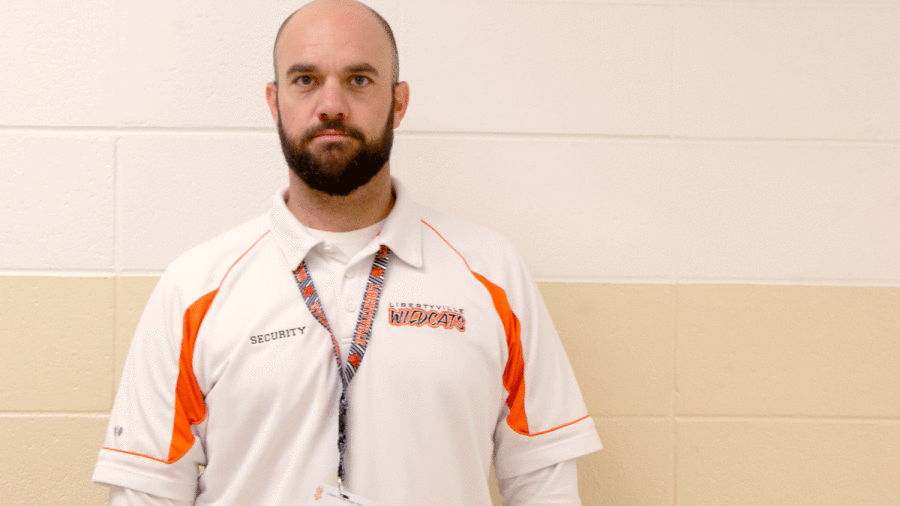 Tim Akers
Meet Tim Akers, or just Akers, as he is known to most students. As a part of the security and safety team, Akers' job is to watch the doors, direct traffic, roam the building, and most importantly, make sure the students at LHS are safe.  
"It's an unfortunate position that we have to have, but I'm glad to be able to be a part of a team that helps monitor the safety of the students and assist with providing a safe place where students can come for their education," Akers said
Unlike most of the guards, Akers doesn't come from a law enforcement background. Before joining the LHS security staff, Akers was a substitute teacher, and before that, he was a minister. Akers was involved with youth ministry at a church in Wisconsin, but chose to leave to pursue other career options. As a security guard, Akers is able to interact with kids on a daily basis, which he enjoys. This is Akers' third year as a security guard at LHS, and he loves the Libertyville community.
"I just think Libertyville High School is a great place with a lot of opportunities, and I'm glad to be able to be a part of it," said Akers.