D128 Takes a Trip to China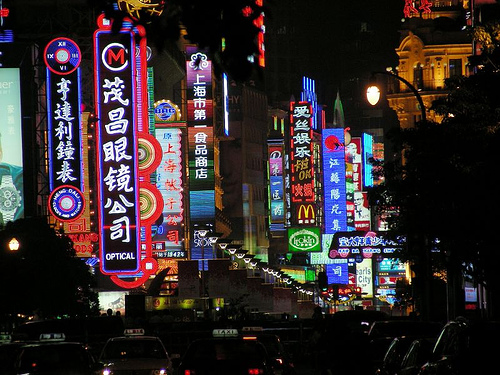 While most students spend their summer in the small suburb of Libertyville, 10 students will take a trip across the world to the most populous country in the world, China.
"The China trip began in 2008.  Over Spring Break of that year, a number of district faculty members travelled to China to investigate an exchange.  Within a few months, we were able to put together our first student trip.  Since then we have taken trips in 2011, 2013, and now 2015," stated Wendy Meister, who is an English and debate teacher at Vernon Hills High School, is one of the people in charge of the China trip.
This year students are planning on visiting Beijing, Changchun, which is the home of the host school, Xi'an, and Suzhou.
It is a common misconception that to go on the China trip, a student needs to be taking the language Chinese, or be in a certain grade.
"Anyone from any grade can go, and students do not need to be enrolled in any foreign language.  The purpose of the trip is a cultural, historical, and educational experience. Language is only a part of the educational experience and is not necessary," Ms. Meister-Louria stated.
The trip will be 15 days long and leaves right after school gets out. Students not only take a trip to China, but students from China also make a trip here, generally in the fall.
"We saw the Great Wall, Temple of Heaven, we saw a lot of places and took bike rides around. [We a]lso saw Terra Cotta warriors, city walls, and also [some] modern parts of the city. There was this one time in Beijing, where we went to this food market and ate scorpions and stuff, that was really strange," stated Alec Zhang , an LHS senior who attended the trip in 2013.
The cost of the trip this year will be slightly under $3,900 with everything included but spending money. Currently the trip is open to Vernon Hills and LHS students.
"I feel like one of the things you should try to do in high school is go to another country with a group, because you get to know the people so well, and they're people you might not have otherwise known. A lot of the people I would have never talked to … but they were all great people I still talk to a lot," Zhang stated.