The Negative Effects Cold Weather Has Had on District 128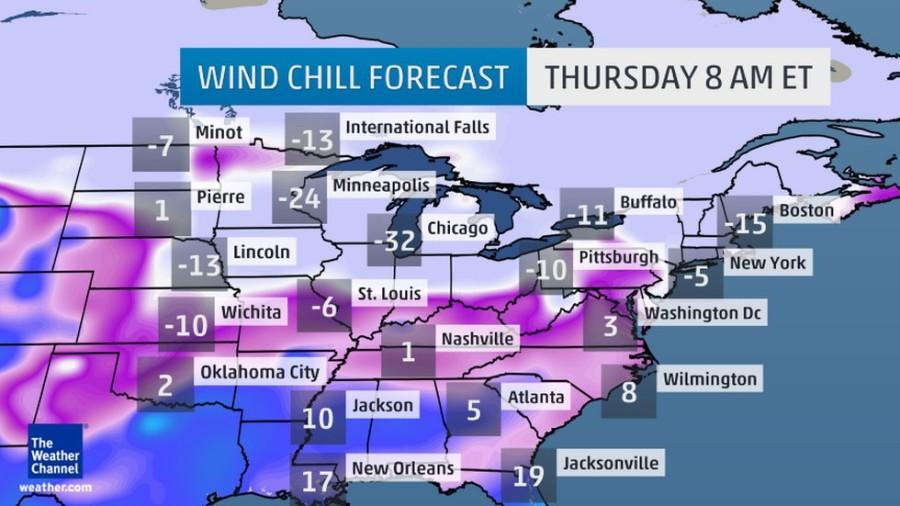 For two days, District 128 students celebrated that there was no school. However, now students and teachers are beginning to realize the negative effects of the cold weather.
Due to the missed days of school, the final exam schedule was changed to give students more time to prepare. Though this benefited several students, it harmed others.
"On Thursday night, my family was leaving to go to Vegas because the weekend was long. But since finals got pushed back and stuff, for Friday, since I have a final that day, I have to reschedule it. This means I'm going to have to take three finals on one day, which will be incredibly stressful. I'm not really a fan of this, no," freshman Jenna Grayson stated.
Several students will be missing school due to the final exam schedule change. This caused a lot of rescheduling for these students in District 128.
"I think the fact that we had to change so many schedules [was the hardest aspect of changing the final exam schedule]. I made sure I sent a note out to counselors, teachers, and department leaders that we were going to be really flexible, because it wasn't your (students that would be absent Friday) fault, and try to reschedule those finals during the final exam period," said LHS principal Dr. Marina Scott.
If students weren't able to take the finals during the final exam week, the administration is allowing students to take them next Tuesday, Jan. 20. Another thing the new final exam schedule caused was challenges in rescheduling athletic events. The athletic department keeps all the athletic events off the final exams, so Mr. Briant Kelly, athletic director, had to reschedule all athletic events, which is challenging.
While having two days off may have been too many days off for some students, Vernon Hills junior Maddie Duco started an online petition fighting for no school on Friday, Jan. 9.
"My dad actually inspired me to do the petition. We were talking about the dangerous weather. He overheard that another school had used a petition for the previous day, and I thought, 'Why not give it a try?'…I normally take the bus, but my stop is about 5 minutes from the house and the bus is almost always late," Duco said.
The petition that was posted late Thursday night was able to reach the goal of 1,000 signatures within three hours.
"I think that by the time we make this call, there is really no turning back, so I think it just wasn't the right time to do something like that. I think it's important to voice your opinion, and I think there are some appropriate ways to do that. There were some appropriate posts and appropriate emails, and I got plenty of those, and there were some inappropriate things," Dr. Scott said.
There are several challenges that go into the decision making on whether to close school due to the cold.
"Typically…the superintendent does call a team of us, the two principals from each building and some district office administrators. Sometimes the athletic directors are in on that conference call, and when he calls us, he's already talked to the feeder districts and knows what they're doing. He's talked to the other schools in the conference, like Warren, Stevenson, Lake Forest, and sometimes other neighboring schools like Deerfield, Highland Park, and Mundelein," Dr. Scott explained.
It's hard to prepare for uncontrollable things like the weather, but the school has taken some preparations in order to avoid falling behind.
"Well, one way that our school is prepared is we have extra days built into our calendar, so we can go up to three days of cold and not have to make them up at the end. So that's in some ways preparing for it. There aren't too many ways that you can foresee what's going to happen. Like some schools that did stay open, in District 214, they had a science experiment go bad, and they had to go outside for a fire drill. And there was one other school I read about where…they had power problems. So you can't just assume that once we get the kids here it will be warm inside," Dr. Scott stated.
Students may not be aware of the precautions that District 128 takes, or can take, to better prepare for the predicted cold days.
"I think District 128 took all the precautions they could to keep the students safe; all except keeping us home…The main reason I think school wasn't cancelled is because of the finals schedule. Other than that, I'm not sure; it was just as bad as the previous two days, if not worse," Duco said.