Content Warning: This article explores themes of toxic relationships, domestic violence and sexual content and contains spoilers for "It Ends with Us" and "Ugly Love."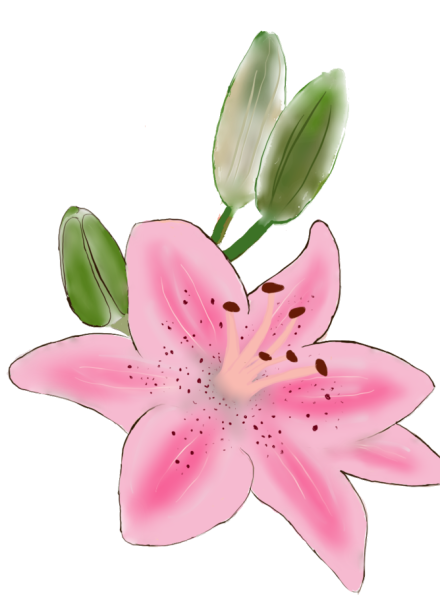 "I never wanted to use physical force on a girl before, but I want to push her to the ground and hold her there until the cab drives away."
This is a line from one of Colleen Hoover's romance novels.
Would you want anyone reading lines like this and thinking, "This is okay in a relationship"?
Should an author who romanticizes toxic, borderline-abusive relationships, who disregards consent and healthy boundaries in her writing really be celebrated this much?
Hoover's novels have taken BookTok (TikTok's reading community) by storm, gaining immense popularity almost overnight – in fact, six of the top ten titles on the New York Times Best Seller List of 2022 were written by her, including "Ugly Love" and "It Ends with Us."
Hoover markets her books as complex and, in some cases, "dark" literature, exploring unhealthy situations and power dynamics between characters. But can romanticizing toxic relationship dynamics while refusing to properly acknowledge their problematic nature truly count as dark literature?
Ugly Love
In "Ugly Love," the male love interest, Miles, is emotionally unavailable and treats the main character, Tate, like a doormat, using her sexually. The justification for this? He struggled with a previous romantic relationship six years prior and (despite acknowledging how terribly he treats her) Tate stays with him until the end of the book. 
Effective communication is essential in any kind of healthy relationship; it ensures that the boundaries and expectations of both partners are clear. 
This ensures that the strain of maintaining the relationship does not fall on one partner. Trust and respect are essential. Most relationships in Hoover's novels lack both.
"I feel like [Hoover's books] teach young girls that they can fix their partners," senior Lorelai Fisher stated. "But they shouldn't be the ones responsible for someone because staying in a draining relationship causes them more trouble."
The same novel also views Miles' relationship with his stepsister, Rachel, through dangerously rose-colored glasses. Miles first meets Rachel on her first day at his high school, and is immediately infatuated. 
He later finds out that Rachel's mother was his father's mistress (who he later married) while his mother was dying of cancer. He then continues to pursue a sexual relationship with Rachel and gets her pregnant to get revenge against his father – and of course, because he "loved" her (More accurately, had a creepy, unhealthy attachment to her).
 Hoover fails to acknowledge the difficult reality of having a child as a result of unprotected sex (as a minor) with a family member – blood-related or not – while still in high school. She paints Miles and Rachel's situation as that of a happy family that is slowly healing from a largely inconsequential mistake.
One line from "Ugly Love" that especially bothered me was Tate saying that no matter what Miles did to Rachel in the past, "he [at least] loved her enough to feel sorry about it."
It is human to feel remorse – it is, however, not a measure of love or respect. Miles expressing regret for his actions does not immediately make him a good partner (he's not). 
Using that statement can contribute to perpetuating a pattern where women forgive, or at least justify, the actions of toxic men in their lives because they are constantly told, "He loves you, so it's okay to forgive him."
It Ends With Us
In "It Ends With Us," the main character, Lily, struggles with the traumatic generational cycle of domestic abuse, and although Hoover ended the book with her leaving her abusive husband, Ryle, Lily's decisions still remained questionable. 
Ryle did express guilt for abusing Lily, but that didn't mean his actions were excusable – even if she thought he "deserved to be a father." Why did she allow him to remain in the life of their daughter and give him several chances to fall back into old habits of abuse and sexual assault? 
I acknowledge that "It Ends With Us" is based on Hoover's own experiences as a domestic violence survivor and that there is no such thing as a "perfect victim." 
However, with so few books delving into domestic violence as deeply as "It Ends With Us" did, I was hoping for an ending that didn't involve Lily allowing Ryle to co-parent their daughter.
As an avid reader, I am invested in reading books that tackle complex social and cultural issues such as sexism and abuse. 
Colleen Hoover's novels have the potential to be beautiful works of writing that capture the complexity of human life and relationships. However, plot devices added merely for cheap shock value and to ensure her books sell has made that experience unpleasant for me. 
I hope to see her improve her work, and to see other authors tackle similar themes in a better manner in the future.