Top Villains In Each Genre
From the darkest caves of the underworld to the very corners of space and time, villains have been a staple in the movie industry for generations. The question is, which one is the best? Since we can't decide on which one is the best, we've decided to go with the most favored villains from each genre. These genres include horror, sci-fi, fantasy, crime, or just your own opinion. This list, taken from Libertyville High School students, will declare the victors for the top villains of each genre.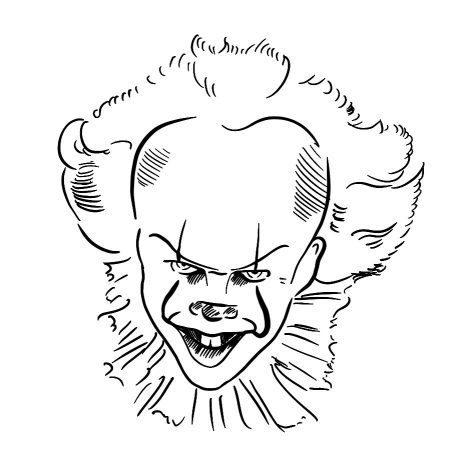 Horror: "It" Pennywise the Dancing Clown (11 votes of 58 responses)
There are many interactions between clowns and kids at birthday parties that make clowns feel innocent, lighthearted and fun. However this dancing clown is one you wouldn't want at your birthday party. Pennywise the Dancing Clown, also referred to as It, is an ancient cosmic evil that came to earth in an asteroid, crashing in the place that would later become the town of Derry, Maine. From there, he hibernates every 27-30 years and only awakens for a brief span of time to prey upon the children living there, consuming their fear and lives in the process. He isn't all tricks, giggles, and creepy faces either, but rather, he also has a variety of powers that he can use to manipulate and lure young victims. These powers include shapeshifting and manipulating reality to his will. It takes many terrifying forms throughout the movies, but during the course of the story, he primarily appears in the form of his favorite disguise, the aforementioned Pennywise. Pennywise's first appeared in Stephen King's horror novel "It" (1986) marked his terrifying debut, however the later remake (of the previous movie in 1990), coincidentally made almost 30 years later in 2017, remade this "dashing" clown to be a treacherous foe filled to the brim with a bloodlust that would scare millions of viewers around the world. None of this would have been possible if it weren't for the actor, Bill Skarsgard, who, throughout his performance, haunted our dreams. So as we come into the Halloween spirit, be sure to keep an eye out for the clowns around town, because one of them could very well be an alien that represents chaos, evil, and fear. If you're not careful, you'll float too…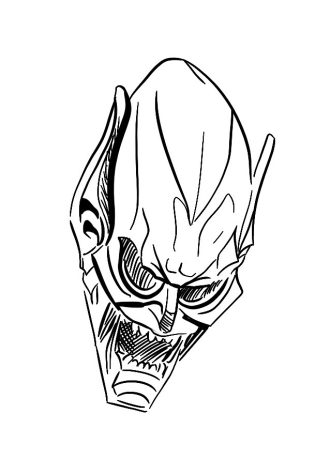 Action: Green Goblin (15 votes of 55 responses)
Goblins are usually described as foul, evil spirits, but in a world filled with goblins, this villain is their king. The Green Goblin is a dangerously twisted and psychotic villain that is determined to cause mayhem and misery. However, he wasn't always this way. In fact, he used to be the founder and CEO of Oscorp, a man named Norman Osborn. However, Osborn's mind was driven into insanity after being exposed to his goblin formula, causing him to create a chaotically sadistic, psychopathic persona called the Green Goblin who kills anybody he wants and destroys everything as he pleases. From his first debut in Marvel Comics in 1964, the Green Goblin remains one of the most popular archenemies of the famous Marvel hero Spider-Man, alongside Doctor Octopus and Venom. He's not just all creepy iconic laughs; as a result of the formula, he has superhuman strength, speed, reflexes, endurance, healing, and intelligence. Green Goblin in the movies is often seen riding on his weaponized glider, throwing pumpkin bombs that explode on contact. There have been quite a few Green Goblins that have been cast throughout the years, but none have been more iconic than actor Willem Dafoe's performance in Sam Raimi's "Spider-Man" (2002) and his thrilling return in the Marvel Cinematic Universe's "Spider-Man: No Way Home" (2021). Right out of the gate, Dafoe showcased his incredible talents in forming the insane, destructive, murderous, and power-hungry being that is the Green Goblin that we know today. Be careful if you meet him, you're more likely to get struck by lightning than survive at his twisted hands; a foe indeed.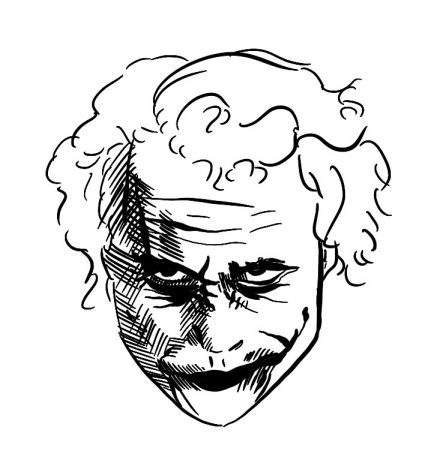 Crime/Mystery: The Joker (34 votes of 57 responses)
You knew this villain would sweep this category. Of course, the Clown Prince of Crime himself has officially secured his place in this article. This whole survey wouldn't have been complete if this sadistic villain wasn't featured in it. The Joker has been an iconic character even before he got his chance on the big screen. From his first appearance in 1940 as Batman's first villain, Joker has remained in the media's eye for over 80 years, with his most recent appearance being his own solo movie, "Joker" (2019). Disfigured and driven insane by differing origin stories that include an accident with toxic chemicals, the Joker went from a small-time crook to Batman's eternal nemesis. These days, the public doesn't even need Batman to recognize this villain. The Joker is most notably known for his clownlike appearance and twisted humor. Time and time again, he has proven to be very intelligent and a complete match for Batman, concocting elaborate plans that include a lot of manpower and diversions, causing as many problems as possible for the Dark Knight. There have been many different notable forms of the Joker through many different actors, but the best iteration of the clown prince is undoubtedly the late, great Heath Ledger's portrayal of the Joker in "The Dark Knight" (2008). Ledger's performance gave an entirely fresh perspective on the Joker, completely nailing each mannerism, including his iconic laugh. Because of his popularity and the actor's performance, the clown prince of crime has cemented and remains to be one of the most iconic villains of all time. Just make sure to keep a smile on your face. After all, why so serious?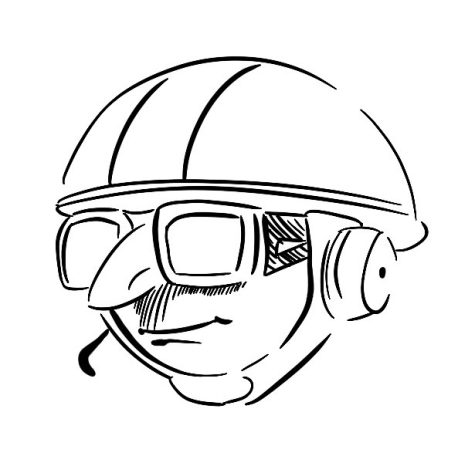 Comedy: Vector (18 votes of 55 responses)
When I started making this survey, the whole time I was thinking that this villain would be the one to top all the others, and boy was I right. Vector quickly took control of the top comedy spot in this article. Vector (born Victor Perkins) is an aspiring villain who attempts to replace the central protagonist Felonius Gru as the start of a new generation of villains. He is young, nerdy, and the main antagonist of "Despicable Me" (2010), being the first villain to antagonize Gru with his cocky persona. Vector is actually the youngest villain on this list, only being around since his first appearance in "Despicable Me" (2010). Ever since his first appearance, Vector remains a fan-favorite throughout the "Despicable Me" series, as well as one of the funniest. An example of this is when Gru attempts to break into Vector's house. However, Vector is prepared with every trap imaginable, utilizing every single one from sharks to missiles in the most comedic and deadly montage in the movie. The funniest part about this is the amount of fun actor Jason Segel had while playing Vector, enjoying his role every step of the way. Vector's image has become so popular that he has grown beyond the big screen and onto people's phones, as he is the figurehead of some of the most popular memes on the internet. His iconic "hey" to Gru at the bank has been featured in various memes. Just make sure not to let him fool you. Vector can be a serious threat when he has to be, because the moment you let your guard down, he'll commit the most heinous of crimes with both direction and magnitude, Oh yeah!!!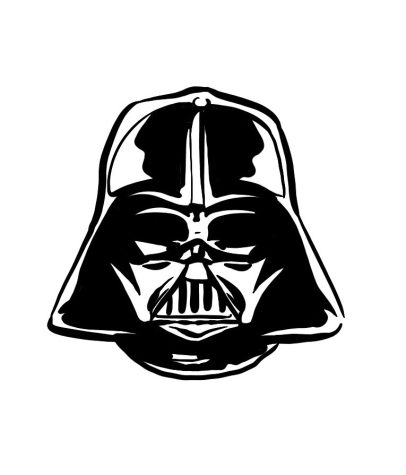 Sci-fi: Darth Vader (34 votes of 60 responses)
"Few survive an encounter with the most powerful sith in the galaxy," states Jedi: Fallen Order (a 2019-released EA Star Wars video game) in their opening description of Darth Vader. After 45 years on the big screen, Darth Vader remains the most iconic figurehead of cinema. Thanks to the talents of the now-famous voice actor James Earl Jones, Darth Vader made a powerful impression on theaters that still lingers to this day. The disfigured body of Anakin Skywalker after his fall to the dark side, revived through painful cybernetic enhancements, Darth Vader is a merciless creature fueled by his own rage and hatred, making him near unkillable with his powerful connection to the force. You'd be more than foolish to stand up to a warrior this intimidating. The distinctive sound of his iconic heavy breathing is enough to make the very bravest of warriors feel small and powerless against the great sith lord. Darth Vader doesn't even need his lightsaber to succeed. His ability to see the larger picture, and his ability to predict everything that a single person to an entire city will do without even lifting a robotic finger, is what makes him a great military strategist. Darth Vader also holds the title of revealing the darkest and most powerful plot twist in cinema history, one that felt like one of Vader's mind games, but was indeed very true. Darth Vader is a pop culture phenomenon, being one of the few villains to actually change with the times, and when he does, it only makes him look so much cooler. From his first appearance in "Star Wars Episode IV: A New Hope" (1977), to his former teacher's Obi-Wan Kenobi's Disney+ original series which premiered earlier this year, the Dark Lord of the Sith's power and popularity has only grown. Even watching him now, knowing all the twists and memorizing every moment that this villain is onscreen, this famous villain will always send shivers down your spine. Just make sure to keep that support going, or Vader will find your lack of faith disturbing.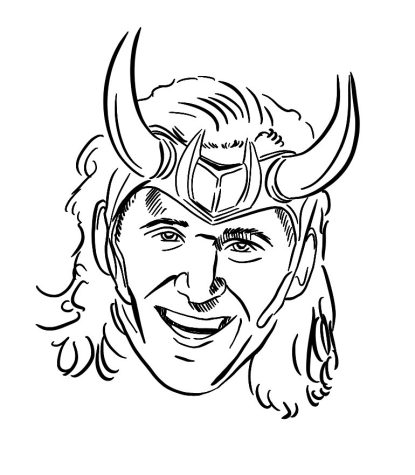 Superhero: Loki (27 votes of 61 responses)
I'm going to be honest, I didn't exactly expect this villain to make it on this list, much less sweep the entire voting survey. Loki Odinson, the god of mischief, is the central antagonist of Phase One of the Marvel Cinematic Universe that turned protagonist in his own series. The character first appeared in 1949 and has been a mainstay in both the comics and the big screen for decades. Loki was taken in as a baby frost giant and treated as the son of Odin on Asgard. Believing himself to be the rightful king of Asgard, Loki schemed multiple times to undermine the efforts of multiple realms in order to earn his place as king. Although Loki is frequently defeated by his brother Thor, the god of thunder, he is never truly discouraged from his efforts. Thanks to the brilliant actor Tom Hiddleston, the character of Loki in the Marvel Cinematic Universe has skyrocketed to international fame using both his charm and attractive nature, all while constantly showing us that the god of mischief cannot be trusted. It was not until "Thor: Ragnarok" (2017) that we got to see a more sympathetic side to Loki, but the thing that really made fans fall in love with Loki was his Disney+ original "Loki" (2021), a show that revealed how truly misunderstood Loki was, and a show that will soon be receiving a second season. It's in your best interest to never trust this mischievous scamp, because in his eyes, trust is for children and dogs.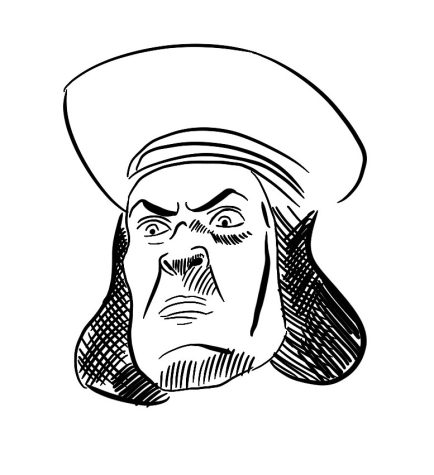 Animation: Lord Farquaad (16 votes of 58 responses)
Lords and ladies in movies, if they're portrayed as antagonists, are frequently seen as tyrannical, selfish, and cruel, and this villain is no different. Lord Farquaad is the comically short, ruthless ruler of Duloc, and the main antagonist of the internationally famous movie "Shrek" (2001). He is very self-centered and he doesn't set on making friends or good will, he just wants things to look nice. If something doesn't fit his "perfect world", he'll make sure that you are never seen again. He has a very unfair bias against fairytale creatures that stems from family drama. Thus, he orders all fairytale characters to be hunted down and captured in order to evict them from Duloc. As the movie goes on, Lord Farquaad searches for a princess to marry so that he can become king and enlists the help of the main protagonist Shrek after he storms the ongoing games at the front of the castle, promising that he will return him to his swamp if he finds the princess. The main thing that makes this villain unique is he never actually changes from his self-absorbed, deceiving, lonely, and cruel persona throughout the movie. He never changes his attitude, personality, or even learns anything from the protagonist, not once. We owe much of the amazing acting work to Justin Lithgow, the voice actor for Lord Farquaad, who made us believe that there was truly no redemption inside this villain. Lord Farquaad is another villain who has become so popular over the years that he has moved from the big screen and onto people's phones, being featured in millions of memes across the internet. Many of the lines that he has in the movie has been featured as a meme in some way, shape, or form, making him more hilarious than intimidating. However, don't get caught by him. His cruel personality makes him do the vilest of things, and he enjoys it. Some of you may die at the hands of this villain, but it is a sacrifice he is willing to make…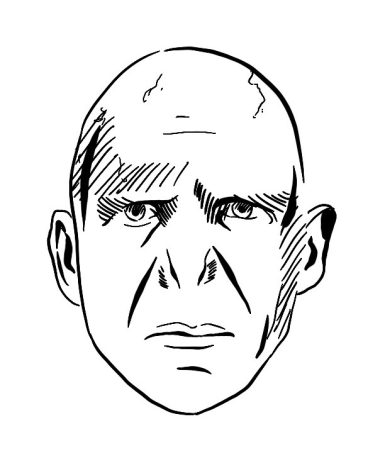 Fantasy: Lord Voldemort (16 votes of 56 responses)
A powerful book character turned iconic movie villain, Lord Voldemort is the heir to Salazar Slytherin and the embodiment of darkness itself. This particular dark wizard is a raging psychopath, devoid of all normal human responses to other people's suffering, and whose only ambition in life is to become all-powerful and immortal. This character in the books became so feared that no witch or wizard would dare speak his name, only calling him "He-who-must-not-be-named." Lord Voldemort wasn't always the darkest wizard of all time, though; he used to be a small, orphaned, and neglected boy named Tom Riddle, before being approached by Albus Dumblore who invited him to attend Hogwarts School of Witchcraft and Wizardry. In his time at school, Tom Riddle learned about a mystical artifact called a horcrux. As stated in J.K Rowling's "Harry Potter and the Half Blood Prince" (2005), horcruxes are a "receptacle in which a dark wizard has hidden a part of his soul for the purposes of attaining immortality". However, for a horcrux to work, you have to kill someone and invest a piece of your soul into the object, which Lord Voldemort had no problem doing. As Lord Voldemort's reign grew, he amassed a great amount of dark wizards and other creatures to his side, thus starting the first wizarding war. However, when he found out from a prophecy that a young boy would be his downfall, he sought to destroy that boy. Unfortunately for him, the plan backfired, and Lord Voldemort was destroyed along with it. Until his eventual return 13 years later, Lord Voldemort's many attempts to return were stopped by that boy, that boy being the main protagonist of the franchise, Harry Potter himself. Throughout the rest of the franchise, Lord Voldemort showed time and time again that he didn't gain the title of "greatest dark wizard of all time" for nothing. Voldemort proved to be a huge threat, showing off how dangerous he truly was, all while killing anyone who got in his way without any remorse. None of this would have been possible without the performance of actor Ralph Fiennes, who made it seem like the dark lord himself had stepped out of the pages and asserted his rule over the world of cinema. According to Lord Voldemort, "There is no good and evil. There is only power and those too weak to seek it".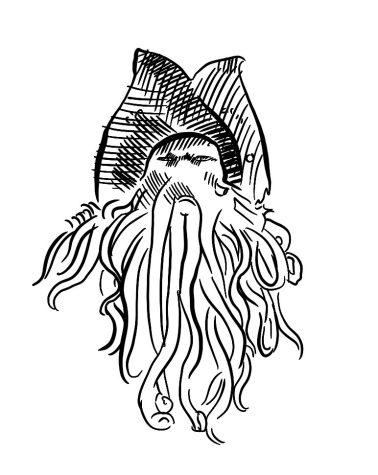 Adventure: Davy Jones (16 votes of 50 responses)
When it comes to pirates, you better know two things: one, to never underestimate them, and two, to fear their power. Especially when the pirates you're facing are undead. Unfortunately, this villain checks all those boxes. Davy Jones, played by the amazing Bill Nighy, is the supernatural ruler of the high seas as the ruling captain of The Flying Dutchman and eventually became one of the pirate lords. Davy Jones rules the Celtic Sea with an iron fist, as he as described as cunning, ruthless, greedy, murderous, and caring little about his own people. The most shocking thing about this villain isn't that he's horrible because he wants to be, he actually has a valid reason as to why he is. When he first set sail, Davy Jones's appearance was like that of any other sailor. After Calypso, a sea goddess whom Davy Jones had fallen in love with, betrayed him, Jones carved out his heart to no longer feel the grief and guilt of what he had done and locked it in the Dead Man's Chest, along with his ability to feel love. He abandoned his duty and gradually took the appearance of various aquatic flora and fauna. As of now, he has turned into an ugly monster with an octopus-like face, a tentacle beard, and crab appendages. Since his first appearance on the big screen in "Pirates of the Caribbean: Dead Man's Chest" (2006), Davy Jones has become a formidable antagonist to the famous protagonist Jack Sparrow, even known to have tricked this witty pirate once or twice. Davy Jones is capable of teleportation onboard ships at sea and can pass through solid objects. His crew is bound to his every whim and forced to serve upon the enchanted ship that can also travel underwater. So remember what we say about dealing with pirates, especially this one. Because if you do go up against this sea creature, don't forget, he's a heartless wretch!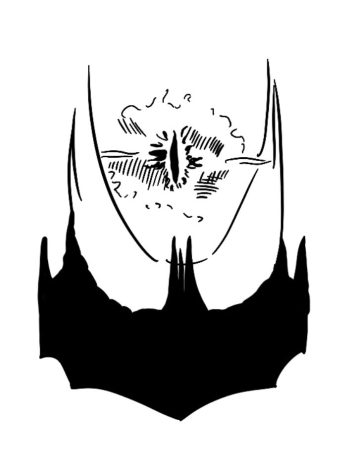 Opinion: Eye of Sauron (4 votes of 55 responses)
Another powerful book character turned iconic movie villain, Sauron comes closer to the definition of pure evil than most villains on this list. Not only is he one of the most terrifying villains on this list, consisting of only a flaming eye to intimidate his foes, but he is also one of the oldest with his first appearance alluded to in J.R.R Tolkien's "The Hobbit" (1937). Sauron is a being described in the books as "not of mortal flesh, and though he was robbed now of that shape in which had wrought so great an evil, he could never again appear fair to the eyes of men." Sauron doesn't have a flaming eye for nothing, as that eye can pierce through, as described by Gandalf's mentor Saruman "cloud, shadow, earth, and flesh". Basically, he can see almost everyone and everything whenever he wants. Sauron is the one responsible for forging the One Ring to rule them all, a ring that possessed the same power as the other rings that were created but to a higher degree, and the very ring that protagonist Frodo Baggins sets out to destroy. The ring also gives the wearer invisibility while progressively corrupting the mind of the owner to use the ring for evil. The ring, in the hands of Sauron, contained his power and held it in reserve, making him even stronger. However, Sauron's influence doesn't stop there. He is also known for being the ruler of the realm of Mordor and starting a war not once but twice with his mortal enemies of the West. So make sure to keep an EYE out when watching this villain on the big screen, because this villain will stop at nothing to become the master of Middle-Earth.
Leave a Comment