The NFL Needs Change From the Inside Out
"End Racism". "Stop Hate". "It Takes All of Us". Messages like these promoting social justice started appearing on NFL players' helmets and in NFL end zones amidst the Black Lives Matter movement following George Floyd's death in 2020. 
These messages parallel the NFL's "Inspire Change" social justice initiative, a widely publicized showcase of the NFL's actions towards creating progress for a more equitable future in the U.S. Through television advertisements and social media, various NFL members are featured telling their stories or showing their involvement in activist positions. 70 percent of NFL players are black, so it's inspiring to see the NFL create change in various communities. 
But that's just the thing. Seventy percent of players are black, yet in management positions, barely any coaches are black: Only one head coach is black. Only four of the 32 teams have a black offensive coordinator. Only three quarterback coaches are black. 
When the camera pans to the box seats to the owners of the teams, only rich, white old men show up. In fact, only two NFL owners are people of color.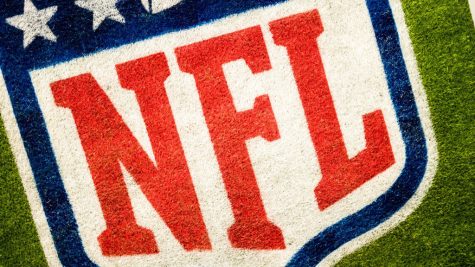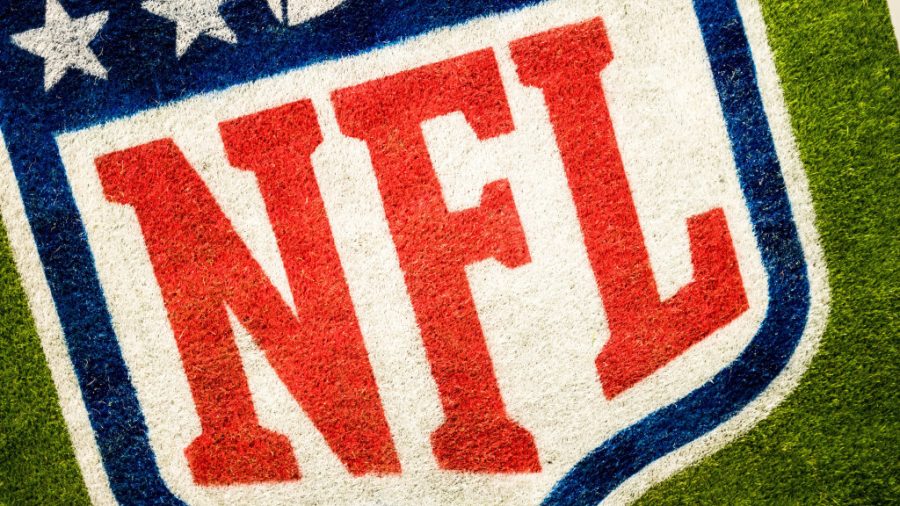 Some would argue that these figures in themselves don't necessarily mean that systemic racism exists within the NFL. And it is true that the NFL's various recent social justice initiatives have created real change – The NFL has certainly done a good job of showing the public that. 
However, the societal issues that the NFL is trying to combat do exist within the NFL itself, and there is no better insight into that than Brian Flores' racial discrimination lawsuit against the NFL and three teams in early February of 2022. 
According to National Public Radio, Flores, the head coach of the Miami Dolphins for three years, alleged that he was fired before the end of his five-year contract as a result of racial discrimination. He claimed he was not given a fair shot in the interviews for both the Denver Broncos and the New York Giants coaching positions, and Flores charged that racist employment practices were at the center of all of it. 
Flores specifically claimed that his interview with the Broncos was a 'sham' staged just to satisfy the Rooney Rule, a policy that went into effect in 2003 that requires teams to interview candidates of color for head coaching and senior operation vacancies. It's exactly the type of rule that is intended to make the NFL a more equitable place – yet Flores' experiences show that some anti-discrimination rules currently in place aren't bringing the needed change. 
Flores is the first black coach to file a discrimination lawsuit against the NFL. His actions thrust employment practices and underrepresentation of people of color in NFL management into the light. Flores made an extremely public move to stir up conversation and reveal that the NFL is in fact not as perfect as it seems on the outside. 
Therefore, isn't it ironic that players and coaches are wearing messages like "End Racism" when there are issues deep within the NFL system that counter those sentiments? Sure, it looks good on the screen, but it feels tinged with hypocrisy. 
Furthermore, the 2022 Super Bowl halftime performance felt shallow in the face of Flores' discrimination lawsuit. The lineup, decided in September of 2021, featured almost exclusively black artists like Dr. Dre, Mary J. Blige and Kendrick Lamar. It was a powerful display of black culture and music. In no way is giving black artists a platform negative, but it almost felt forced, as if the NFL was trying too hard to compensate for their shortcomings and bad publicity.
It should be noted that I LOVE football as a sport. I love the game, the emotions, the drama. Football represents a common ground in my family and my friends. At its core, football is a safe haven and escape from reality for me.
However, the NFL is still rooted in reality and still has a long way to go to become a more equitable place. If the NFL is trying to contribute to "ending racism", it has to embody that message at every level – not just display it on the surface. If the NFL seeks to tie itself with social justice, it has to seek to improve that aspect of itself as well. 
Looking to the future, the NFL first has to realize that all the show and spectacle won't solve anything. Why are the unfair employment practices in the NFL being ignored? Why can't some money and publicity be applied to the hiring process? 
It does "Take All of Us" to combat racism. "All" means coaches. Owners. Those in power who aren't giving people of color a fair chance. Everyone at every step in the system. It takes all of us.
Leave a Comment