Macaire Everett: A World Colored By Chalk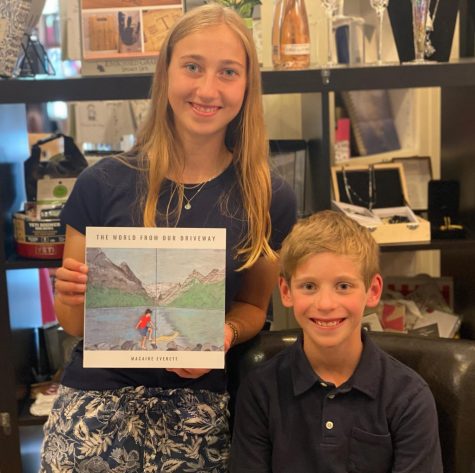 "I'm Macaire Everett, and I did chalk art on my driveway for 100 days in a row." This was the driving motivation behind Macaire Everett's debut novel, The World From Our Driveway. 
During the early months of quarantine in 2020, Macaire Everett, along with her younger brother Camden, created massive murals of chalk artwork on their driveway. After receiving praise from family members and neighbors alike for their extravagant drawings, Macaire and Camden decided to share their artwork with more people locally, nationally, and eventually, the world.
Macaire, a sophomore at Carmel High School, has currently written and illustrated two books, both of which have been featured in more than 40 countries across the globe, her work connecting with students and teachers from Norway, to Italy, and beyond. Both siblings have also been featured on the daytime talk show Live with Kelly and Ryan. She and Camden helped to create the wonderful chalk art world of their books: Macaire draws the landscapes and writes, while Camden poses for the pictures and encourages his sister along the way. 
Starting out, Macaire explored ways to showcase her chalk drawings beyond her audience of enthusiastic neighbors and family. She explained that she utilized social media platforms like Facebook and Instagram, where she had already begun posting pictures of her art. 
"We had multiple followers on my Instagram asking for us to write a book, and I think that's really, really cool that other people were enjoying the art," Macaire said. 
The World of Macaire and Camden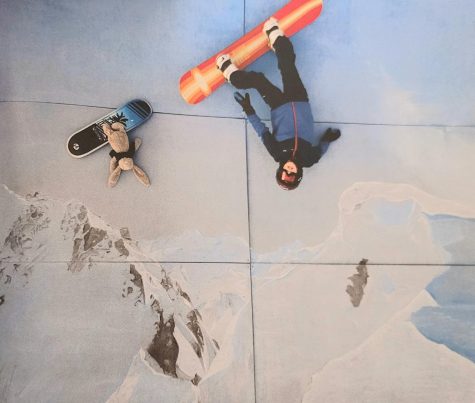 In their first book, The World From Our Driveway, Camden explores the world through his sister's chalk art, from the "bright lights of Times Square" in New York, to the Great Wall of China. Jump roping with Kangaroos, even? Sure thing. There is nothing limited to the imagination in the world of their chalk art. 
After the release of their first book, Macaire and Camden decided to continue their endeavor with their second book, Cam and Hopper Travel The World. This time, Macaire wrote haikus in tandem with the artwork, which she learned by practicing and researching with her uncle, who studies Japanese art and literature. 
"He told me how the art really pairs well with nature… so I thought because of my art, and this book being mostly about the outdoors, I thought the writing style would pair well," Macaire explained.
The Process
The feat of drawing each chalk mural is no simple process. Each chalk drawing differs in size, with the most complex taking up to five to six hours to complete. The publishing of the first book proved difficult at times, as Macaire had to work together with a company to self-publish it. But, no matter the obstacles, Macaire and her brother persevered with their project. 
Even the coming snow of winter did not stop Macaire and Camden from chalking up the place. Her father helped renovate their basement, making sure it could accommodate six sheets of plywood colored like their driveway, each measuring 12 by 16 feet. Once a drawing was done, it was then transported outside, where Camden posed for a picture shot by a drone. 
Memories and Chalk
Looking back, Macaire feels one of the most positive outcomes of the whole experience was bonding time among family members, especially with her younger brother. 
"He was really willing [to help with the book]," Macaire explained. "I think he really enjoyed how other people loved it. He was just excited more than anything that he was on the front cover and in the photos [too]."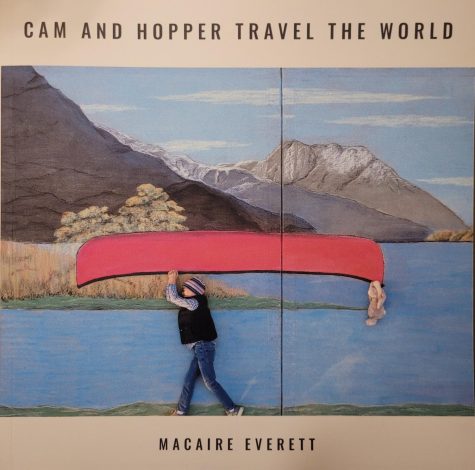 She also noted that whenever she experienced writer's block, she sought out the help of family members to get her back on track. 
"I turned to my mom, [who] really helped me with this [writer's block]," she said. "My brother and my dad were both really good [at giving me] suggestions [too]."
In the future, Macaire expressed that she would enjoy continuing her work in chalk art and writing in the future, as well as pursuing other interests like engineering. 
Want to see more of Macaire's chalk art? You can follow Macaire on her Instagram at macairesmuse, or visit her website at macairesmuse.com.
Leave a Comment