Girls swim team defeats Waukegan in final dual meet of 2021 season
On Tuesday, Oct. 19 the varsity and junior varsity (JV) girls swim teams competed in their final dual meet of the season against Waukegan. There were a total of 22 events. The JV 2 level did not compete in this meet due to a lack in Waukegan's numbers. Varsity won 99-16 and JV won 114-11. Throughout their final meet, the Wildcats reminisced over their memorable season and cheered on their teammates.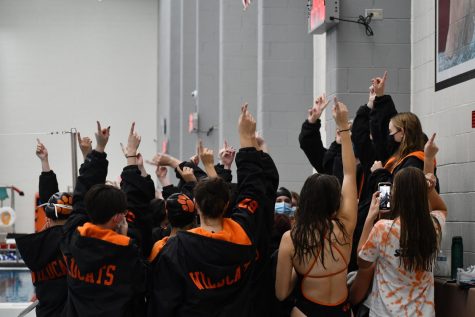 The meet began with the 200-yard medley relay, where Libertyville placed 1, 2 and 3 in a clean sweep, followed by the 200-yard freestyle. Abby Maglio placed first for JV and Emily Fink  outouched Waukegan's Martha Knox by 0.34 seconds for the varsity win. 
Maglio's performance has improved over the course of her season. She credits some of this to the support of her teammates. 
"We're like sisters," Maglio said. "We want to lift up each other's spirits as we swim. I think [cheering] helps me go faster and lifts me up."
Senior Campbell Clarkson swam the 50-yard freestyle. On the varsity level in the event, Libertyville placed 1, 2, and 3, with times all under 30 seconds. For the senior swimmers like Clarkson, this was the last dual meet of their LHS swim career. The support she has received from her team throughout the season has positively impacted her performance.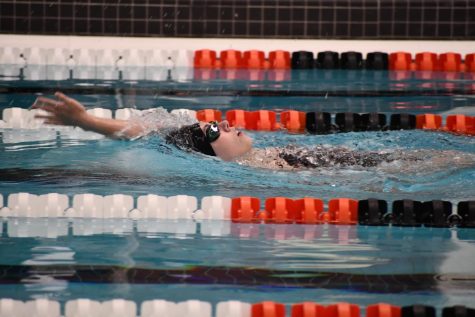 "I feel like [team encouragement] has made such a difference from last year, since we all can be here and support each other," Clarkson remarked. She also had bittersweet feelings during her final meet. "I'm sad about it. It's probably the last time I'll swim in this pool. It's been a long four years but I really love swimming." 
Senior Ella Baffico recounted her enjoyment for both the meet and the season after finishing her 100-yard breaststroke. Baffico believes a positive attitude and the will to win has been the most important part of her swimming career. "My number one thing is, don't be last, just keep pushing," she said.
After the successful meet, the Wildcats left the pool with a bittersweet feeling, congratulating each other on the win, but also sad to say goodbye to the pool for the season.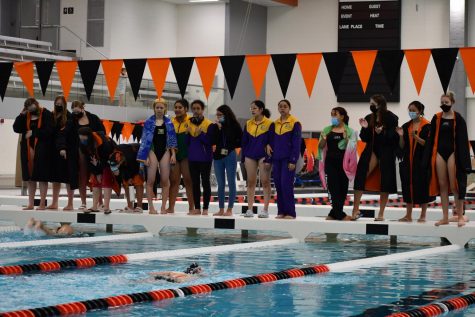 "Even though swimming is an individual sport in many ways, high school swimming allows them to focus on being part of a team," JV Coach Greg Herman explained. "Even if someone's having a bad day, they are supported and cheered on by their teammates. It's all about school pride. I think it all feeds into having a fun time during the high school season." 
Leave a Comment