"Don't Be Afraid": Seniors share their advice for new students
Each fall, over 400 students begin their high school journey at LHS. However, as COVID took a valuable year from all students, many feel as if they've missed the introduction of this brand new school.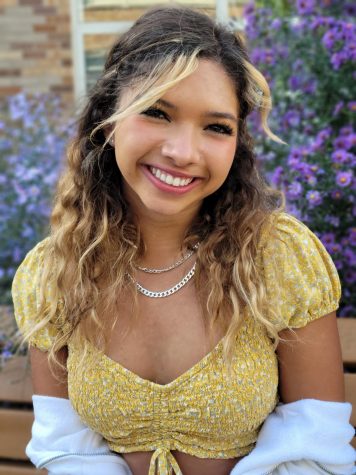 Fortunately, there is a group of seniors whose advice will allow every new member of the community to become a valued member. Mariam Ahmed, Laura Gomez-Anez, Sydney Baumstark, Paige Bleck, Liam Gaiden, John Graham, Owen Haywood, George Huber, and Maryah Karim shared three common themes on how to thrive at LHS: get involved, know your resources, and be yourself!
Laura Gomez-Anez expressed the importance of reaching out to those around you and following your passions.
"When I was a freshman I didn't reach out, I didn't try to join things. Every freshman needs to join things, you can do whatever works out for you. Find your interest and do things you love and things you're passionate about."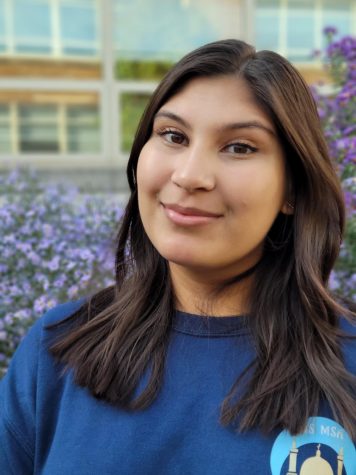 It's important to not only get involved, but also get to know those around you. While sitting down with all nine seniors, they unanimously agreed that the faculty at LHS is one of the nicest that you can find in this community. They're always willing to help you and are always there to support you, all you have to do is reach out.
The faculty is an incredible resource for what co-president of MSA (Muslim Student Association) Maryah Karim stresses is important about school: "getting good grades." However, she also believes a balanced life is crucial to school success. "Prioritize your friends, and family life as well. It's very important in terms of your mental health to be able to take care of yourself."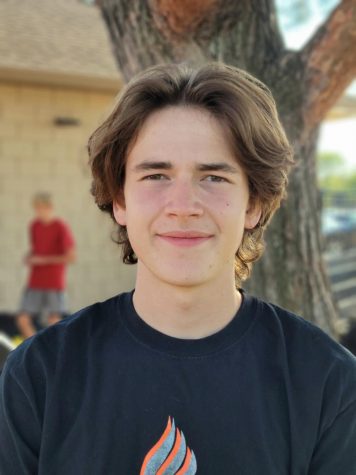 John Graham, another senior, mentioned that he likes to go around and say hello to all the teachers, mentioning how welcoming they are and how they are always willing to help the students succeed.
"I value my relationships with my teachers and faculty. I love walking around the school, talking to teachers and asking how they're doing, and they ask things about me. All the faculty here are so great, you can get to know them easily."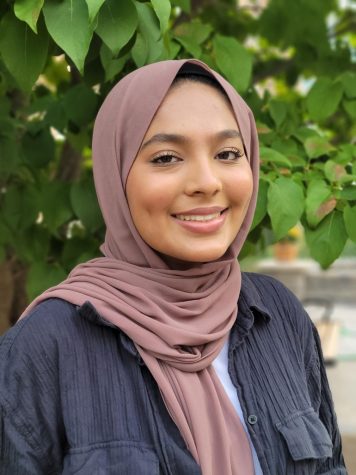 Prioritizing taking advantage of all the different resources that will support you in your high school career is also something that will help you grow as an LHS student. It's all about what's available now so that you can utilize the resources to the best you can. These may eventually help you with grades, making new friends, and even turn you into a more productive person.
Mariam Ahmed, the other co-president of MSA, didn't know what was available to her at first. However, as time progressed, she became more immersed in the school, and is now an active member of the LHS community.
"I didn't realize how many resources there were. There is the MASH, a Drop-in Lab, the library. Everyone is here to help you,"  Ahmed explained.
Owen Haywood explained this loving LHS environment that eases the busy school life. "I know sometimes it can be intimidating when you're in a new environment, you're meeting new people, teachers, everything's being thrown at you all at once. But understand that we want you here. As an upperclassman, I love getting to know freshmen," Haywood explained.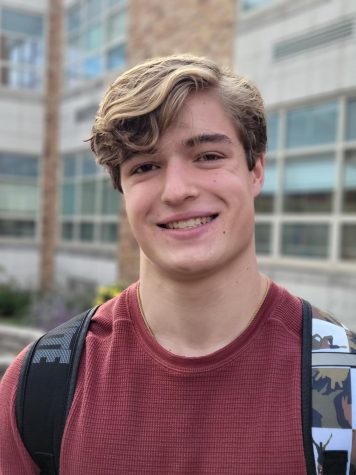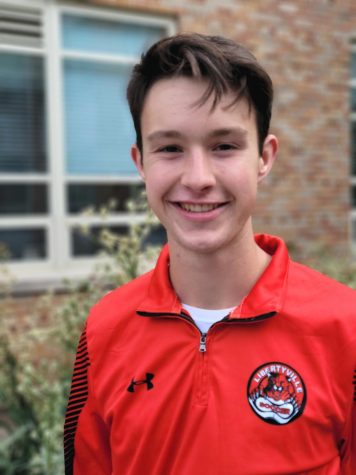 Liam Gaiden shared his perspective on LHS as a freshman, stressing the importance of being yourself.
"You can do things that you enjoy doing. Be kind to yourself! I had a stereotype of what I thought going into high school was going to be like. I thought I had to fit that. I wish I would have known that I was wrong in that aspect."
Sticking by with your uniqueness also relates to your mental health.
George Huber talked about the importance of taking care of yourself personally and mentally. Expressing the importance of taking time to do something special for yourself, the people around you, and your overall experiences. 
"I value both self-care and mental health. I feel like it's really easy to get swept up in everything going on and the dizziness of general Libertyville life, but if you can take a second and just, center yourself and prioritize your well being. That doesn't even have to be taking a day off from school, just maybe having tea in the morning, or listening to music before you go to bed," said Huber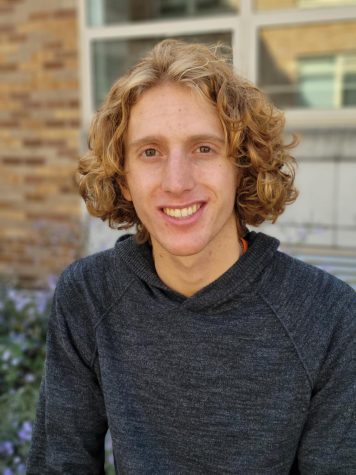 Member of Student Council Executive Board Paige Bleck explained that at LHS "everyone has a place, whether they know it, or whether they are still trying to find it."
From March 2020 to August 2021, the entire student body didn't have the opportunity to come together as a community.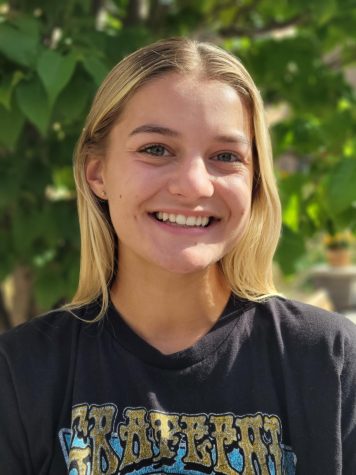 Together again this fall, these seniors who were sophomores at the time of the shutdown reflected on their regrets, and possible opportunities they missed before the shutdown. One piece of advice the seniors emphasized the most was actively trying to participate in the LHS experience.
"I wish I would have known we would have been shut down for a year. I might have done more," Bleck explained. "I feel like you don't realize how short high school is going to be. You have to make the most of it. You have to take that leap, and sometimes try something new."