Longtime Dream Jobs
It's often stressed to seniors that they don't need the rest of their lives planned out after high school. Different sources suggest up to 80% of college students change their major at least once, Ms. Belstra stated via email. However, some students have known what field they have wanted to pursue for years. Here are five such students, who have known their dream career since their childhoods.
Greta Schultz, meteorology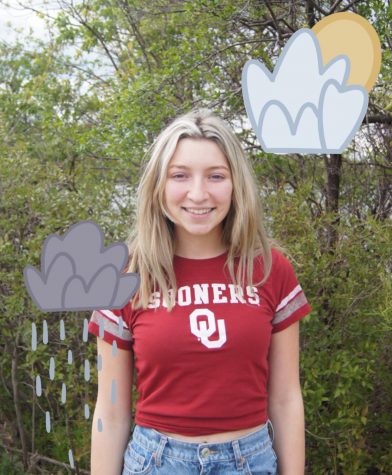 Senior Greta Schultz has wanted to become a meteorologist since fifth grade, when a tornado warning interrupted her softball game.
"I got really, really scared, and my mom was telling me that I should probably learn about the weather, and maybe I wouldn't be as scared," Schultz said.
She began reading books about the weather and researching meteorology, and she realized she wanted to become a meteorologist someday.
"How something can form out of nothing and be so powerful and impactful to everyone and the Earth is crazy to me," Schultz explained.
Contrary to popular belief, meteorologists aren't all weather broadcasters. "Many of them don't even have a degree in meteorology, just social communication or something like that," Schultz said. In reality, meteorology requires a knowledge of calculus, physics, computer science, earth science and biology, among other fields.
Though she liked the idea of being on TV when she was younger, Schultz now would rather be out working in the field, collecting data and conducting research. Her dream job is working for the National Oceanic and Atmospheric Administration, a government agency responsible for collecting data, warning people of dangerous weather and researching the oceans and atmosphere. Schultz also hopes to travel the world while conducting research and studying weather patterns.
Since seventh grade, Schultz has competed in the meteorology contest of Science Olympiad. She plans to attend the University of Oklahoma to study meteorology.
Cate McCarty, education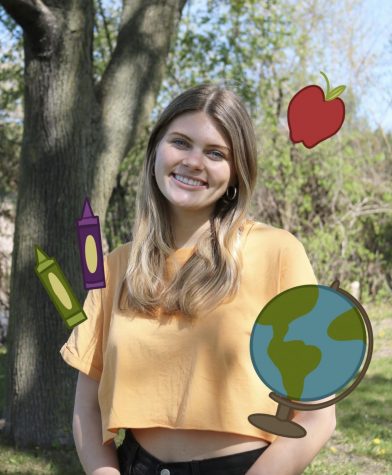 Ever since she was little, Cate McCarty has wanted to become a teacher.
"When I was in kindergarten or first grade," McCarty said, "my mom would bring home teaching supplies, and I would teach my stuffed animals in my basement."
She credits her parents for the inspiration to become a teacher. Her father is a special education teacher at Vernon Hills High School, and her mother is a third grade teacher at Oak Grove School. When she was younger, McCarty loved going to her mom's classroom and watching her teach her students, and she loved being invited to read a book for her mom's class as a guest star.
"Seeing that [my parents] love their job and come back every night with stories to share about what happened in their classrooms definitely made an impact," McCarty noted.
This past year, McCarty enrolled in the preschool class at LHS. She taught preschool students via Zoom every week, and seeing the students proudly show off their projects cemented her interest in teaching.
"It just made my week each week being able to talk to them," McCarty said.
Last summer, McCarty organized a "summer camp" for kids in her neighborhood for two hours, three mornings every week. She wanted to organize the activities because "[little kids] are so interesting and they can just talk forever."
As of now, McCarty is thinking of becoming an elementary school teacher. She will be studying education at the University of Illinois Urbana-Champaign.
Libby Hodge, microbiology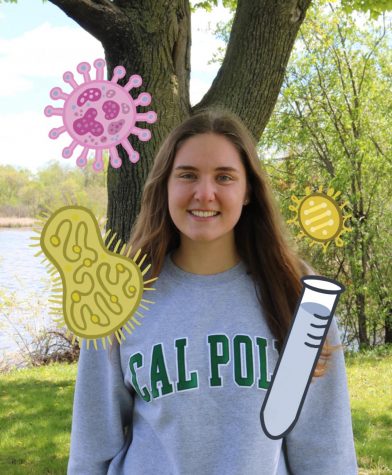 Libby Hodge has always been interested in science. Both of her parents work in scientific fields; her father is a mechanical engineer who researches new drugs and treatments for various diseases at a gene therapy company, and her mother is a biochemist who worked on cancer research.
"Growing up, I just always had questions about how the world worked… [my parents] would explain it to me, and that sparked my interest in the world, and science is the study of how the world works," Hodge said.
During the second semester of her freshman year biology class, Hodge found a more specific scientific interest: microbiology.
"I was just fascinated by how something that's so small could execute all these complex processes," Hodge said.
Near the end of her sophomore year, Hodge attended the American Society of Gene & Cell Therapy annual conference, where she saw ways to translate her interest in microbiology to a career. She hopes to work in pharmaceutical research and development. The pandemic has only deepened her passion for microbiology, as Covid-19 and the development of mRNA vaccines have underscored the influence microbiology has on our world.
"Going into a STEM field as a woman, I feel like a lot of people are kind of like, 'Oh wow, good for you,' but this is just what I love," Hodge said. "I'm doing whatever anyone else would."
Hodge is attending California Polytechnic State University to study microbiology.
Taylor Widman, health care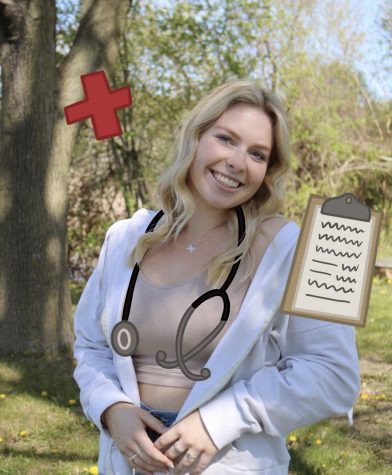 For Taylor Widman, an interest in health care is personal. When she was 2 years old, her 5-year-old brother Jake passed away from cancer.
"My brother and my family were able to develop very strong relationships with his nurses," Widman said. "They were the people that were very helpful during his diagnosis and treatment. They left a huge impact on my life and my family's lives, and I want to be able to do that for other people."
Widman has spent time volunteering with kids with special needs and volunteering in hospitals. She has also been involved with her family's foundation, The Super Jake Foundation, which funds research to find a cure for neuroblastoma and assist the families of children with cancer.
Though Widman has always been interested in entering a health care field, she's recently become more interested in becoming a nurse rather than focusing more heavily on medicine.
"I wanted to be a nurse so I can work closely with [patients] and develop those relationships," Widman said.
Widman's current dream job is being a pediatric oncology nurse practitioner. That would allow her to have more responsibilities, while still working closely with pediatric cancer patients and their families. Widman plans to apply to the nursing program at Clemson University.
Kiley McCarthy, business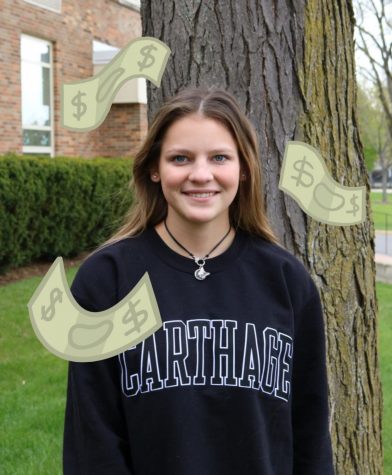 For Kiley McCarthy, her eventual career has always been clear.
"With the family company that we have… it was automatic that [my sister and I were] going to go into business," McCarthy said. Her family company manufactures hydraulic fittings, which connect pipes and other parts of hydraulic systems together.
As college drew closer, McCarthy began looking more closely at the different branches of business. She was drawn to finance after learning the amount of math required for accounting and the travel needed for international business.
"I like being able to manage the money and spending because that's what determines… how well [the business is] run and how well the outcome is," McCarthy said.
On days off of school, McCarthy has shadowed her father at the family business, sometimes helping him develop quotes for various companies. Though she hopes to eventually run her family's business, she also wants to complete a business internship at another company to experience a different corporate atmosphere.
McCarthy noted that the business world, especially in manufacturing fittings, is dominated by men. She has two cousins who work for their father's manufacturing company, and though the brother is treated as a normal worker, the sister has received dirty looks and is treated as "the boss's daughter."
"It is harder for the women in the field [of business], but it's a good challenge," McCarthy said.
McCarthy is attending Carthage College to study finance.
Leave a Comment