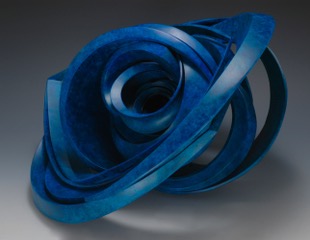 Darlys Ewoldt: Q&A
What inspiration do you take from your local surroundings? 
I am inspired by forms observed in nature, the flow of the landscape, and poetry. Sometimes random words will spark an idea that I wish to pursue.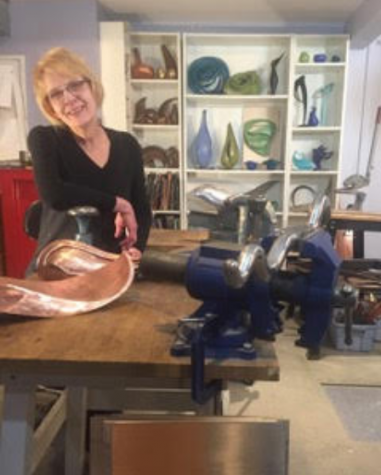 Are you self-taught or did you study art? If you studied, where did you go to school?
I have a Bachelor of Fine Arts Degree from Drake University and a Master of Fine Arts Degree from Indiana University.
What are the goals for your career?
It is important for me to keep learning new technical skills and challenge myself by what I create.
How has COVID affected your art (style, topic, materials, etc) and business?
Galleries and other venues where I could exhibit my work closed and were canceled. Making work available to see online has become important. 
What is a piece of advice you would like to give high school students who are interested in going into an art career?
Work hard!  Try to remain passionate about what you do – be experimental and express yourself.