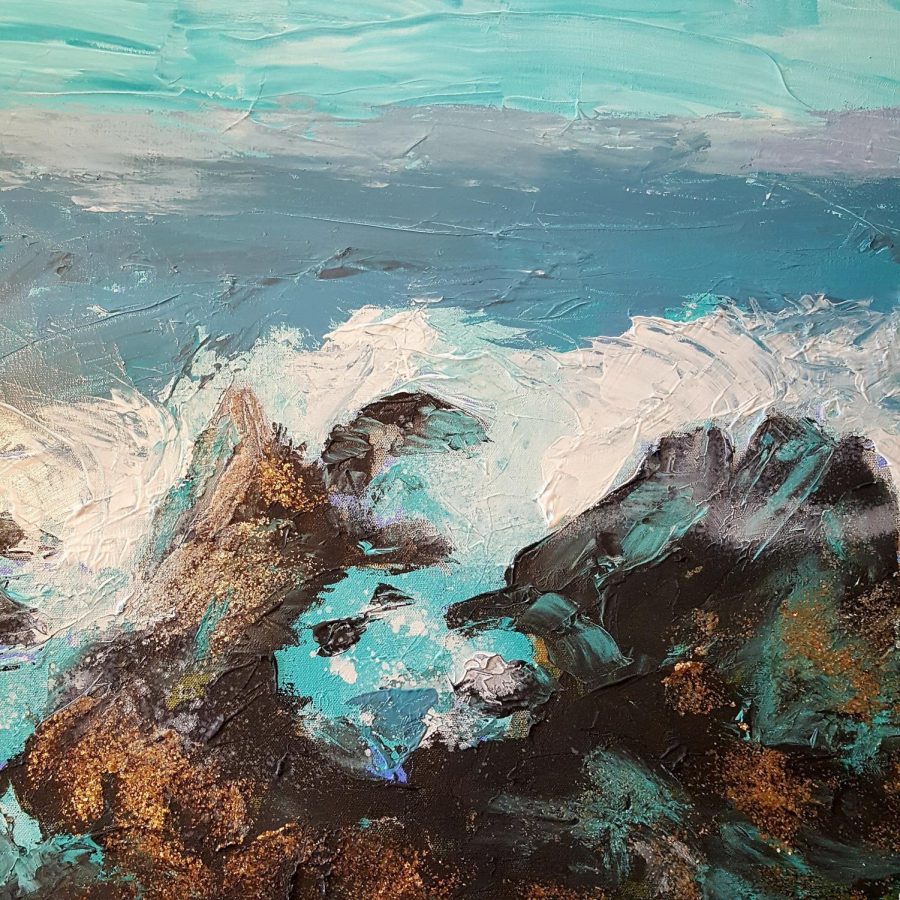 Leisa Shannon Corbett: Q&A
What inspiration do you take from your local surroundings? 
Local surroundings inspire most of my artwork. I've done many paintings inspired by the northern Illinois landscape and the mountains of the American west. Last year I did a series on the rocky coasts and waves of Monterey, California. This year I did a series on the interesting people I've met in all the places I've lived
Are you self-taught or did you study art? If you studied, where did you go to school?
I am both self-taught and studied art in college. I began drawing when I was 7 years old and started painting at age 13. In high school, I was lucky enough to participate in the Honors Art program (similar to an AP course). I earned an [Master of Fine Arts degree] in Visual Art that catapulted my artistic development. Teaching other people to draw and paint has also increased my art skills.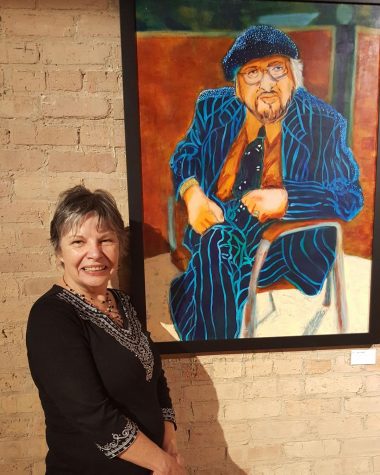 What are the goals for your career? 
For many years my goal was to make a living from art to prove to others and myself that is a career, not a hobby. When I made art for others, I felt compelled to please them. Now that I make art for myself, I do my best work and end up pleasing others as well. I am so fortunate at this point in my life to be able to make art without worrying about how much money it earns.
How has COVID affected your art (style, topic, materials, etc) and business?
Many artists are natural introverts so staying at home a lot is normal for me. There are fewer exhibition opportunities in physical spaces because of COVID. The topic of my recent figurative and abstract art has changed to reflecting the emotional weight of loss.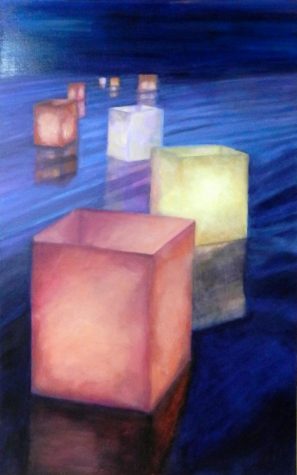 What is a piece of advice you would like to give high school students who are interested in going into an art career?
Find a job that gives you enough time and money to do the art you want. You could become an illustrator or an interior designer to make money. But if your heart is not in these professions, you won't be happy or make a good living.