The Reality Of Virtual Recruiting
COVID-19 continues to agitate the college athletic environment, with no signs of stopping. The controversy surrounding program cuts, reopening plans, new COVID-19 cases and cancellations make college sports a hot-button issue.
However, the future of collegiate athletics also hinges on a more minimally addressed aspect of college sports: college recruiting. The ever-evolving COVID-19 situation prompted numerous modifications in the recruitment process for this year's senior athletes.
Some of these students underwent the bulk of their recruiting process before COVID-19 hit, while others have been more directly influenced by the changes. Either way, recruiting requires great diligence for those involved. 
Before any of the process can start, the athlete must choose to act upon their desire to play collegiate sports. Taking this first step is often the most difficult decision a high school athlete can make. That is why, according to the National College Athletic Association (NCAA), only around 6 percent of students who perform at the high school level continue to play in college. Especially with the pandemic in mind, the decision to commit to college sports is a momentous one.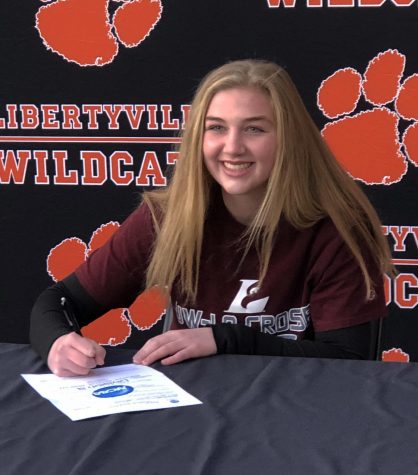 John Woods, the athletic director at LHS, understands the weight that comes with making this decision. 
"[Athletes] have to ask themselves if this is really what they want, not what others expect [them] to do," he articulated. "Then they have to look at what they are doing every single day and see if that lines up with performing at a collegiate level." 
For Megan Feeney, a senior who has committed to University of Wisconsin-La Crosse for lacrosse, her passion, dedication, and the lacrosse community played an immense role in her decision to play past high school. Ultimately, the feeling of belonging and love for her sport led to her choice to play in college. 
 "I always found lacrosse to be kind of like an escape from reality: just a way to get out, get some exercise in and just enjoy [myself]," she stated. 
During a normal year, the recruiting process heavily involves emails between coaches and recruits. After determining if their grades are a fit for certain schools, student athletes will often reach out and email coaches of programs that pique their interest. They then send their athletic resumes, which include their highlight videos, stats and academic information.
The hope is that this correspondence will lead to visits from the coach at games. In-person showcases and camps are also held for athletes to promote their abilities to college coaches. 
If the coach deems the athlete a good fit, they receive an offer from the school. After verbally committing and signing a National Letter of Intent, the recruit will formally be a part of the team. 
Many aspects of this process transformed when the country was shut down due to COVID-19. In November, the NCAA extended its suspension of in-person recruiting for Division 1 (DI) schools to April 15, a suspension that has been in place since March, according to the Next College Student Athlete (NSCA) website.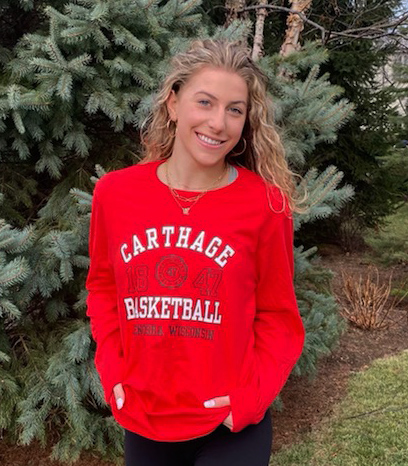 Thus, the recent recruiting process has developed a heavy reliance on the internet and virtual tools for communication between athletes and coaches during the thick of the pandemic. The increase in use of social media platforms in recent years strengthened. According to the NSCA, there was a 26% increase in emails sent from recruits to college coaches from March to July compared to last year. 
Coaches were encouraged to pause all official and unofficial visits, and strengthen correspondence through virtual environments. This continues to be the case even though regulations are slowly being lifted, as coaches in DII and DIII schools are now allowed to participate in all regular recruiting activities. 
Marianna Morrissey, a senior basketball player who signed her letter of intent to Carthage College in November, started getting recognized last year by multiple colleges right around when COVID-19 hit. The pandemic altered her exposure to coaches and schools. 
"Travel tournaments had online streamings of the games, so coaches were able to watch those but that was definitely different," Morrissey said. "College visits were different too. I only visited three schools. We had to wear masks the whole time, and I couldn't meet the team."
Without a doubt, widespread uncertainty among recruits and colleges made aspects of the process more convoluted and tedious to navigate. 
However, in the eyes of Mr. Woods, there is an upside to the increase in virtual communication. High revenue sports and colleges with extensive travel budgets have less of an advantage.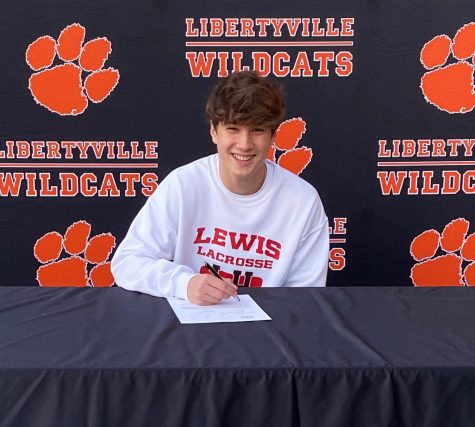 "Everybody's on the same playing field because of unlimited travel [via virtual communication]," Mr. Woods voiced. "[Recruits] may not be the greatest athlete. They may not be playing for the greatest team. But they can communicate just like the greatest athletes with the greatest programs."
Aside from the added technical complexity due to COVID-19, athletes must overcome numerous other stressors. Feeney felt alienated in committing to a DIII school, which contrasted with some teammates on her club team, who have committed to DI schools. 
Domenic Tarello, a lacrosse player who has committed to Lewis University, expressed that his biggest obstacle was the stress in waiting for responses. 
"You're constantly aware of your competition, and at one point over multiple months, there'll be no communication between you and colleges," Tarello explained.
Luckily, most athletes are never alone during this process. Jack Brennan, who is committed to DePaul University for soccer, could rely on support from his family and coaches.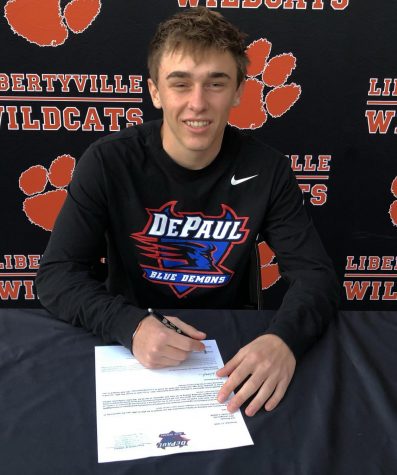 "My parents and coaches really helped me out," Brennan remarked. "They kept me focused on both my education and soccer."
The last step of the recruiting process is also not an easy one: determining which college is the right fit. Academics, team culture, location and campuses have a huge influence on an athlete's decision, in addition to the sports program itself.
 The nursing program and campus of Carthage sold Morrissey. The biology and business programs, as well as the team environment at University of Wisconsin- La Crosse, sold Feeney. The small size of Lewis University sold Tarello. The campus and coaching staff at DePaul sold Brennan. 
COVID-19 has undeniably influenced the college recruiting system. However, the recruiting process at its core has remained the same. The dedication, effort and time required has not been altered. Although the "how" and "where" of recruiting has changed, the "why" and "who" still shine bright. 
View Comments(1)