School Board Votes to Implement Hybrid Learning Model
On Monday, Oct. 5, the District 128 Board of Education, during a specially held meeting via Zoom, voted in favor of the implementation and move to a hybrid learning model for Libertyville and Vernon Hills High Schools, which will begin at the end of October.
The meeting — which lasted four hours and 50 minutes — concluded with the board members voting 4-3 in favor of the hybrid learning model, which will start the week of Oct. 26. The hybrid plan will be a blend of in-person and remote instruction.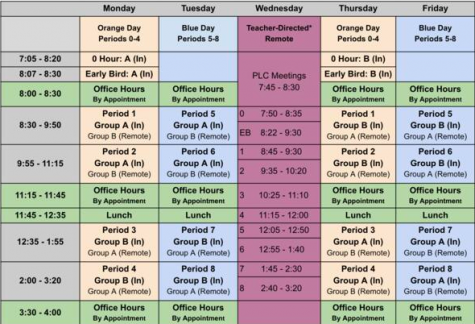 The hybrid model will maintain the eSchool block schedule that has been utilized on all school days besides Wednesdays. In-person students will be separated into "two groups with alternating morning and afternoon attendance time and dates," according to the presentation. The transition between the two groups will occur during an extended time designated for lunch and office hours. Furthermore, this transition time will eliminate large-group, in-person lunches in the school.
The district will also be giving students the option to remain in eSchool, for those who do not want an in-person option. Remote learners will learn from home by watching a livestream of in-person instruction. Those who do choose to go back in person will also be livestreaming half of their schedule each day when they are not in the school. 
The final decision by the board was reached after hours of discussion and debate. One of the more frequently discussed points was the question of whether a hybrid learning model would provide for the same quality of education as eSchool. LHS Principal Dr. Tom Koulentes recognized the potential academic shortcomings of a hybrid model, but also indicated that this model could potentially provide benefits to a student's social and emotional development.
"From a student's standpoint, many of the students are asking for the opportunity to try to do this because they feel there is tremendous value for them to be in the building with their classmates with whatever restrictions we have to put in place for that," explained Dr. Koulentes.
Decisions made during the meeting came following the reading of some letters the district received on the issue and the dissemination of the district's results from a recent Panorama survey. This survey was administered to District 128 students, parents and staff in late September.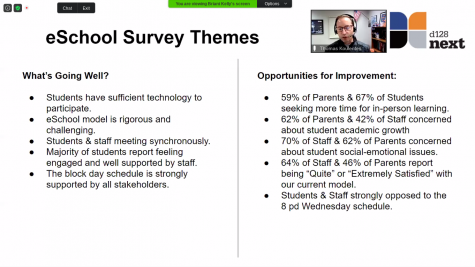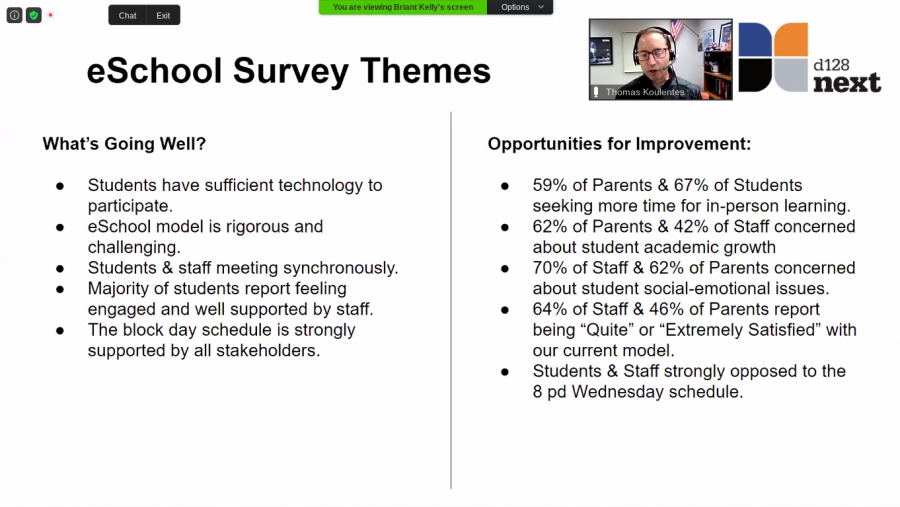 The survey indicated that 59% of parents and 67% of students were seeking more time for in-person learning. The survey also indicated that students and staff strongly oppose the eight-period Wednesday schedule. As a result, the board moved to replace these synchronous learning days with "Teacher-Directed Remote" learning. 
This learning will give teachers the option to conduct synchronous or asynchronous learning throughout the school day, rather than  requiring students to be present on a Zoom call for all eight periods. This change will take place effective immediately on Wednesday, Oct. 7.