Let's Fight for Change: A Student Nonprofit
In our currently divided and contentious society, four seniors — Ally Gifford,  Sebastian Ingino, Jack Regan and Richard Xiao — created a nonprofit organization, Fight for Change, to combat social injustices and spread awareness about a variety of global issues. The team banded together in early July and decided they wanted to create change by shedding light on racial and social issues.
Regan explained how he and the other founders of Fight for Change wanted to be "an inclusive and accessible online hub of resources and information dedicated to social justice reform and equal human rights. I think we all felt the shock of the deaths of George Floyd and Breonna Taylor and others and were thinking, 'What can we do to contribute and how can we use our skills to help those who are in these underrepresented communities find some representation?'" 
So far, the nonprofit has spread awareness through their Instagram and Facebook (@letsfightforchange), as well as Twitter (@wefight2change) accounts. They post about a wide range of global issues, with some recent posts informing followers of the West Coast wildfires, seeking justice for Jacob Blake after he was shot in Kenosha, Wisconsin, and a post honoring Ruth Bader Ginsburg, former Associate Justice of the Supreme Court.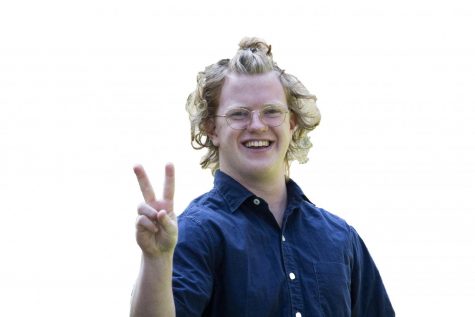 "[Regan] originally came up with the idea of creating a project that was specific to the Black Lives Matter movement," said Ingino.
 After doing more research, they concluded that there were already many existing projects and organizations that were striving for racial reform. The seniors did not want to create another account dedicated to the Black Lives Matter movement because they didn't want to compete with other platforms. 
"This isn't an area where competition [should] exist because we don't want to take away an audience from [other platforms]. What we thought is, 'What if we could build something that's a bit more broad, something that can help a wider range of social justice causes?' That was the main motivating factor for what we're working towards right now," Ingino explained.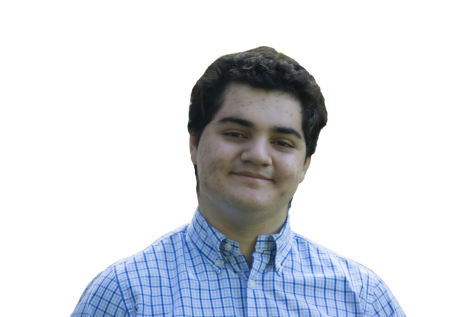 In addition, the team has developed positions within the nonprofit. Ingino is the President, Regan and Xiao serve as Vice Presidents of Operations and Development, and Gifford is the Vice President of Finance. They have also established a Board of Directors, whose primary role is to monitor the organization's work and its effectiveness. Members of this board include Amber Tse, Sarnabh Mukhopadhyay, Vir Trivedi and Sarah Belabbes, all seniors at LHS.
The Fight for Change nonprofit has many goals it hopes to achieve:
 "We have social justice goals as well as things we want to see change in the world, and we also have business goals as a budding nonprofit," Ingino stated. 
The nonprofit hopes to inform their audience on issues such as racism — especially regarding police brutality and the need for reform — climate change, suicide prevention month and the oppression of the LGBTQ+ community.
 "As a starting nonprofit, we're also working towards becoming a registered nonprofit in the state of Illinois, which should be happening soon, and also becoming a tax-exempt nonprofit so we can take in donations from individuals and corporations," Ingino said. Once they become a registered nonprofit, they plan on hosting benefits and creating a larger outreach effort. 
The seniors are currently working toward programming a website (fightforchange.co) that will be launched in the near future. 
"The website would allow people worldwide to access it and learn and listen, which is the first step to making change," explained Regan. Once the website is established, they "hope to organize communities, so instead of just being an online hub, we hope that communities actually get involved and when that happens, the awareness will spread even further. People who may have never even heard of us or some of the events will become more active and involved," said Xiao. 
They also plan on organizing peaceful movements, such as protests and fundraisers, as well as walks in the park. All proceeds would be donated to certain services or charities that correspond to the theme of the event. 
The group's founding members encourage everyone to get involved with their cause. 
"We want people to know that there's no help that's too small," Gifford stated. 
The team is creating roles for people who want to get involved and will eventually be available for them to take on.  
"This is definitely not some one-team type of operation," Xiao said. "We obviously want a lot of people to hear this and to get involved because no [large] change really occurs from one group. It really just has to branch out to create a big impact to get people to actually start listening."
Currently, Fight For Change is looking for programmers to manage their website, artists and graphic designers for marketing and organizers for event planning. The organization is also thinking about increasing the number of VP and senior VP positions as the nonprofit continues to grow, roles that will most likely be created far in the future. "We have a need for exceptional talent in every aspect of what we do – if you have any sort of skill, there's something that you can help with," said Ingino.
Akina Gunawan, another senior, is the social media manager for Fight for Change. "My job … is making sure that other members on the social media team consistently post, either everyday or every other day once our website launches," she explained.
Gunawan is currently in the process of interviewing 12 applicants from LHS for positions on the social media team. Once Gunawan finishes assembling a team, social media posts will be published more efficiently and consistently, she said.
Leave a Comment