Handling mental health in eSchool
Various types of asynchronous and synchronous e-learning situations have been implemented for LHS since March. These new methods have all been put in place in order to keep students and staff physically safe during the COVID-19 pandemic. Yet the stresses created by the global pandemic and the isolation of e-learning have forced LHS staff and students to increasingly focus on their mental health as well.
Mental Health and e-learning: Are they connected?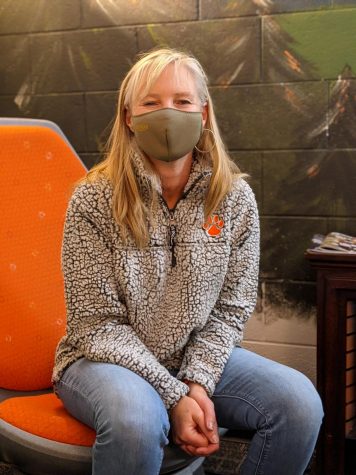 Due to the brand new format of eSchool and widespread online learning, major studies have yet to be conducted to show if there is a direct correlation between e-learning and an increase in mental health issues. However, two separate factors can be examined when determining potential problems that have resulted from e-learning: the isolating effects of a global pandemic and the increase in screen time.
When asked whether or not there is a correlation between e-learning and negative impacts on mental health, prevention and wellness coordinator Dr. Brenda Nelson said this correlation has yet to appear.
"It would be very presumptuous of me to say there's some tie from eSchool specifically to an increase in mental health [difficulties]," indicated Dr. Nelson. She feels that "it's more the pandemic in general" that has led to an increase in mental health-related issues.
Dr. Nelson was mainly referring to the increase in stress and loneliness throughout the course of the pandemic since it began in March. 
The Centers for Disease Control recognizes many stress-induced behaviors that could potentially harm one's mental health. Some of these behaviors include excessive fear, changes in sleep patterns, difficulty concentrating or chronic health issues. 
According to Psychology Today, studies from the United Nations Educational, Scientific and Cultural Organization claim that 42% of the world's population will be exposed to long-term negative effects on their mental health due to the pandemic. The same study indicated that this percentage of the world's population would see these effects due to loneliness and a disruption of everyday lives. 
Science has also shown the links between increased screen time and a negative health impact. A 2018 study by PubMed Central found that teenagers ages 14 to 17 who use screens for more than seven hours a day were more than twice as likely to experience symptoms of depression and anxiety. During the eSchool day alone, students spend about five hours interacting with their classes through Zoom; these hours do not include the varying amounts of time that students may spend completing homework after school. Many homework assignments are also completed through electronic devices, thus increasing students overall screen time in addition to time already spent on phones or streaming services.
"I believe there is a correlation [between screen time and mental health], but I think it's really hard to prove causation," responded Dr. Nelson. "I also think that it's a compelling argument that someone with anxiety or depression might overuse screens as an unhealthy coping mechanism." 
Connecting with students through an LCD screen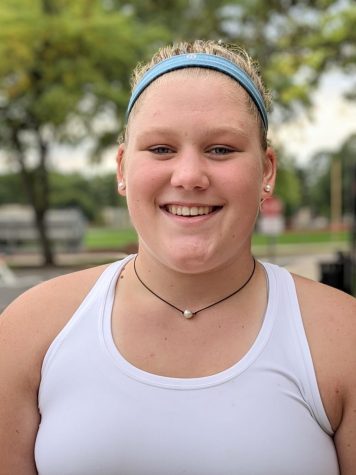 The current e-learning circumstances have forced many teachers to find new ways to address and support the mental health of their students.
According to Dr. Nelson, more than 40 teachers from LHS and VHHS participated in a two-day online course over the summer that focused on social-emotional learning, or SEL. The course was designed to teach faculty how to enhance a sense of connection with their students. Dr. Nelson said that many of the lessons taught have been utilized by teachers to connect with students during eSchool.
"We know that kids learn best when they're connected to their teachers on a personal level," noted Dr. Nelson.
As a result of this training and the school's emphasis on SEL, many teachers at LHS have been implementing new strategies to build connections with their students. 
Some of these strategies include bell ringers at the beginning of class and virtual breakout sessions, a feature of Zoom that allows students to work together in smaller groups. 
"When [teachers] put you into a breakout room at the beginning of class to talk, it's nice because we don't really get that time to talk with any classmates," said freshman Lily Flader.
Since the pandemic first began, the school's social workers have also been working to meet students' needs. 
During March, there was a rush to create as many health resources as possible, according to Dr. Nelson. The effort was to find ways to meet students' needs when they could not be achieved in a face-to-face setting. The LHS wellness coordinators also created "Cats Connect" in order to give students the opportunity to connect with their teachers virtually during the early months of the pandemic. This group created multiple events online for students, including a virtual movie event in May.
At the start of this school year, the school's social workers made more strides in connecting to both students and their parents. For example, the Q-Z LST released a newsletter at the beginning of the year that introduced its staff. The social worker in that LST, Samantha Avila, voiced how she received informative responses from both parents and students as a result of this newsletter.
"At this time, we just have to listen to the experts and stay as safe as we can," stated Ms. Avila. "We have to combat mental health [and] the negatives of what it's doing to people's mental health the best we can."
Students advocating for mental health awareness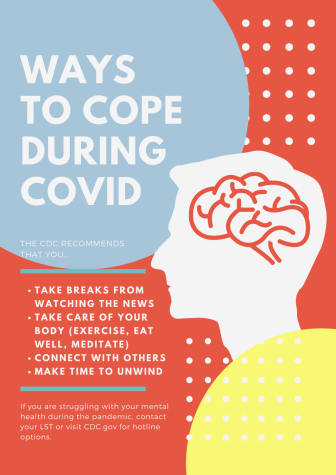 Students have also played an active role in supporting mental health during the school year so far. About 35 senior wellness leaders worked with Dr. Nelson to plan this year's "Yellow Ribbon Month." This annual event — which is typically only a week — is designed to raise awareness of mental health issues. Dr. Nelson cited that the event was lengthened to a month this year due to the increased importance of mental health issues as a result of the global pandemic. 
Throughout the first week of the event, students were encouraged to share any mental health-related story on social media with the #MentalHealthMatters slogan. Furthermore, some students and teachers alike sported yellow outfits on Friday, Sept. 11, to support mental health.
Some students have stepped beyond the bounds of LHS when combating the dangers of mental health issues. Senior Wellness Leader Brittany Reed is also on the statewide Youth Advocate Board Committee for Operation Snowball. This committee has created a mental health checklist and has designed graphics about mental health for social media. 
"Creating those graphics and getting the message out to the youth is our main focus," said Reed.