Burger Battle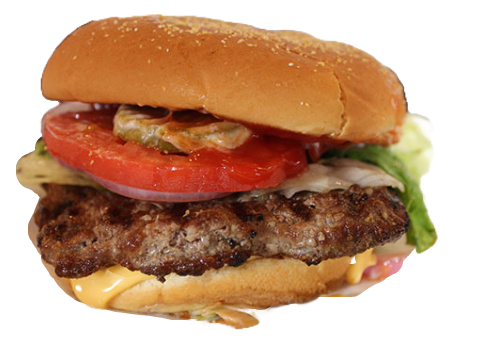 A life-long struggle, a constant quest, a tale as old as time: where can I find the greatest burger known to man? Well, maybe this article won't find that particular answer, but my mission was to uncover the best burger in the Libertyville/Vernon Hills area.
Don't get me wrong, I love burgers. Still, when I'm out to eat, I somehow never think, "Hmm, maybe I'll order a burger." As I tried all of these burgers for the first time, I hoped to find my next go-to order, and maybe help you decide what to get for lunch. 
Note: For these burgers, I ranked them on a scale of 1 to 5 based on creativity, presentation, price, taste and texture. In order to decide which burger to eat, I would ask each server "What's your best burger?" and go from there.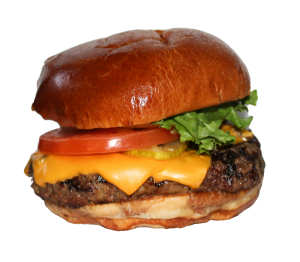 Mickey Finn's – I had a lot of expectations for this burger, and I really wanted to love it. I ordered The Original Mickey Burger, medium with American cheese, and I kept everything on it. When the server came out with the burger and placed it on the table, my mouth was already watering. However, when I went to pick up the burger, I realized that it wasn't my mouth that was watering. It was the burger. I know that a good burger is juicy, but this was next level. The burger had been in front of me for probably 60 seconds, and it was sopping wet. The top bun was undamaged, but the bottom wasn't even a bun anymore. It was like mashed potatoes smeared on the bottom of the meat. The patty was pretty flavorful, though maybe the grease had something to do with this. Had the bottom bun not deterred me, this burger probably would have scored higher. Would I pay $12.95 for this burger again? Probably not. All in all, the Finn's burger scores a 3 in my book.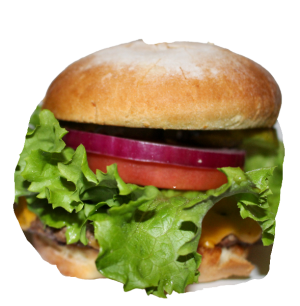 O'Toole's – After the bun fiasco at Mickey Finn's, I figured that O'Tooles would surely surpass it, but that didn't exactly happen. I ordered the O'Toole's Original with the same deal as the Mickey Finn's burger as far as the toppings, cook temperature and cheese. I was excited to try this one after hearing about the amazingness of O'Toole's burgers. This burger was only slightly cheaper than the Finn's one, coming in at $11.50. On the plate, this burger was also very appealing. I picked up the burger apprehensively, feeling the bottom bun for any mysterious liquid. No overwhelming grease: check. Finally, I got to taste it, but this one had some strong cons as well; it was less flavorful than the Finn's burger, not totally bland but no mouth-watering goodness. The only thing I could taste was a whole lot of onion. The onion on this burger was piled high and pretty distracting from the burger itself. I ended up pulling some off, but it was still extremely potent. I'm not really sure if the pros outweigh the cons on this one, so unfortunately, I'm gonna have to put this one at a 3 as well. I know, I know — it's not ending the Finn's vs. O'Toole's debate that we were all hoping for, but it's the truth.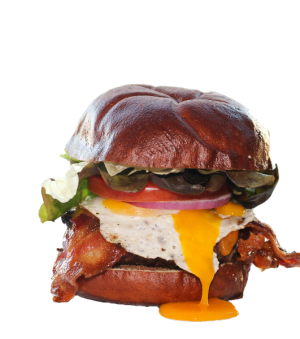 Kuma's Corner – I was a Kuma's skeptic. The combination of the loud metal music, dark lighting and overall vibe of the restaurant intimidated me and made me doubt the quality of these burgers. But boy, was I wrong. First off, this place had an extensive list of crazy, creative burgers (options that would make your arteries scream). The burger was pretty pricey – a whopping $14.50. Maybe next time I'll try something more adventurous, but I ended up ordering Our Famous Kuma Burger — which features a pretzel bun with a fried egg, applewood smoked bacon, cheddar, lettuce, tomato and onion — cooked medium. Believe it or not, this was the simplest thing on the menu. Never having an egg on a burger before, I didn't know what to expect. In all honesty, it might have been one of the greatest things I'd ever eaten. This burger was also a messy one because of the egg, but it surprisingly stayed well-put together while eating it. The pretzel bun made the burger taste fairly salty, but that didn't distract from the rest of the goodness. The bun, egg and bacon all added to the quality of this burger and made for an amazingly flavorful experience. This burger was the clear winner, with 5 stars from me, and despite the price, I'd definitely go back for another.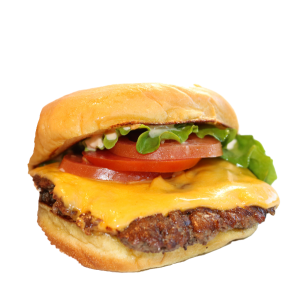 Shake Shack – I was surprised when walking into Shake Shack. I imagined it having a greasy diner vibe, but it was more like the inside of a Chipotle with the clean, stainless steel feel, but with burgers. I got a single ShackBurger that included lettuce, tomato, American cheese and "Shack Sauce," which cost $5.79. I was excited to try the sauce, and honestly, it wasn't half bad. It was like Chick-Fil-A sauce but without the sweetness (maybe a ketchup-mayo combination?). The patty itself was pretty plain and thin, and the only reason why the burger had any flavor was because of the copious amount of Shack Sauce that they smear on top. This was your typical, fast-food burger: messy and probably made from things I don't want to know about. It was good, but not great, and if I could guess what heart disease tastes like, it would be the Shack Burger. Final rating: 1.5 out of 5.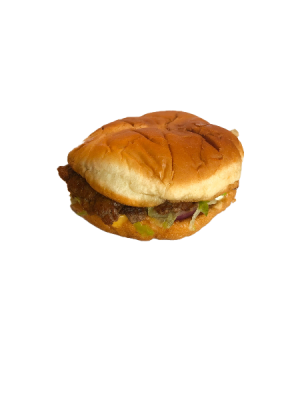 Culver's – I've heard good things about the Culver's ButterBurger. When I think of Culver's, I tend to picture it as a family-centered, midwestern classic. This kind of plays into the fact that I don't automatically think of Culver's as a fast food chain (though it is a chain… and fast food). My expectations for the ButterBurger didn't quite live up to what it turned out to be. Don't get me wrong, it was a decent burger for the price – $2.79 for the single burger – but it just wasn't the amazing, farm-grown burger that I was looking for. However, it was pretty flavorful, even without the sauce or grease that some of the others had, and the burger was held by a light and fluffy bun. The best quality, however, was probably the cheese. Though it was just a slice of American, I really enjoyed it for some reason (gotta give it to those Wisconsinites, they know their cheese). Surprisingly, I think I enjoyed this one more than both pub burgers that I had, even though it was half the size. I'm giving Culver's a 3.5, and maybe I'll switch out my usual chicken tenders order for a ButterBurger next time.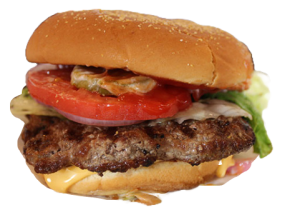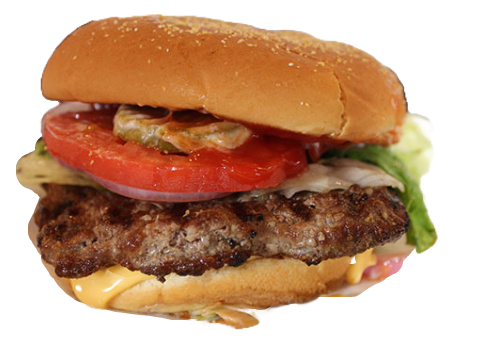 Portillo's – The Portillo's burger was a pleasant surprise as well. This Chicago classic was significantly larger than the Culver's and Shake Shack burgers, and maybe even as big as some of the higher-end burgers I had. They advertised their burgers as being Char-Broiled, and while I'm not really sure what that means, the meat was flavorful and pretty tasty. The bun and cheese had all of the right factors, just like the Culver's burger, but one thing set this burger apart from the rest: the toppings. All of the vegetables on top (the lettuce, onion, tomato and pickles) were all surprisingly fresh and delicious, which added a lot to the final rating of this burger. For a burger that costs $5.79, I really can't complain. This was definitely another burger that I would order again. Final rating: 4 out of 5.
Leave a Comment