Fine Tuning Their Passion
Libertyville High School has its share of talented musicians. Highlighted here are five exceptional ones, ranging from members of the band or orchestra to rappers and music producers.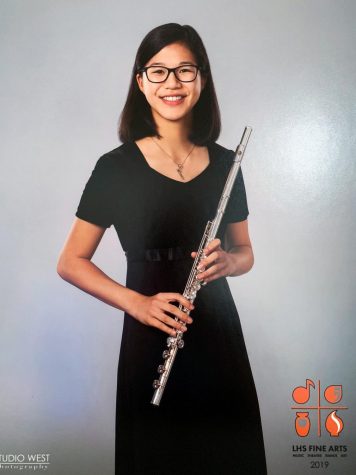 Audrey Chung
At 6 years old, senior Audrey Chung's mom started her in piano lessons. Then, three years later, she took up the flute. Ever since, Chung has been heavily involved in music. 
At LHS, she's in Wind Ensemble, Jazz Ensemble, Pit Orchestra, Marching Band and Orchestra. To some, this level of commitment might seem grueling, but Chung doesn't mind it; she mentioned that though her schedule is time consuming, once she learned to manage her time, everything worked out. In fact, Chung even has time to volunteer at Equestrian Connection in Lake Forest, an organization that provides equine therapy to people with mental and physical disabilities, and work a couple days a week at Conscious Cup in downtown Libertyville. 
Chung doesn't have a favorite instrument to play, but she likes each for a different reason: "Piano: it's so versatile, you can play all sorts of melodies and harmonize with yourself," she shared. "But with flute, you have to have so much emotion while you're playing and you have to have a lot of skill to play well. And that's what I like about it."
At LHS, Chung explained, the culture around music is really unique. Here, "it's cool to play an instrument…the most popular guy is on the football team and also plays in band, and I think that's really cool that there's such a mixing of different clubs and sports and activities," she said. 
In addition to her daily in-school practice, Chung tries to set aside 30 minutes per instrument each day. If she's unable to get in a full 30 minutes of practice, she'll at least spend 10 or 15 minutes on each instrument for a "really, really good practice session," she explained. 
Chung plans to attend the University of Illinois next year, where she'll continue her music career. She decided on this school because it's known for its prestigious music program, which she hopes will continue to challenge her and improve her skills.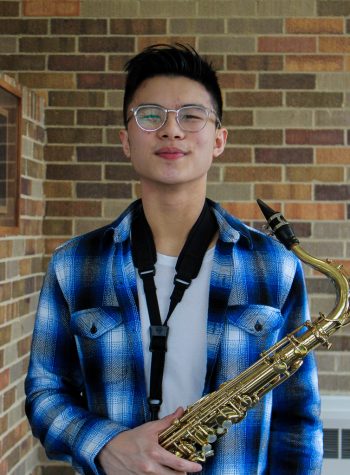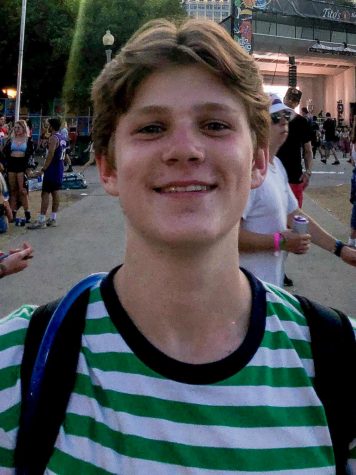 Ben Hohner and Allen Liu
With more than 100 monthly listeners on Spotify, senior Allen Liu is known around LHS as Lil Ryce. Liu works with senior Ben Hohner to produce rap music, which is then made available on various streaming services. The two first began working together their junior year and produced their first song together midway through the year. 
Liu touched on how rewarding the music production process is: "After I record something, [Hohner] will sit there and do something on his computer and then play it back to me, and my favorite part is when you just listen back, and you know that that's what you wanted [it] to sound like."
Hohner's "favorite part is probably the fact that there's endless possibilities with music. There's so many different elements that promote creativity. Changing one chord can change the whole mood of a song," he explained over text. 
Hohner plans to pursue music past high school. He's unsure what exactly his future has in store, but he knows where he'll be for the next four years. "I'm taking music industry as my minor next year at Butler University, and I hope something works out…I'm also working on my own solo album right now, and I hope to release that before the end of this year," Hohner said. His single "SOS" is set to drop at 11 p.m. on Friday, April 3. 
Liu is also heavily involved in the music program at LHS. In band, he's in Jazz Ensemble and Wind Ensemble, as well as the Sax Quartet. In choir, he's part of Master Singers. Liu shared that his favorite part of the music program at LHS is its prestige. Both the band and the choir perform around the country — and even the world — which, Liu recognizes, is not an opportunity many high schoolers are given. 
After high school, Liu plans to major in business in college with a music minor, he shared over email. From there, he's not exactly sure what his future holds, but he plans to become more involved in the music industry. This might even involve releasing more music, he shared.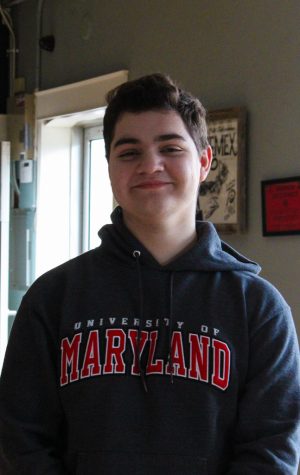 Sebastian Ingino
Junior Sebastian Ingino has been practicing music for 13 years. At 4 years old, his parents introduced him to piano. Then, five years later, he took up the clarinet. Music has been an instrumental part of Ingino's life for as long as he can remember. 
Throughout his years at LHS, he's been involved in a number of music groups, including the top band (Wind Ensemble) since his freshman year. Ingino's brother Nicholas, a freshman, shared that following in his brother's footsteps can be a lot of pressure, but it ultimately has benefitted his transition into high school: "It's nice to have him to show me what not to do…it's just nice to have him to show me the ropes."
More recently, Sebastian has begun producing his own music. In December 2018, he started working on his first remix, which he released in February 2019. "The best way to learn how to produce is through remixes because everything is laid out for you," he explained. "If anybody wants to learn how to produce, they should start with remixes." 
From there, he began writing and producing his own music. His production process, he explained, is different than most: "Most people write their lyrics first and then write music around it. I'm not very good at writing lyrics, so I write my music first. I sit down at the piano with my phone and I record the song, like I just write it…the producing part comes when I sit down, and I flesh it out by writing other parts on my computer, making it sound how I want it to sound…but then I write my lyrics last."
Ingino currently has an album in the works, and his self-imposed deadline is in June. He's working on teaming up with a label to professionally produce his music — which he described as "electronic music, but it's kind of all over the place" — and he hopes that he'll be able to finish everything up by his deadline.
Whether he's producing music or playing in the band, his favorite thing about music is the emotion it allows: "It's the most emotional thing I do; part of me does science which is not emotional…it's just crazy. And it's connecting with people on that emotional level that doesn't really require words."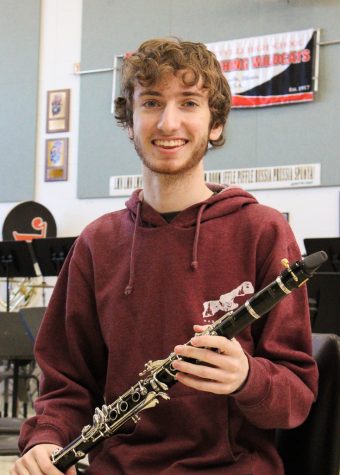 Noah Kublank
Chances are, if you ask one of senior Noah Kublank's fellow band members about his most defining characteristic, they'll tell you about how he seemingly plays every instrument. Kublank, however, dismissed this as merely a rumor: "I play the clarinet and violin fairly proficiently and then I fool around with a couple other instruments here and there." 
Kublank sets aside at least an hour each day to practice the violin. But, he explained, when he has a competition or performance coming up, his practice time turns into three or four hours daily. 
This level of commitment does not come without sacrifice. Although he played on the lacrosse team for his first three years of high school and then joined track senior year, he finds it difficult to do much else. He attends weekly meetings for LEAF, and when he can, he enjoys spending time with friends. "It is insanely difficult trying to balance school work and practice and performances. It's almost impossible. I have to sacrifice one or the other almost every day," he shared. 
Kublank's commitment has paid off: he made the Illinois Music Education Association (ILMEA) All-State band, and he won LHS's senior concerto competition playing his violin, accompanied by the top band, Wind Ensemble. 
After high school, Kublank plans to continue pursuing music in some form. His plan is to major in violin performance in college. He's unsure where he'll end up, but he's confident that he'll end up with a career in music. 
Being so involved in the music program has impacted how he listens to music. Being involved in both band and orchestra in some capacity allows him to view music from a different perspective than most. He explained that he's able to examine different points of view within pieces of music, and it's even broadened the range of music he listens to.  
Additionally, what he loves about music is that it's something that can bring people together: "It's easy to share with others. I don't know anybody who doesn't like music and everybody's got Spotify or something. And it's really fun to share your passion for music with others so they can appreciate your hard work," Kublank described.