The Voices of the Future: Student Activists in Libertyville
Throughout history, student activism has changed and continues to change the world. From the Greensboro sit-ins in 1960 to the #NeverAgain movement happening today, student activists have fought for the issues they believe in. At Libertyville High School, these are some of the student activists who are trying to make history with their passions.
Dylan Trott: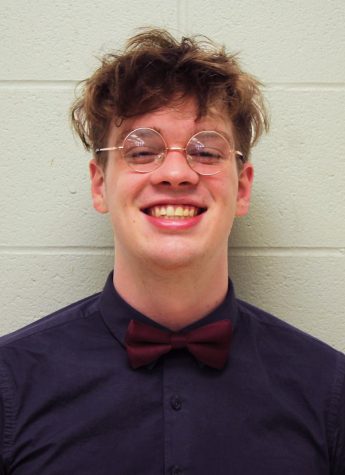 This year, senior Dylan Trott participated in Dressember, a worldwide organization where students dress up — girls wear a dress and boys wear a tie — every day in December to raise money for human trafficking. This was Trott's first year participating, but he plans on continuing in future years.
"I think raising awareness for issues like [human trafficking] is always important, and I'll do whatever I can. If I'm able to find a community of people who are also interested in doing Dressember, that would be a great option," Trott stated.
He heard about this event from other students at LHS and wanted to join in order to help to raise money.
Trott also mentioned how not many people know how relevant of a problem human trafficking is and how "lots of people think of slavery as something that happened in the past and that it's no longer happening right now, but it still is a really significant issue that's hurting a lot of people."
He plans on staying politically aware on the topic and donating to organizations that are working to put an end to human trafficking. 
Trott described the importance of student activists: "I think [students] are going to make the biggest difference [in history] because they're the new voice that needs to be heard. We've heard the voices of many other generations for a long time, but students haven't been heard, and I think it's time they were. It's easy for students to join collectively, with the internet, and unite under one issue, and that's really powerful."
Maeve Rattin: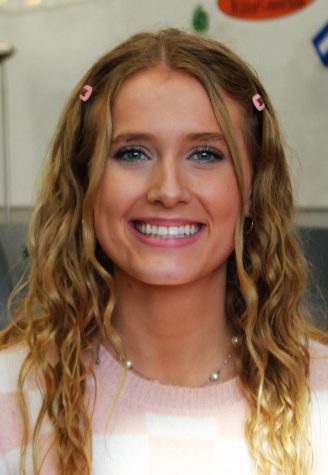 Senior Maeve Rattin is one of the founders of Cats Against Hunger, a club dedicated to fighting hunger on the local and global scale. During first semester, the club focused on helping local organizations and people and helped out with food distribution in the Chicagoland area. This semester, they have been working with Feed My Starving Children to aid developing countries that lack available food.
Last school year, Rattin attended the Rotary Youth Leadership Awards, an annual leadership conference that takes place in April, with her neighbor, junior Taylor Widman, and was inspired by a program that helps homeless people that she saw there.
When seeing homeless people, Rattin described, "it hurts your heart. I feel like it always hurts everyone's heart. And we see it in [our] community and stuff, so we just wanted to do something to make people's lives easier." 
This year, Cats Against Hunger held a spikeball fundraiser where they raised $250, and they collected enough money to feed eight families a Thanksgiving dinner and pack 50 lunches for PADS, a homeless shelter in Lake Country. They recently finished their Penny Wars fundraiser, with all of the proceeds going to Feed My Starving Children.
In the future, she would like to grow Cats Against Hunger by continuing to help more and more people struggling with hunger. She would also like to join other service opportunities after she graduates.
Rattin explained her passion for helping the world's hunger crisis: "We just want to help [stop] hunger and [help] the community… We want to help the people who are struggling with such a simple thing, and it's so easy for us to help them. The reward [is knowing that] we can make someone else's life a lot easier."
Kevin Joseph: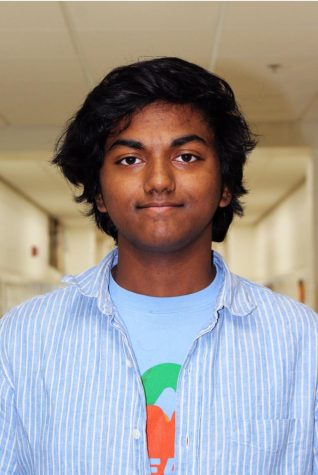 Junior Kevin Joseph is one of the co-presidents of LEAF club, an environmental and recycling group at school. He has been a member of the club since his freshman year and has been one of the co-presidents of the club since his sophomore year. 
 Joseph explained his love of the environment and feels that "it's very important that we take care of our world because there's so many things happening around us that we're not aware of." 
Before he joined LEAF, Joseph used to help with recycling for his middle schools, St. Joseph Catholic School and Oak Grove School, which led him to join LEAF. 
"I heard that [LEAF] is responsible for doing all the recycling in the school and that sort of thing… It looked like a fun club to join, so I started going to the meetings," Joseph stated.
He has done lots of work with LEAF, including helping to create a courtyard full of native plants, which has been the club's main project this year. 
Outside of school, he has also been active in his pursuits to help the environment. While working at the Starbucks in downtown Libertyville, he said he has been pushing for more environmentally safe procedures. He has also been certified through Starbucks' Greener Apron program, which is a course that educates Starbucks partners on environmental sustainability. 
One of Joseph's many goals is to "make sure everybody's aware of what's happening. There are things that we've seen [about the environment] that aren't true, and I want to inform people on the truth."
Kathleen Lee:
Senior Kathleen Lee is an active member in the anti-abortion movement. She has gone to Chicago's March for Life, a public demonstration against abortion, many times. This past year, she traveled to Washington D.C. for the national March for Life event. 
Lee is also the senior representative for the Young Americans for Freedom club. She has attended rallies with her church and said she has given many presentations about abortion at school.
"I believe that life starts from conception and should be protected until natural death. With that belief in mind, I think abortion is murder, and I'm going to stand up for all the innocent children," Lee explained.
Lee first went to a march when she was 6 years old, going to the March for Life in Chicago with her family. Since then, she has gone to the March for Life every year.
In the future, Lee plans to attend Ave Maria University, a Catholic university in southwest Florida, where she plans on continuing her advocacy. Ave Maria participates in the March for Life every year and also has a club dedicated to fighting against abortion, all of which Lee would like to particiapte in.
"I want abortion to be illegal and banned. I think there are certainly options [other than abortion]. I mean, it's killing a child, so there are definitely ways around it. I don't think children should be killed at the convenience of the mother," stated Lee.
Izzy Greenberg: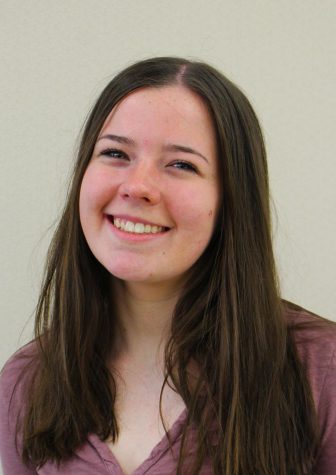 Senior Izzy Greenberg is one of the co-presidents of HOPE'S IN, an organization in Barrington dedicated to helping families in Guatemala. She has gone to Zone Three, one of 21 zones that make up Guatemala City, every summer since her freshman year to help families there and plans to go again this spring break.
 "I had never really done something like [going to Guatemala] before. I'd done all kinds of local things, like Feed My Starving Children and Bernie's Book Bank, but I had never really done a bigger trip," Greenberg stated. "I thought it'd be a great experience to try, and then I absolutely fell in love with the cause and the people and the organization."
She found out about HOPE'S IN from her father's work at the Good Shepherd Hospital, which is partnered with the organization. She started her work with them by going on the summer trip in 2017 to Zone Three and has continued working for them since.
"Not a lot of people know, but Zone Three is where more of the disadvantaged people in Guatemala City live. There's not a lot of access to education, and there are lots of teenage pregnancies. It's just something, once I had connected with the people there…I just became more passionate about [the organization]," she explained.
Her goal for HOPE'S IN is to raise as much money as she can for Guatemala City's residents. She outlined four major initiatives for the organization: building homes, working with kids with special needs in orphanages, maintaining a medical clinic and holding a support group for at-risk girls.
Greenberg plans on continuing her work with HOPE'S IN after she starts college and looks to join other local nonprofits in the future. She says that she aims to stay socially and politically aware and stay active in her advocacy.
Chloe Mahoney: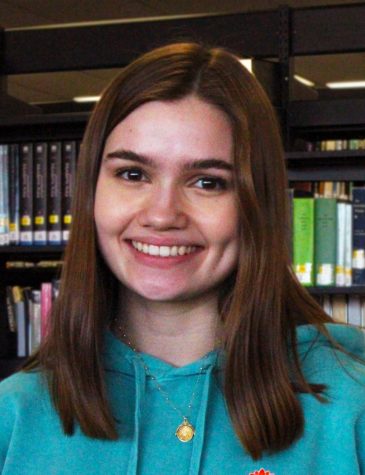 Senior Chloe Mahoney is one of the executive board members of Caring for Cambodia, a club that goes to Cambodia every other year to help ensure that the people there have access to clean water and a good education. Mahoney has been in the club since her freshman year and was elected to the executive board her senior year.
"I had a passion for helping others, and in Cambodia, there's a lot of history that people don't know about. So, I think learning more about a different country and culture and being able to help people just across the world made me feel good about making the world a better place," Mahoney explained. 
Caring for Cambodia's main goal is to raise money, with all of the proceeds funding their service work. During their biennial summer trips, they help improve the conditions of schools for Cambodian children. 
Mahoney has participated in many fundraisers for CFC and has gone on one of the trips. Currently, she is working on the annual Band Jam, a fundraiser where student bands perform, and people attending vote for their favorite at the end. In the future, CFC would like to continue what they are currently doing and keep going to Cambodia to help people there.
"I would say making sure that every kid in Cambodia has a fair chance for a good education and clean water [is my main goal]. I know that a big issue there is the cleanliness of the water and not having the proper tools that everyone else has here," Mahoney said.
Outside of the club, she participates in church mission trips, where she helps to build houses in Kentucky. Mahoney plans on continuing her service work into her adult life, including her hopes to go into the medical field to be a part of the organization Doctors Without Borders. She would like to continue advocating for worldwide health and making sure everyone gets the services they deserve.
Leave a Comment