What's Trending: Winter Edition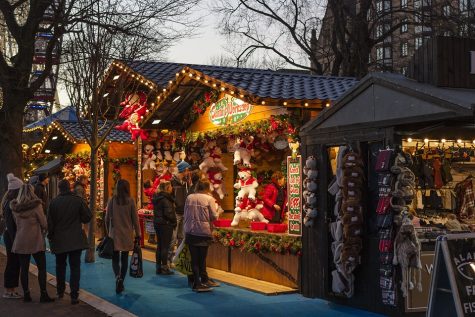 The Christkindlmarket is a German Christmas market that features international foods and performances. According to their website, the market is held annually in Milwaukee, Wrigleyville and Daley Plaza, and is decorated as a traditional German market with multicolored lights, Christmas trees and garlands. They offer a variety of German foods, such as sausages, potato pancakes, strudels, roasted nuts, pastries and chocolates. The market also has many vendors selling ornaments as well as other holiday gifts. The tradition first came to America in 1996 and was inspired by the Christmas market in Neuberg, Germany. Its locations can make this festive activity a great day trip to Chicago (or Milwaukee) and a way to make memories with your family and friends. The Christkindlmarket is open until Dec. 24, and the hours are from 11 a.m. to 8 p.m. during the week and 11am-9pm on the weekend.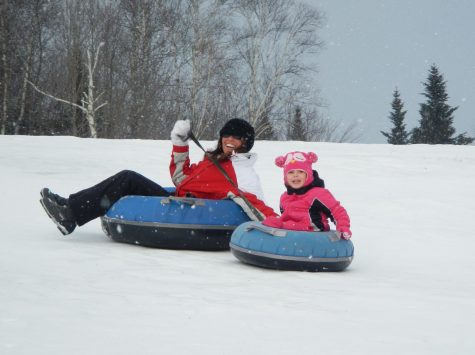 Wilmot Mountain is located in southern Wisconsin — about a 40-minute drive from Libertyville — and offers skiing, tubing and snowboarding. The resort provides different trails for the varying skill levels of all activities. New extensions of the resort are three terrain parks: The Gulley, The Rope and The Pop-Up on Paradise, which is dedicated for the more advanced riders. These parks enable skiers and snowboarders to practice on obstacles such as bonks, hips, rail jumps and stair sets. Wilmot also has a progression park, which allows beginners to practice and feel more comfortable. For newer skiers and snowboarders, the resort offers lessons for all ages, costing around $34 per group. The skiing and snowboarding area of the resort is currently open from 10 a.m. to 9 p.m. The tubing area of the resort is located half a mile away from the ski/snowboarding area, and is open from 4-9 p.m. on weekdays and 9 a.m. to 10 p.m. on weekends.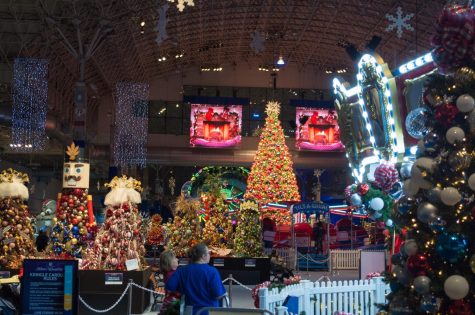 Winter Wonderfest is another festive activity to check out this season. The event is hosted by Navy Pier from now until Jan. 12. During this time, Navy Pier is transformed into a winter wonderland, with an ice skating rink, carnival rides, a tubing hill, giant slides and other seasonal activities. The Winter Wonderfest is open from 10 a.m. until the evening (closing times depend on the day) and entry prices vary from $10-$20. The Lincoln Park Conservatory is also hosting a holiday flower show from now through Jan. 6 with no entry fee. This year, the conservatory will display photos from the years 1940-1960 to celebrate the memories of past holidays and will exhibit sparkling lights and model trains. In addition, Millennium Park is hosting its annual ice skating rink until March. Ice skating is free (if you bring your own skates) and open to the public; ice skate rentals cost $13-$15 depending on the day. The rink is open from noon to 8 p.m. on weekdays and 10 a.m. to 9 p.m. on weekends. 
Leave a Comment