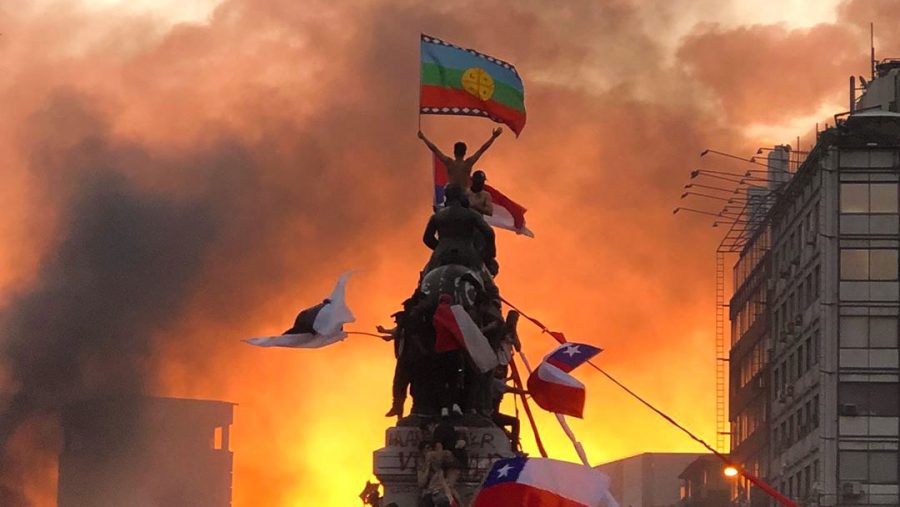 Chile
Protests in Santiago, Chile, began over a 4 percent rise in subway fares but have since widened into broader calls for reforms and systematic change. The demands of the protesters include improvements in education, health care and an increased minimum wage. Although Chile is one of the wealthiest countries in Latin America, it is also one of the most unequal; its Gini coefficient value sits at a record-high 0.50, one of the highest inequality coefficients in the world. A Gini coefficient measures the distribution of wealth in a nation, ranging from 0 (perfectly equal) to 1 (perfectly unequal). This inequality is only compounded by an inefficient tax system, placing the burden mostly on the poorer people of the country, according to Bloomberg. 
Tens of thousands of people have participated in the protests and more than 7,000 people have been arrested, according to Reuters. More than 200 people have been injured and at least 18 people have died, according to Al Jazeera. At least 20,000 soldiers patrol the streets, enforcing a curfew. These soldiers have been accused of gross human rights abuses, with many videos from on the ground sources corroborating these claims.
 Students began the protests by jumping turnstiles in order to evade the increased fare. The protests quickly expanded into violence as the ENEL power company building and a Banco Chile branch, both located in the Santiago city center, were set on fire. Metro stations and train cars were also hit with Molotov cocktails.
 Billionaire president Sebastian Pinera has promised a social reform package that included a rise in the minimum wage and a bill that would overturn the 92 percent rise in electricity rates planned for next month. Despite his best efforts, even more protesters flooded the streets chanting "Chile has woken up" and calling for the president's resignation, according to Deutsche Welle.