Ristorante Bottaio brings delicious Italian dining to Downtown Libertyville
Located in Downtown Libertyville, Ristorante Bottaio brings a unique experience of delicious food from the Abruzzo region of Italy. It is located in a two-story stucco building across from Associated Bank, at 946 N Milwaukee Avenue. 
Bottaio offers many different foods for everyone, including pizza, fish, meat and, of course, pasta. All entrees come with a soup or salad. Bottaio opened in 1997 and has been an integral part of the community since.
With its flavorful, home-cooked cuisine and warm environment, Bottaio brings a one-of-a-kind culinary experience to all who enter. The food is delicious and full of different flavors that you don't experience in other restaurants. The service is wonderful and makes you feel right at home. 
My first impressions of the place were that it looked very comfortable and refined but not fancy to the point that it seemed exclusive. I had made reservations previously, and my colleague and I were seated immediately and there was excellent service.
Two weeks ago, I, along with another Drops of Ink staff member, went to Bottaio to try this restaurant. We both ordered a lunch special, which consists of half a pasta and a cup of soup. Both she and I ordered minestrone soup, while she ordered Spaghetti Bolognese and I ordered Tortellacci Crema.
The soup was fairly good but not essential to get the full experience of the restaurant. It had a phenomenal presentation and looked delicious, but the taste just didn't live up to its appearance. The broth was slightly watery, making it lose the key flavors that make minestrone soup. There were too many leafy greens, which also took away from the flavor, the pasta was not fully cooked, and there was not enough pasta. It was also served lukewarm, not hot.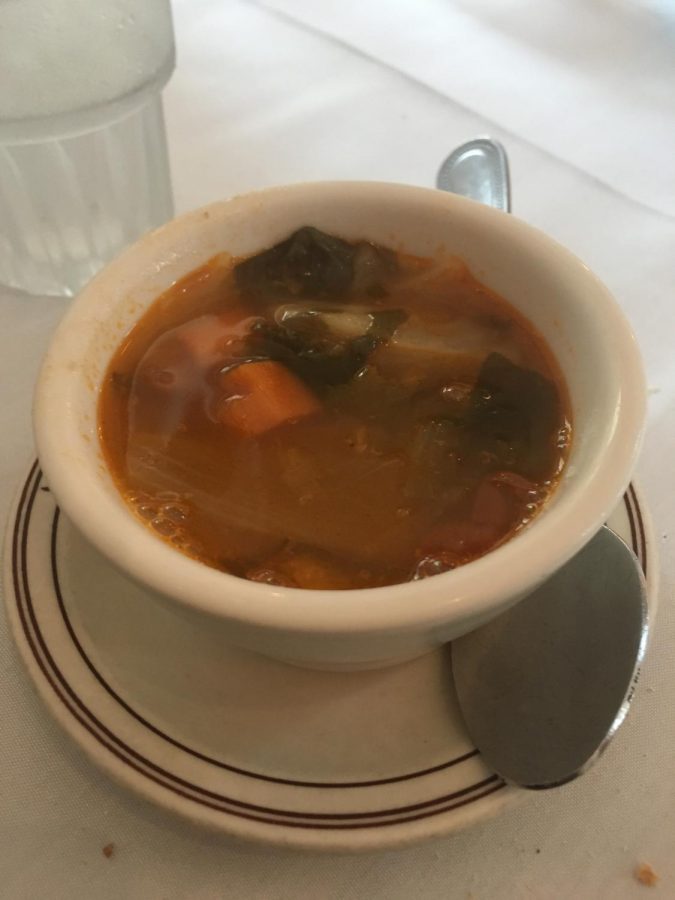 The entrees then came fairly quickly. Tortellacci Crema, the dish I ordered, is tortellini stuffed with ricotta cheese with a tomato cream sauce. When I first got the food, I was worried that it wouldn't be enough for me because the bowl was only half full, but as I ate, I found how filling the food turned out to be. The presentation also fell below what I had expected, but the taste exceeded it enough for the presentation to be forgotten. The food was very flavorful, especially the sauce. The tortellini and the cream sauce made for an excellent combination that made the dish explode with flavor.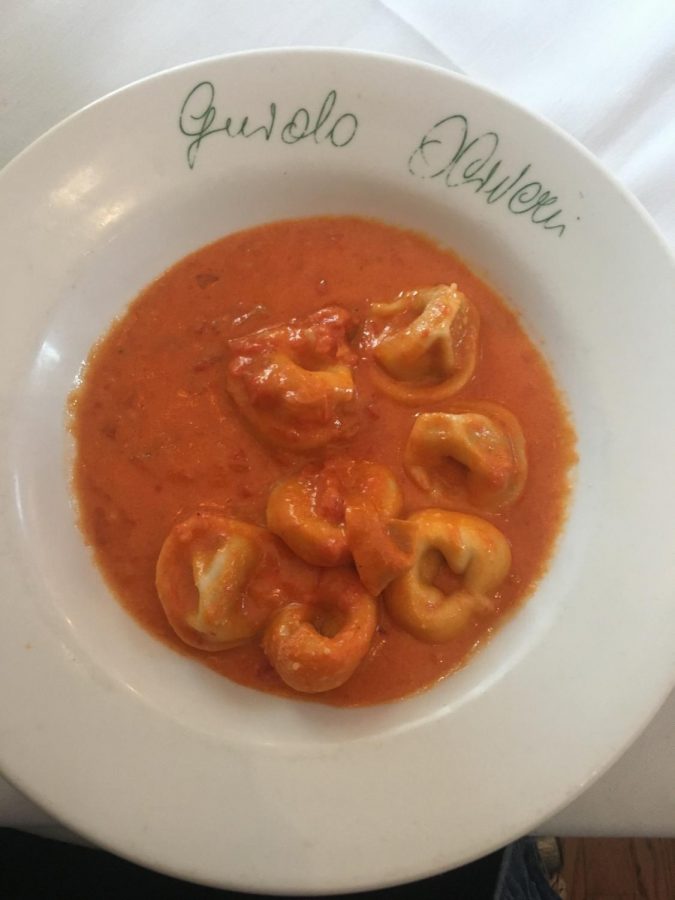 My colleague ordered the Spaghetti Bolognese, which she said was very good. The presentation was nice but not anything special. It was a decent portion size, but a bit too much. She also said that the Bolognese sauce was the best part of the dish and that is what put the dish over the top.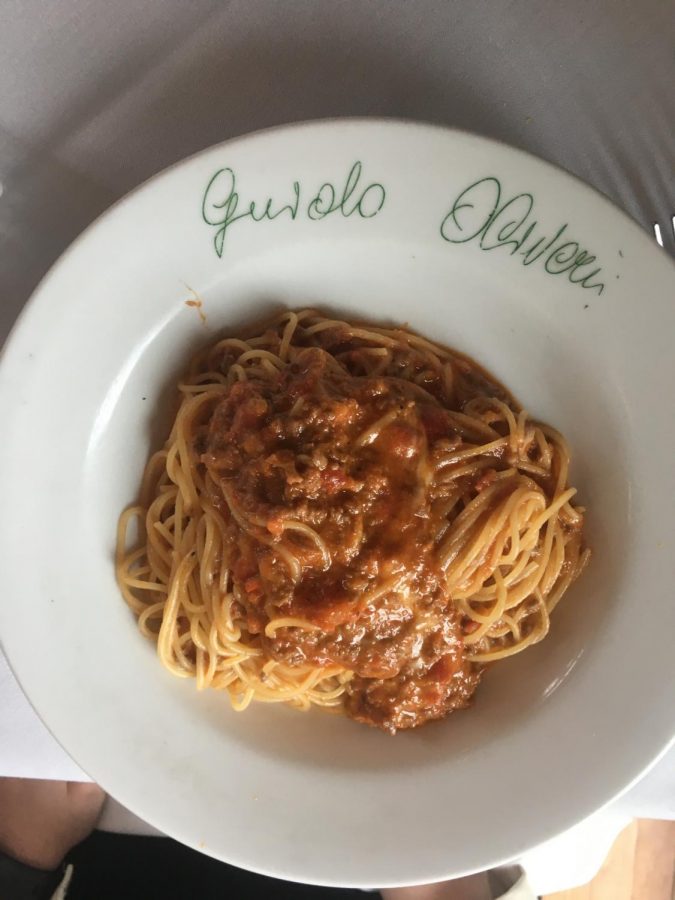 We then ordered dessert, which came almost immediately. I got Turtle Cheesecake, which was everything I expected and more. Its presentation was phenomenal, looking like something out of a magazine. The slice was a little large, but that just meant that there was more of the delicious cheesecake to eat. It had many different flavors that all combined into one, while maintaining their distinct tastes, which was truly amazing.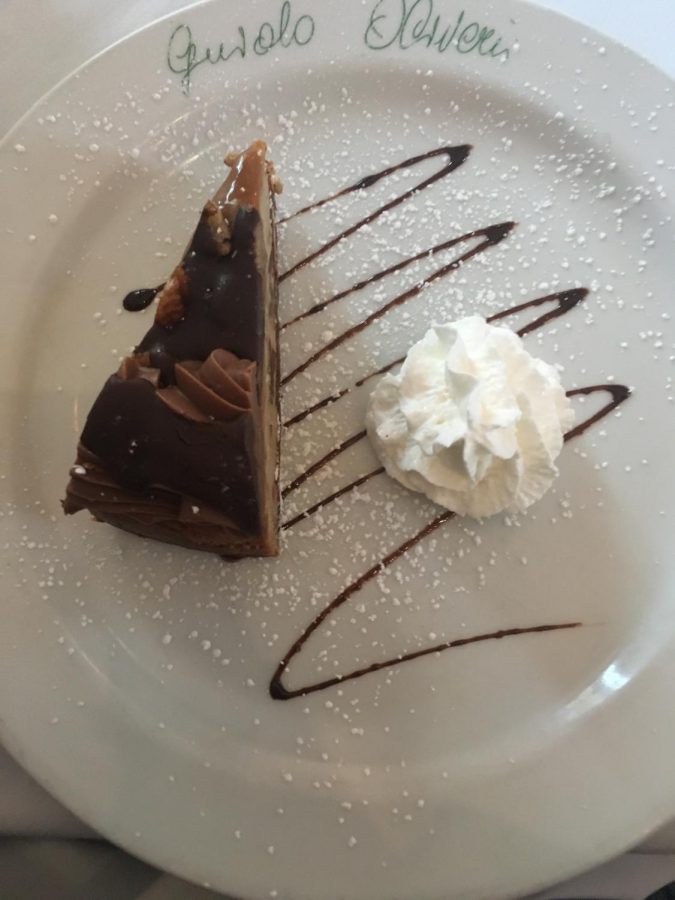 The other dessert was two scoops of gelato, one chocolate and one vanilla. It had a very nice presentation and was the perfect size. It tasted very good and had many qualities that most gelatos do not, which made it even better. The chocolate was not too thick, which gave it an airy feel, and the vanilla had a slightly different taste to it, but that just made it even better.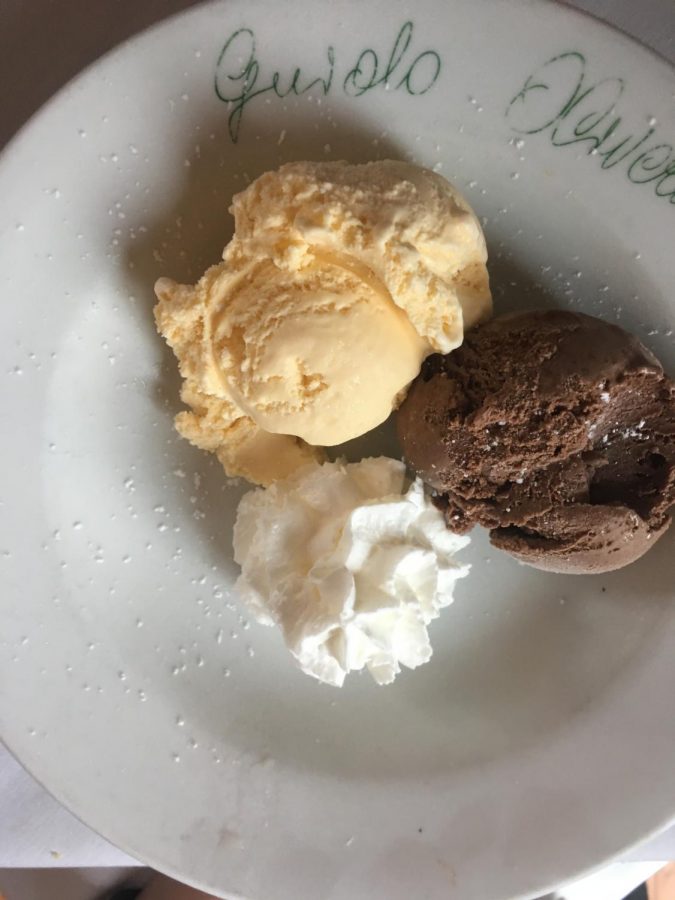 The service was very good, much better than most restaurants. Most of our food came to our table within a reasonable amount of time. The staff was very kind and polite, and they seemed like great people. The price was good, especially for such an exceptional restaurant, as it was only $10 for a lunch special. 
Ristorante Bottaio is an exquisite restaurant and a great atmosphere. Their food tastes great and is definitely unique. Not just pasta lovers will enjoy this striking restaurant. I highly recommend Ristorante Bottaio for anyone looking for a delicious meal that will make you feel right at home.
Leave a Comment