Putting to Rest the Rumors on The Liberty Theater Closing
The Liberty Theater is not closing, despite rumors that seem to get spread around each year. However, because of these rumors, the staff has begun to try even harder to bring in more people to watch the movies being shown.
At first, Hailey Basina, a senior and Liberty Theater employee, like many others, believed the rumors. Basina's opinion on why people continue to believe the rumor is that compared "to AMC or Gurnee movie theaters, [the Liberty] is so old, and it's been around for almost a century," so it would make sense in some people's minds that it would close. 
The theater has been around since 1937 and is considered a historical landmark. Due to a new law that was recently passed by the Historic Preservation Commission, the only way for the theater to be demolished is if the town votes in favor of it. This law states that it "is a voluntary legal agreement that permanently protects a historic property."
 "Rather than voting to tear it down, I think people will want to vote to raise money to help [the theater]," stated Mary Wetterling, another senior and theater employee.
Money is the theater's main problem at the moment. Since fewer people are heading to the Liberty, the theater isn't making enough money to support itself. This, in turn, leads to the inability to make updates, making the theater seem outdated. Among these updates includes new carpeting.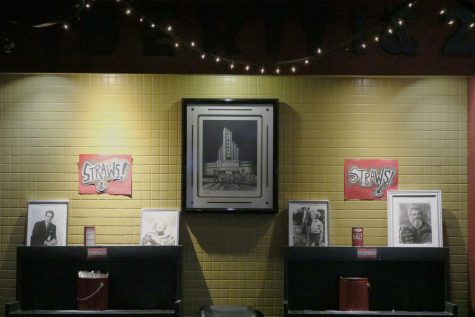 Another challenge that comes with running the Liberty is that the owner, Scott Dehn, lives in McHenry, which is much closer to the McHenry drive-in theater (which Dehn also runs) than the Liberty. Dehn said that the distance is probably the hardest part of his job. 
"If there's a problem with the projector, then I can't make it there right away," said Dehn.
Dehn said tries his best to keep the theater family-friendly, but he feels there are certain R-rated movies that are necessary to show at the theater. Currently, for example, both theaters are showing "IT Chapter 2," an R-rated movie. 
Dehn said he loves how creative his team is, which was shown through Wetterling's idea to be Pennywise, the clown in the movie "IT," on opening night, as a fun and creative way to bring in customers. People were able to take pictures with Wetterling, and Dehn and Wetterling both thought it really helped.
 "My staff is amazing. I don't see them as kids, because then I would treat them like kids," Dehn commented. 
There's also a problem of having to keep each movie for a specific amount of time. Dehn revealed that when a movie is new, the theater has to keep it for at least three weeks. If it's been out for a while, then the movie only needs to stay for a week or two, depending on what the movie's studio wants.
"I don't know about you, but if it's been three weeks since the movie came out, I typically forget about it," said Dehn, speculating that this requirement could hurt the theater's sales.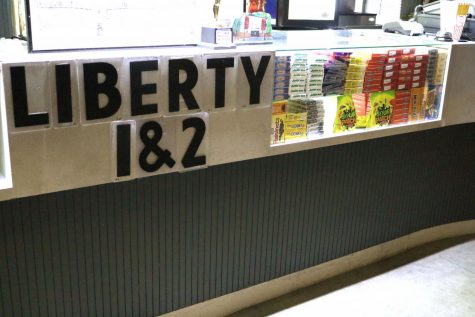 Basina believes that most people are starting to think it may be time to leave the Liberty behind, leading to the employees working harder to maintain their customers' satisfaction. Basina pointed out that the employes all "want it to be like a fun place to go to for teenagers or just families in general." 
So, while the recent rumors have been proven to be false, the Liberty's employees still continue to work hard to rope in more customers. It is their hope that people will start to show up at the theater much more often, in order for the theater to be updated as needed.
View Comments(1)