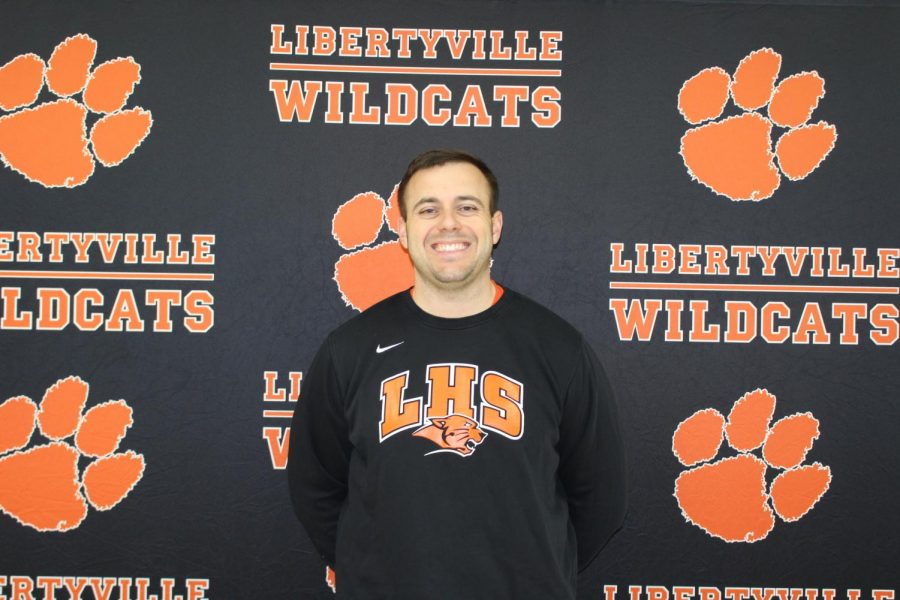 Mr. Chris Davis
Assistant Athletic Director Mr. Chris Davis's athletic career started locally with LBC, the Libertyville Boys Club, when he was in the fourth grade. Mr. Davis grew up in Libertyville and graduated from LHS with the class of 2004. His last year playing football locally was in 2003, the year the Wildcats went undefeated and made it to the state championship, where they lost in double overtime to Oswego High School.
"I was fortunate that when I was on the football team, we had a lot of success. And that was great, but it's those memories of the time that you spend together with your teammates that's really great. That's the stuff you will remember doing," stated Mr. Davis.
He was also a coach in 2015, the offensive coordinator, when LHS went to State again.
"Do you remember the scores of certain games? Sure, especially some of the bigger ones. But it's not necessarily about all of that. The memories that really last with you forever are the good times with your teammates," he stated.
After high school, Mr. Davis played football at Butler University in Indianapolis. At Butler, he also made great relationships with other players and some of the coaches, according to Mr. Davis. He then stayed at Butler for a year as a graduate assistant football coach and assistant coach for two years before eventually coming back to LHS.
Mr. Davis currently teaches sophomore PE, is assistant athletic director and is the varsity offensive coordinator for the football team.
"My participation in athletics is a huge part of the person I am, but I was also involved in the Wind Ensemble and Fine Arts, and that was a big part of shaping me too," said Mr. Davis.
Other than football, Mr. Davis was also involved in wrestling and track and field his freshman year at LHS, as well as playing trombone in the Wind Ensemble and Jazz Band.
"I think as you get a little older, you become more reflective on your experiences and you look back on all of the things you may have taken for granted," expressed Mr. Davis.
Mr. Davis explained that his goal is to create a positive experience for his students because of his enjoyment as an LHS student himself.
"We're very fortunate being from Libertyville because of all of the stuff that's in place to help support you and all of the people who are trying to provide a fantastic experience for you," said Mr. Davis.