New changes to gym exemption policy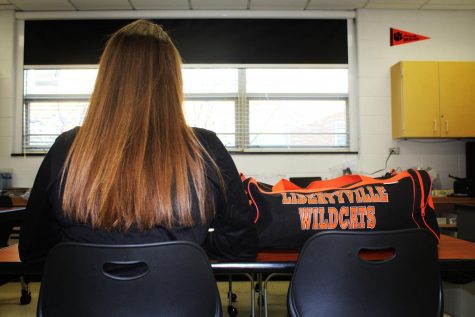 This year, the school and district administration have made a few key changes to the gym exemption policy, particularly whom it effects, how it works and when it's in effect.
Last year, only students in varsity and junior varsity level sports could exempt from P.E., and they were allowed to exempt for the entire semester that their sport took place in. As Associate Principal Ray Albin explained, this year, sophomores and students in non-varsity sports are allowed to exempt. However, the exemptions only last until the end of the season for the sport, not for the entire semester.
In addition to this change, students exempting because of fall sports were made to check into resource centers during their study hall, and in the winter, athletes must check in with a P.E. teacher in an assigned classroom before going anywhere else.
Many students have had a negative reaction to the new policy.
"You go to a study hall first that's monitored by a teacher, and then after, you can get a pass to the MASH, LST, library, or a teacher, as long as they sign a note and give it back," said Bennett Whitney, a senior wrestler. "Since I need to get a pass to go to a place where I was already going to sign in, it's a redundant system."
Whitney estimated that he loses about 10 to 15 minutes of potential productivity waiting for a pass, depending on how quickly the teachers provide him with a pass.
Mr. Albin gave the reasoning behind such a change to the system: "What we have done some experimenting with this year is where students go when they're exempt. In the fall, our students were going to different resource areas in the building, and that seemed to go okay," he said. "[But] there were some communication difficulties, especially end-of-season difficulties. [In the] winter, we have less sports in general and less athletes in general, so we created athletic study halls so that athletes had a place to go."
According to Mr. Albin, some of the fall athletes did not understand when their season ended, and they missed more P.E. class than they were supposed to.
The administration has been attempting to decrease the amount of time that students spend unnecessarily outside of physical education classes because they believe that these classes carry an importance for the students.
As Mr Albin explained, "There are two main components to our physical welfare classes. There's certainly a physical component, like, 'You have to do this to be healthy' — we all know you have to move, you have to exercise to be a healthy person in life —  but [there is also] the wellness component, which is teaching you how to do it…We want you to come back to class so we can work with you and teach you different healthy habits and ways to be a healthy, active person."
Mr. Albin stated that the administration intends to see how the exemptions in the spring go before deciding if any changes to the policy need to be made for next year.