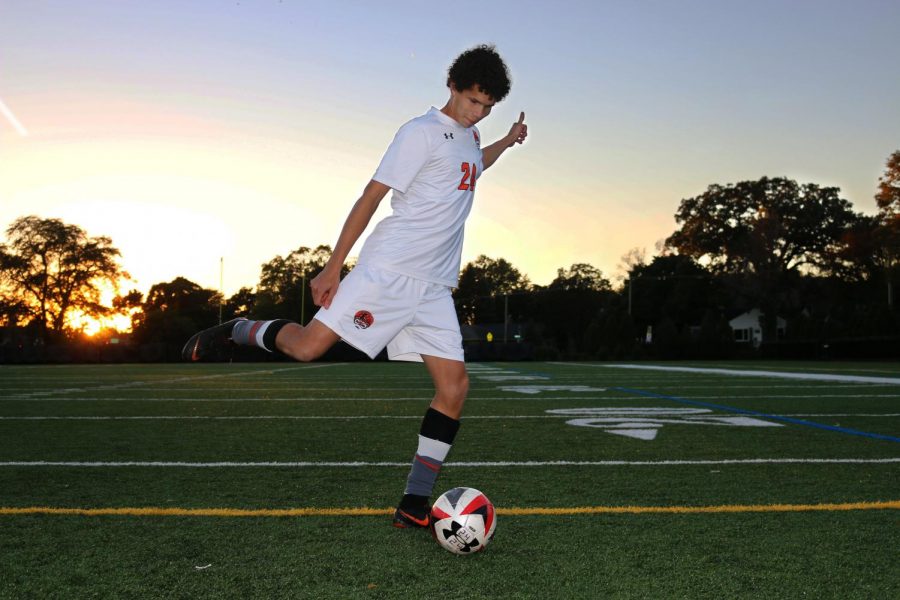 Mason Williams
It's game day for the varsity boys soccer team and senior Mason Williams is calling his dad, asking him to bring an extra pair of socks before the game. The catch is, he already has socks on.
For about 10 years, Williams has been wearing two to three pairs of socks while he plays soccer: in practice, in games, every time he touches the ball.
"I did it one time. I liked it and we won, so I keep doing it for good luck I guess," explained Williams.
Although he acknowledges the common notation about sports superstitions having direct correlation to physical performance, he respects the power of a comfortable mindset.
"I'd say [it gives me] a little bit more confidence and security," said Williams. "It feels like I help the team win when I do it, but in reality it doesn't affect anything [physical] at all. It's all just mental."
Sometimes an athlete can't even describe a reason for a superstition but only has a feeling for the need to continue a habit.
"[My teammates] make fun of me. They ask me why I do it…I really don't have an answer. I just like it," said Williams.
During the postseason, Williams continued by layering up his socks.