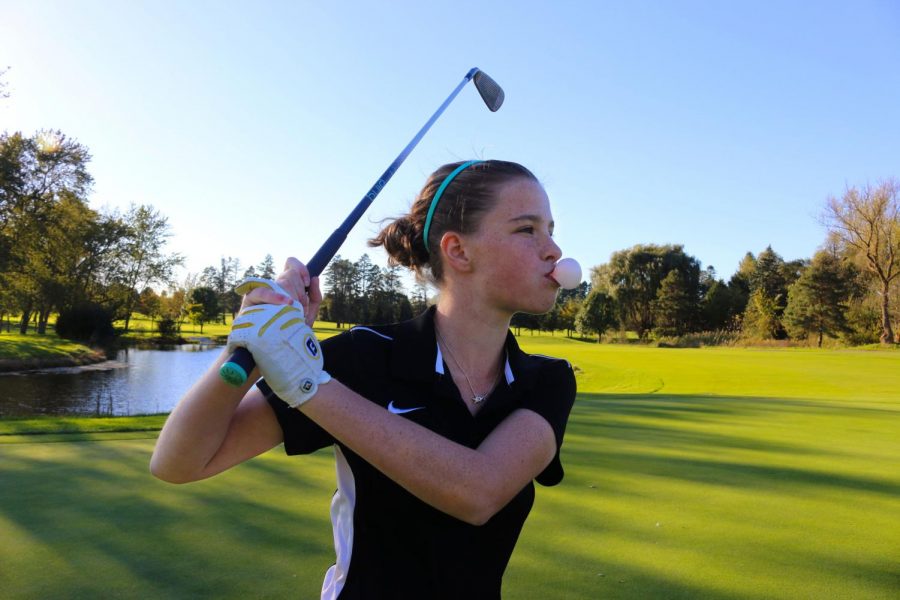 Payton DeBruler
Payton DeBruler, a member of the LHS varsity girls golf team, competed her way to the IHSA Sectionals this fall… all while chewing gum on every hole. The junior chomped her way through the season, staying not only consistent with her strong performance but also with her choice of gum.
"It has to be mint. I coincidently always have Extra, but I don't think [the brand] matters," said DeBruler.
Her superstition was born when her dad offered her an entire package of gum, instead of a single piece, for one of her tournaments this past summer. She suddenly began to go through the whole pack, unwrapping a new piece for every round.
She believes that the incessant chewing while she plays increases her focus and is directly related to her performance. Recalling the only round this past season in which she nor her teammates had a spare piece of gum, she shot her highest score of the season.
"Against Waukegan, I shot a 53, and I haven't done that in a year. I didn't have gum. Since then, I haven't shot that [high]," explained DeBruler.