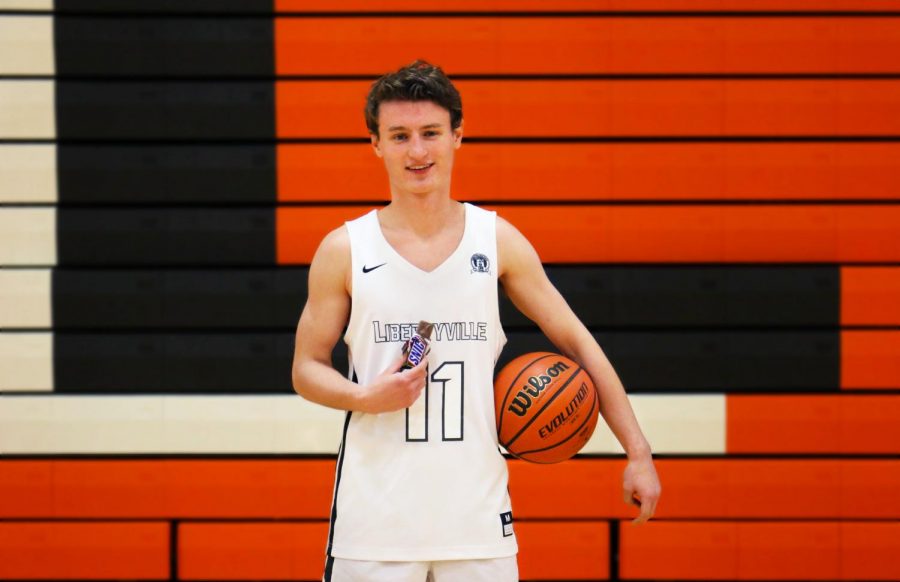 Josh Steinhaus
The well-known slogan for Snickers chocolate bars — "You're not you when you're hungry" — became the beginning of a tradition for senior Josh Steinhaus when he was playing J-Cats basketball, the Libertyville boys feeder team, in fifth grade.
"It started when my dad would get me a Snickers bar because he said I needed energy before the game because he felt like I didn't go hard enough [in the previous game]," explained Steinhaus.
Since that time, Steinhaus has made eating a Snickers bar an essential part of his pregame routine. The candy bar not only adds a burst of sugar to his bloodstream but also a sense of reassurance.
"It makes me feel confident just because I've been doing it for so long," said Steinhaus. "I know I'm ready [to play] when I have a Snickers."
Being dedicated to the same superstition for so long has led Steinhaus to become particularly detailed in his planning. He has taken control of the tangibles to ensure that he won't have to face the frantic moment if the workers at a concession stand tell him that they just ran out of Snickers.
"I have a bulk supply at home. I have a drawer under the stove that is just full of Snickers," said Steinhaus.