Midterm elections upcoming in November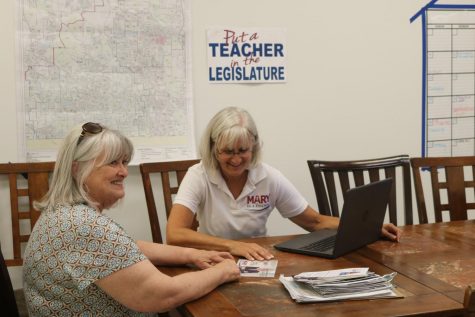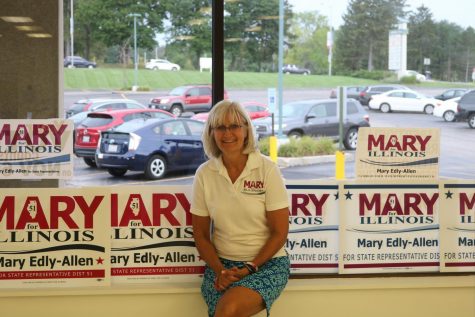 On Tuesday, Nov. 6, Illinois residents ages 18 and older can vote and help decide who will fill the positions of many statewide offices, including governor and those of many Illinois congressional districts.
Locally, the Illinois House of Representatives 51st District seat is open; this district includes Libertyville as well as other cities within Lake County. Republican Nick Sauer recently held this position, but he had to step down in August due to a scandal. The ex-representative was accused of posting inappropriate pictures of his ex-girlfriend online without her consent, resulting in his resignation according to The Chicago Tribune.
The local Republican party picked Mundelein resident Helene Miller Walsh to replace Sauer, and she has been serving in the role for just over a month; she is running for re-election for this seat.
According to Walsh's Facebook page, she believes that illegal immigrants are very harmful to the United States. Her Facebook posts also suggest that she is pro-life and pro-Second Amendment rights. Drops of Ink has called her campaign office multiple times for the purposes of this article but there has been no response; no official campaign website could be located either.
Libertyville resident Mary Edly-Allen is running as a Democrat against Walsh. Edly-Allen has four boys who have gone to Libertyville High School and is also a sponsor for the school's Science Olympiad team. Politics for Edly-Allen have always been important, but this is the first time she is running for office. She was encouraged to run by Illinois State Senator Melinda Bush, who represents the 31st District, just north of Libertyville.
Edly-Allen's major platforms are "safe schools and safe communities, as well as creating jobs while conserving the environment," she explained in an interview at her campaign headquarters, located in the Cambridge Plaza strip mall on the corner of South Milwaukee Avenue and Valley Park Drive in Libertyville.
Beyond Illinois, the results of the November midterm elections across the country can impact the federal as well as state governments. All 435 U.S. House of Representatives seats are up for election, one third of the U.S. Senate seats are on the ballot, and 36 governor positions are being voted on, including here in Illinois. For governor, incumbent Republican Bruce Rauner and Democrat JB Pritzker are running. Pritzker is a billionaire with visions of improving health care and early education, and he wants to resist President Trump, according to his website. Rauner's platform revolves around improving education, reducing taxes and criminal justice reforms, his website states.
New voters have the opportunity to make their voices heard for the first time at the ballot box. Senior Bianca Johnson, who isn't registered but plans on voting, wrote over email that "it really makes a difference if everyone votes," when asked about why voting is important.
Edly-Allen's biggest advice to new voters is just to always vote. She added that "if you do or don't like the things the way they are, then vote."
Senior Radu Manea is a newly registered voter at LHS who plans on casting a ballot for the first time.
"I do have strong opinions, so I am glad that I get to voice my opinion now," he said.
Those who are 18 by Nov. 6 can vote in this election if they register by Oct. 10. Registration can be done online at Lake County's official website or in person at a Department of Motor Vehicles branch.