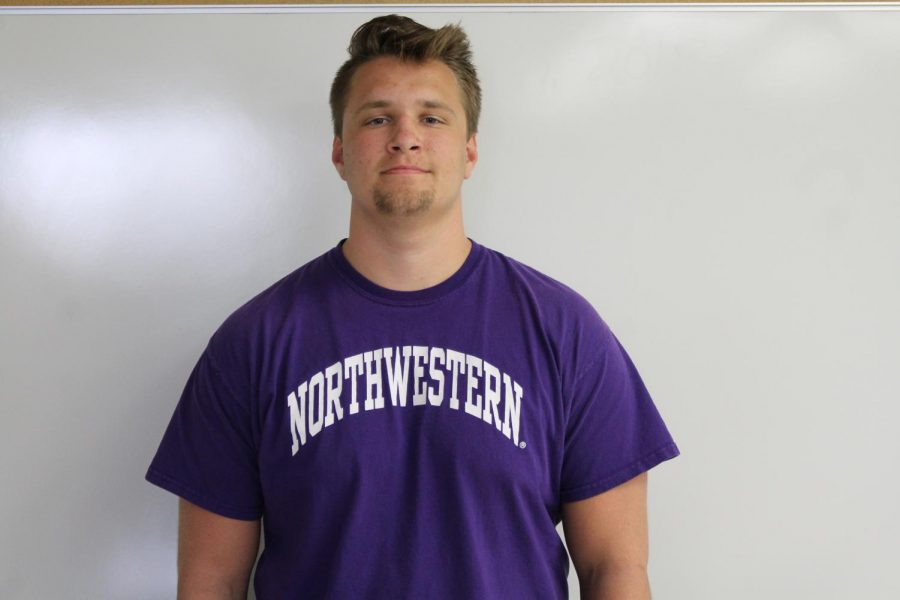 Charlie Schmidt
Senior Charlie Schmidt received many offers throughout his recruiting process to play Division I football from universities such as Iowa State, Vanderbilt, Syracuse, Northwestern, Toledo and Central Michigan.
Though his recruiting process was long, Schmidt held a more positive outlook for the duration of his recruitment compared to many athletes.
"A lot of people say that [the recruiting process is] stressful, but I don't really see how it's stressful. I looked at it with more of an appreciative view," he said. "I thought it was really cool to be in that position to choose where I wanted to go, and I was happy through the whole process."
On March 5, 2017, Schmidt verbally committed, while still a junior, to play football at Northwestern University.
To prepare for the upcoming college football season in the fall, Schmidt has been trying to get into his "best shape" through several methods.
"I just finished up wrestling season, so that was really good for my cardio and flexibility," he said. "Right now I'm in track, which is really good for my lifting. I'm just trying to get better every day."