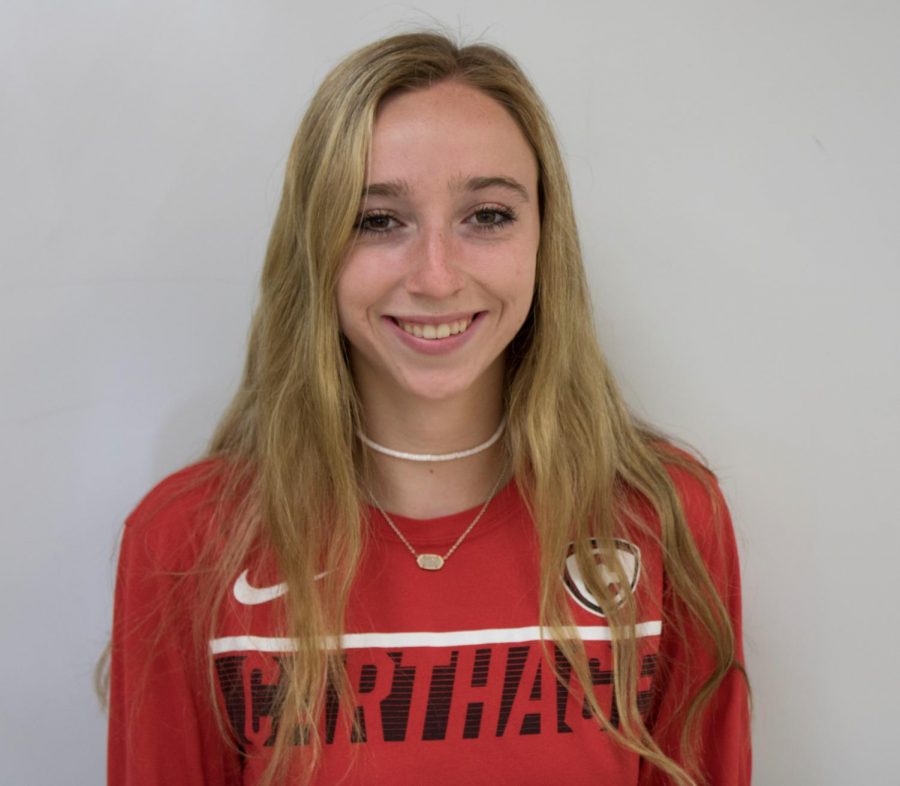 Morgan Verbeten
Soccer has been a large part of senior Morgan Verbeten's life since she was 4. She has always had a love for the sport but didn't embark on collegiate pursuits until her sophomore year.
At one point, Verbeten had hesitations about playing soccer in college, stemming from the large time commitment. Because of this, Verbeten ultimately decided a Division III school would fit her best.
"I didn't want to go D1 and not enjoy college at all…I want to have a life," reflected Verbeten.
During recruitment, Verbeten emailed Carthage College to ask their team's coach if she could come watch Verbeten play in a tournament. The coach was impressed with her style of play and began to pursue her, resulting in an offer that she accepted on April 20, 2017, toward the end of her junior year.
"[Committing] was the biggest relief ever. All of my friends were applying to colleges first semester and I literally only applied to one school in July, and I was accepted before school started in August," she said. "It was just so easy and so nice."