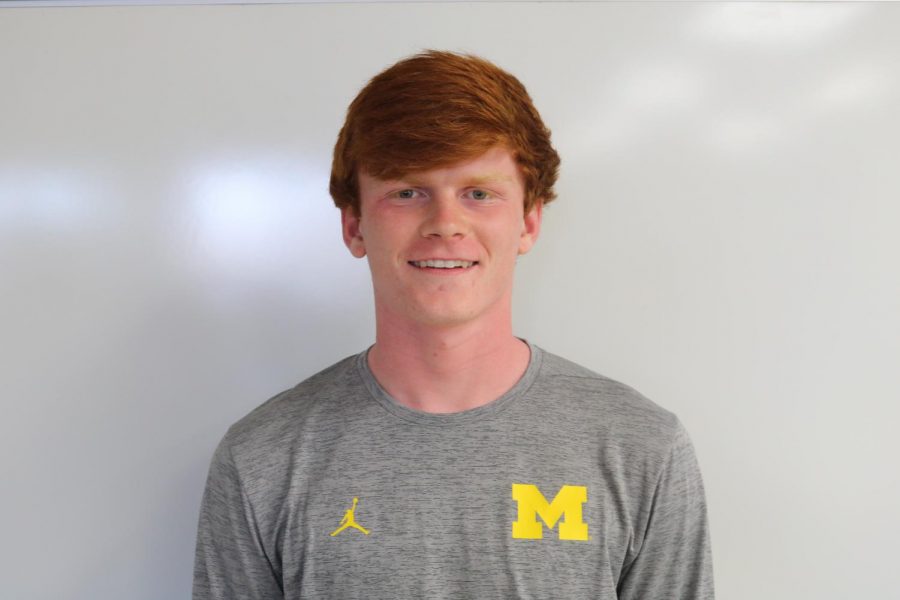 Evan Rassmussen
On Nov. 24, junior Evan Rasmussen received his first offer to play college soccer, from the University of Michigan, which he accepted. Rasmussen has many ties to Ann Arbor, as his family is from there and it is where his brother, Jacob Rasmussen, is currently enrolled as a junior. Evan described it as his "dream school" ever since he was little.
Rasmussen's biggest fear about attending the University of Michigan in 2019 is balancing his academic and athletic responsibilities.
To help athletes adjust, "[the University of Michigan has] a building where a lot of their athletes hang out. There's one for soccer. It's a pretty nice facility and they've got tutors," said Rasmussen, adding that he plans to take advantage of this option.
In order to be better prepared for the athletic challenges at the University of Michigan, Rasmussen is "looking for a good high school season next year and there's a chance [he] might switch clubs to play at FC United, which is just a higher level that will prepare [him] for college."