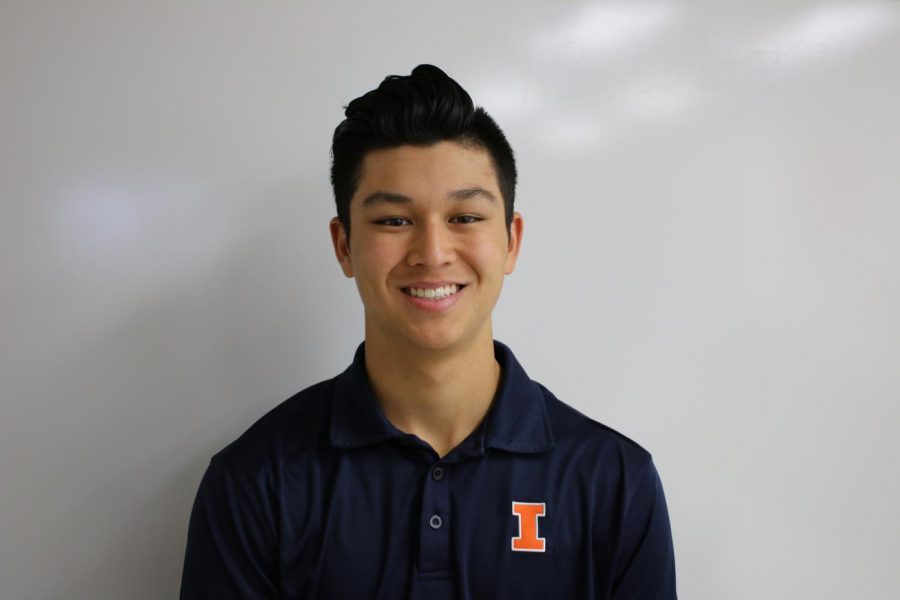 Andrew Kim
Junior Andrew Kim committed to play baseball at the University of Illinois on Oct. 17, 2017.
Kim has been playing with the Slammers Baseball travel program, based out of Lake Forest, since he was 12 years old. Ed Tolzien, the director of Slammers, helped begin Kim's college recruiting.
The recruiting process was short for Kim. "It all happened so fast, within a week," he said.
Kim had his first offer, from the University of Wisconsin-Milwaukee, in early October. However, he had visited the University of Illinois a few times and felt that "the coaching [staff] was very welcoming, the campus was awesome and they have what I want to study there (kinesiology)."
Kim's preparing to play at the collegiate level by increasing his training regimen, working on communication with his teammates and loving the game more to prepare for the collegiate level.
"I would say I'm more excited to go to U of I than nervous to perform," stated Kim.
Kim will be joining senior Riley Gowens at University of Illinois: "We're pretty excited to go there together."