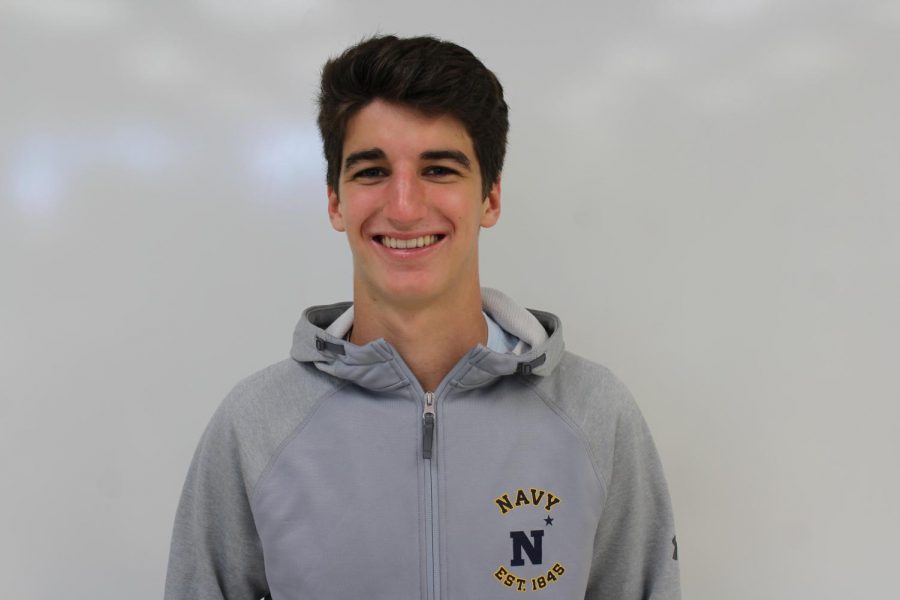 Thomas Pearson
After winning the 2015 IHSA 3A State championship, goalkeeper junior Thomas Pearson wanted to achieve this feeling at the collegiate soccer level. With a championship ring on his finger that year, Pearson knew he could live his dream of playing in college.
Pearson had offers from Rutgers University, where his dad played soccer, along with the U.S. Naval Academy. His recruiting and commitment were all very quick. About "two weeks before [his commitment to Navy], I had been going back and forth with Rutgers," he said.
However, Pearson knew he wanted to serve in the Navy, as he has ties to the Naval Academy through his uncle. So, on Feb. 21, Pearson committed to playing at Navy.
His hope while on the team "is, first and foremost, winning a conference championship [in] the Patriot League."
Pearson knows that playing in college takes more work, mentally and physically, and with this in mind, he has been "changing the way I train, the way I eat, all that stuff now, to just kinda give me that edge."