PT Cruiser
About a year ago, this band was born to simply have a fun time playing music with friends. Guitarist and singer senior Alex Niemann (also in Poyo) described playing music as "a form of self-expression." Additionally, bassist and singer junior Brandon Gardner said that he plays to "just get away from stress."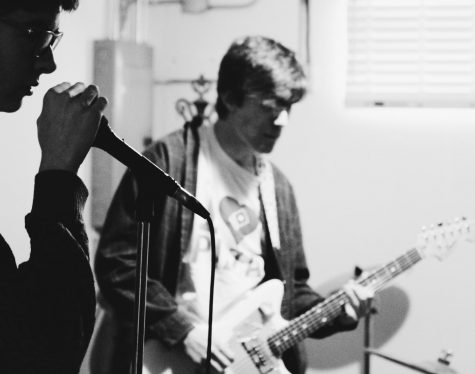 Niemann enjoys writing songs and has written one for the band, but they mostly perform covers. Gardner and the band's drummer, junior Peter Cimbalo, agreed that their cover style is a mix between indie and classic rock. Niemann added, "when we play covers, it's usually a wide range and [we] add our own spin to it."
Although Niemann enjoys practicing with the band, he prefers playing in front of others because "you get a lot more energy." Lead guitarist, sophomore Braeden Long, added "it's a really different experience."
Playing in front of crowds has really allowed for each member of the group to grow as a person. Cimbalo stated that "in the beginning, I got really nervous" when performing. Long explained that "playing shows in front of people really helps with my social anxiety and helps me speak in front of people more."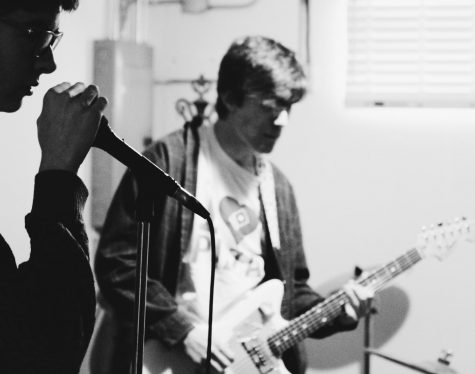 He stated that they "typically [play] once or twice a month usually at the Oasis, Penny Road Pub, and Q-bar." The band normally practices before a performance and the day of to get prepared.
The underclassmen in the group plan on sticking together in the upcoming years. Gardner explained that they "don't take things too seriously," but Cimbalo added that if PT Cruiser "had their big break, that'd be pretty cool."
Link to their music:
https://soundcloud.com/braeden-long-2/pt-cruiser-luke-rough-demo
Drops of Ink intends for this area to be used to foster healthy, thought-provoking discussion. Comments are expected to adhere to our standards and to be respectful and constructive. As such, we do not permit the use of profanity, foul language, personal attacks, or the use of language that might be interpreted as libelous. Comments are reviewed and must be approved by a moderator to ensure that they meet these standards. Drops of Ink does not allow anonymous comments, and we require a valid email address. The email address will not be displayed but will be used to confirm your comments.