Poyo
Senior and new bass player Marty Brannaman "really wanted to start a band and learn how to play an instrument [throughout high school]." Brannaman knew senior guitarist Alex Niemann wanted to start a band as well, so he reached out to him to get something going.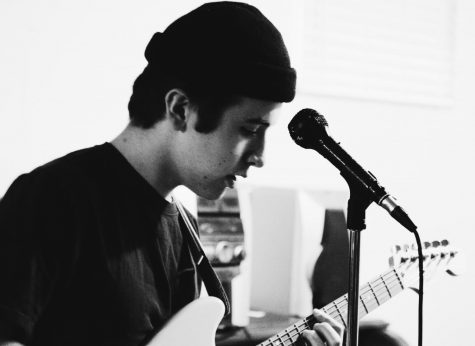 "We aren't trying to be serious or anything; we are just here to have fun. We've only had two shows, but we want to play more. [Playing in front of an audience] gives you a rush of adrenaline," stated Niemann.
Freshman drummer Rys Junas was recently asked to be a part of the band, and he takes inspiration from the Indie musician Frankie Cosmos. The group agrees that they take after a lot of Indie rock bands like Pavement and The Walters. Niemann also enjoys writing music and wrote their opening song for performances, "Sunday."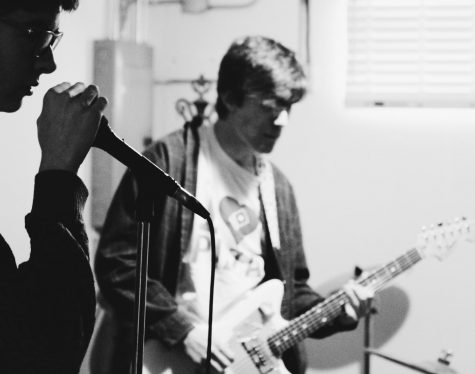 Brannaman struggled at first being able to keep up with his other band mates since he was new at playing an instrument. He explained, "I remember our last gig and I was so nervous, I was sweating, but once you start playing, it kinda fades away. Even if you do mess up in the end, you know you're there to have fun."
"For our first show, we all were like, 'We're going to suck,' so our plan was to just be a joke [by wearing blue short shorts,]" stated Niemann. Since their first show, they have grown as a band and now are much more comfortable performing in front of crowds as a collective whole.
Link to their music:
Drops of Ink intends for this area to be used to foster healthy, thought-provoking discussion. Comments are expected to adhere to our standards and to be respectful and constructive. As such, we do not permit the use of profanity, foul language, personal attacks, or the use of language that might be interpreted as libelous. Comments are reviewed and must be approved by a moderator to ensure that they meet these standards. Drops of Ink does not allow anonymous comments, and we require a valid email address. The email address will not be displayed but will be used to confirm your comments.