Libertyville High School Bands perform their winter concert
On Wednesday, Feb. 21, members of all the bands performed their winter concert in the Libertyville High School Auditorium. This concert featured music from the groups Concert Band, Symphonic Band, Symphonic Winds and Wind Ensemble.
The Concert Band, which performed first, consists mostly of underclassmen. The first piece that they played was "Air for Band," composed by Frank Erickson. Mr. Adam Gohr directed this piece, which created a relaxed atmosphere among the audience. After this piece was finished, Mr. Gohr welcomed everyone to the concert. Mr. Matthew Karnstedt conducted the second piece the concert band played, "Three Ayres from Gloucester." This piece was composed by Hugh Stuart and consisted of three movements.
The next group to perform was the Symphonic Band, which is made up of members from all different grade levels. The first song they played was "Nobles of the Mystic Shrine," composed by John Philip Sousa. This was a march piece, meaning it is normally used in a marching band setting. The second piece they played was "Variations on a Korean Folk Song," composed by John Barnes Chance. Mr. Gohr mentioned that this piece was used when both North Korea and South Korea recently walked together into the 2018 Olympic opening ceremony since they do not have a joint national anthem.
Up next was Symphonic Winds, directed by the fine arts supervisor, Mr. Dustin Helvie. The first song they played was "Flashing Winds," composed by Jan Van Der Roost. This song had a grand beginning and end, keeping the audience on the edge of their seats and left wanting more. The last song they played was "With Heart and Voice," composed by David Gillingham. Mr. Gohr explained how this piece is very challenging and was played by the honors band at a recent Illinois Music Education Association festival. This honors band is made up of some of the best players from the state.
The last group to perform was Wind Ensemble, which tends to have mostly upperclassmen, as it is the highest band at LHS. The first song they played was "George Washington Bicentennial," composed by John Philip Sousa. This piece is also a march, and it was very upbeat and energetic. The next song they played was "Molly on the Shore," composed by Percy Grainger. This song featured freshman Sebastian Ingino on clarinet. This is a classic wind ensemble piece to play.
The last song Wind Ensemble played was "Angels in the Architecture," composed by Frank Ticheli. This song featured a senior guest vocalist from the LHS choir, Lauren Randolph. This song was a unique piece as the band used wine glasses filled with water and foam tubes as instruments. Mr. Gohr added that they were recording this piece to send as an audition for their state competition. This final piece lasted 15 minutes.
The LHS Orchestra concert will be next week on Wednesday, Feb. 28. Solo and Ensemble, where each band performs pieces for a judge, will be on Saturday, March 3, at LHS.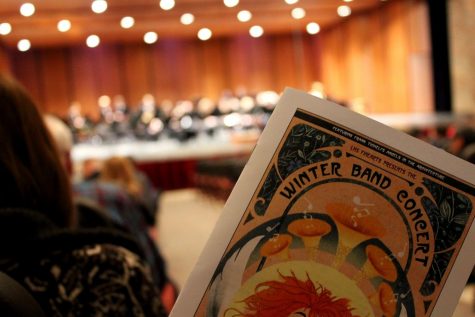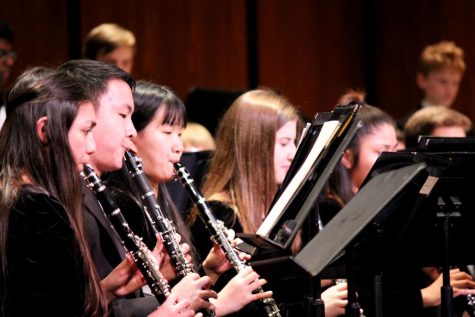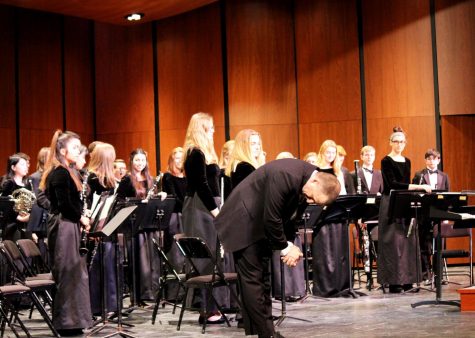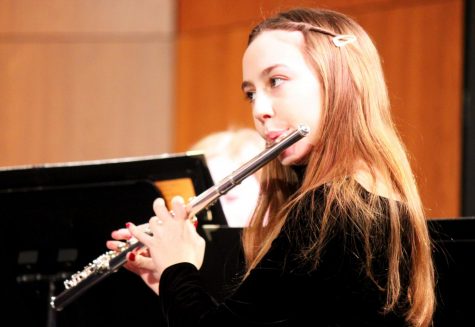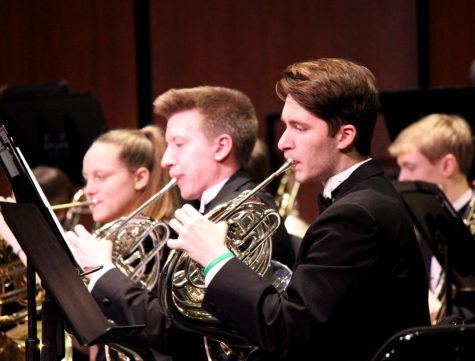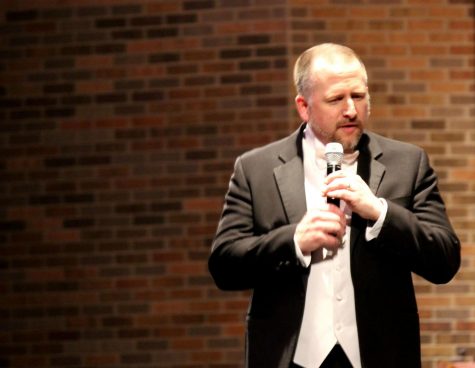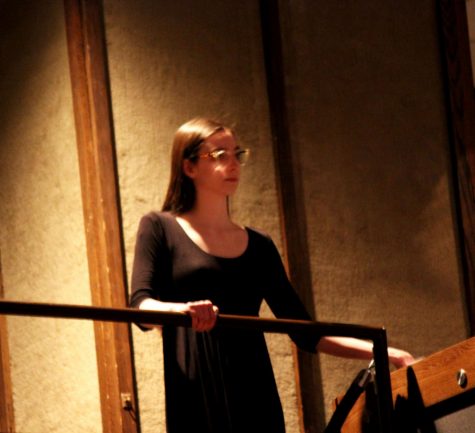 Leave a Comment