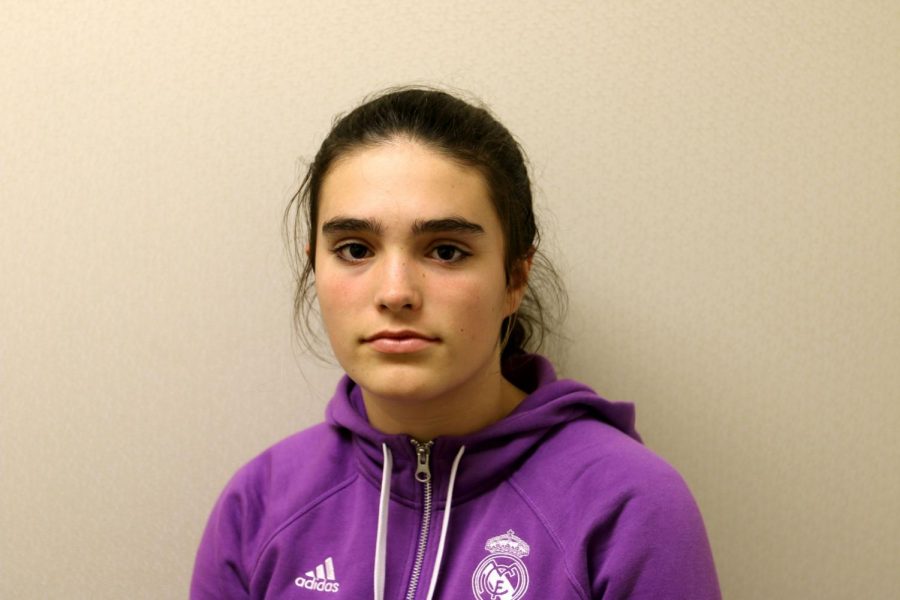 Cristina Tuduripoza
Cristina Tuduripoza moved to Libertyville in August from Spain. Prior to her move, Tuduripoza had much more exposure to English than many of her ELL classmates, which helped her transition smoothly.
"I learned English, and I traveled to Canada and Ireland to learn more English. I was pretty comfortable [speaking English] when I came," explained Tuduripoza.
While Tuduripoza is becoming increasingly comfortable with English in the classroom, she speaks Spanish at home, where she keeps her Spanish culture alive.
"We still eat food from Spain and we still eat at the same time [that we would] in Spain and have our culture. It's kind of like America's on the outside but Spain is in my home."
The ELL program has helped her to work on her English as well as acculturate to Libertyville and the United States as a whole. One way the program has made her transition easier is by coordinating extra time for her when necessary.
"Some teachers let me do the exams at ELL. Mr. Wiggins lets me start them in class before I have ELL and finish it there. For geometry honors, I take too long in the tests and [my teacher] lets me finish them [later]," shared Tuduripoza.
Another facet of the program that has helped her is an invaluable one: the other students. The other students share similar experiences, and they are people she can talk to.
While many challenges Tuduripoza faces are different from someone who has simply moved from another town, one challenge is universal. She describes this as "making friends because you have to start all over, and it's really hard."