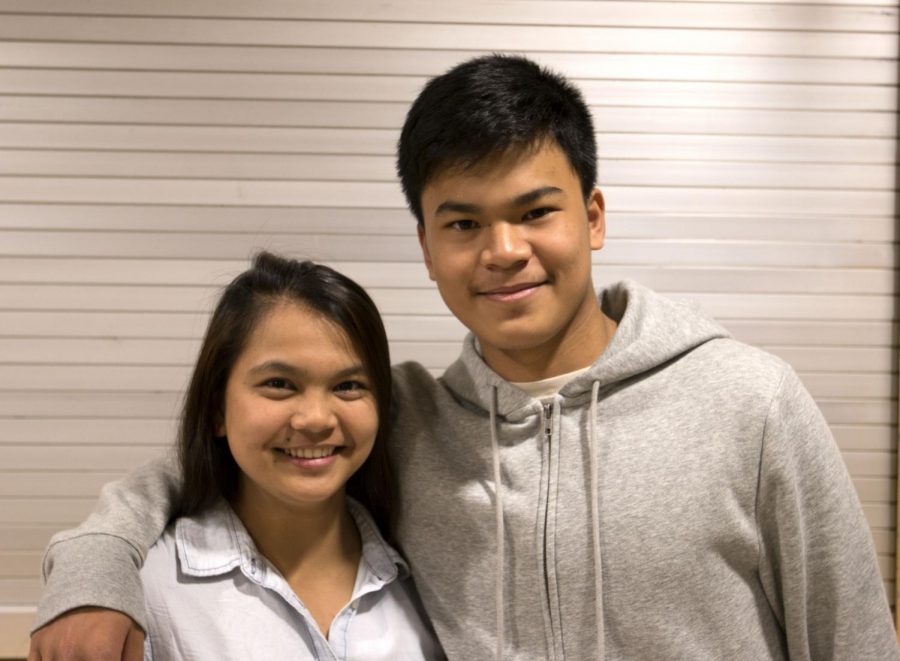 Angie and Mark Baquiran
Angie and Mark Baquiran moved to Libertyville two years ago from Batanes, a city in the northern part of the Philippines, where they spoke Ivatan, the language of their island, and Tagalog, the language of the Philippines. Their uncle, who has lived in the U.S. for 26 years, convinced their father to come to Libertyville for "opportunities and better education," shared Mark.
Since their arrival, they've struggled to acclimate to the language and the American culture, but the ELL program has made this adjustment easier for them.
Before the Baquirans moved, they researched Libertyville online and what they found scared them.
"We somehow read that there's violence. I didn't expect having this really nice neighborhood. I was like, 'What if we go home and there's a bunch of old dudes on the block?'" described Mark.
Safety was not the only fear the Baquirans had upon moving here. Another fear that Angie had occurred during class.
"When I was in class, I was really scared to talk because I didn't want to be mistaken or answer wrong," explained Angie. "Everybody looked at me that one time I was in class and answered a question that the teacher asked, and they laughed at me."
The ELL program has helped these siblings to learn English, which has made them more comfortable here.
"Learning in English is more difficult because there is a lot going on in English and it's not my mothertongue. So, for grammar and stuff and there's one word that has different meaning and it has a verb and a noun and an adjective, so it's hard knowing how to use it. I just have to take a little more time to understand and respond," stated Angie.
The difficulties that accompany English are made easier through activities that strengthen students' vocabularies with "a document or Google sheet with some words and [they] just try to define it," shared Mark.
What has made this transition easier for these siblings is each other. They are able to understand the challenges of the other and be there for the other.
"My sister kind of helped me to make me feel like I have company in this school," explained Mark.