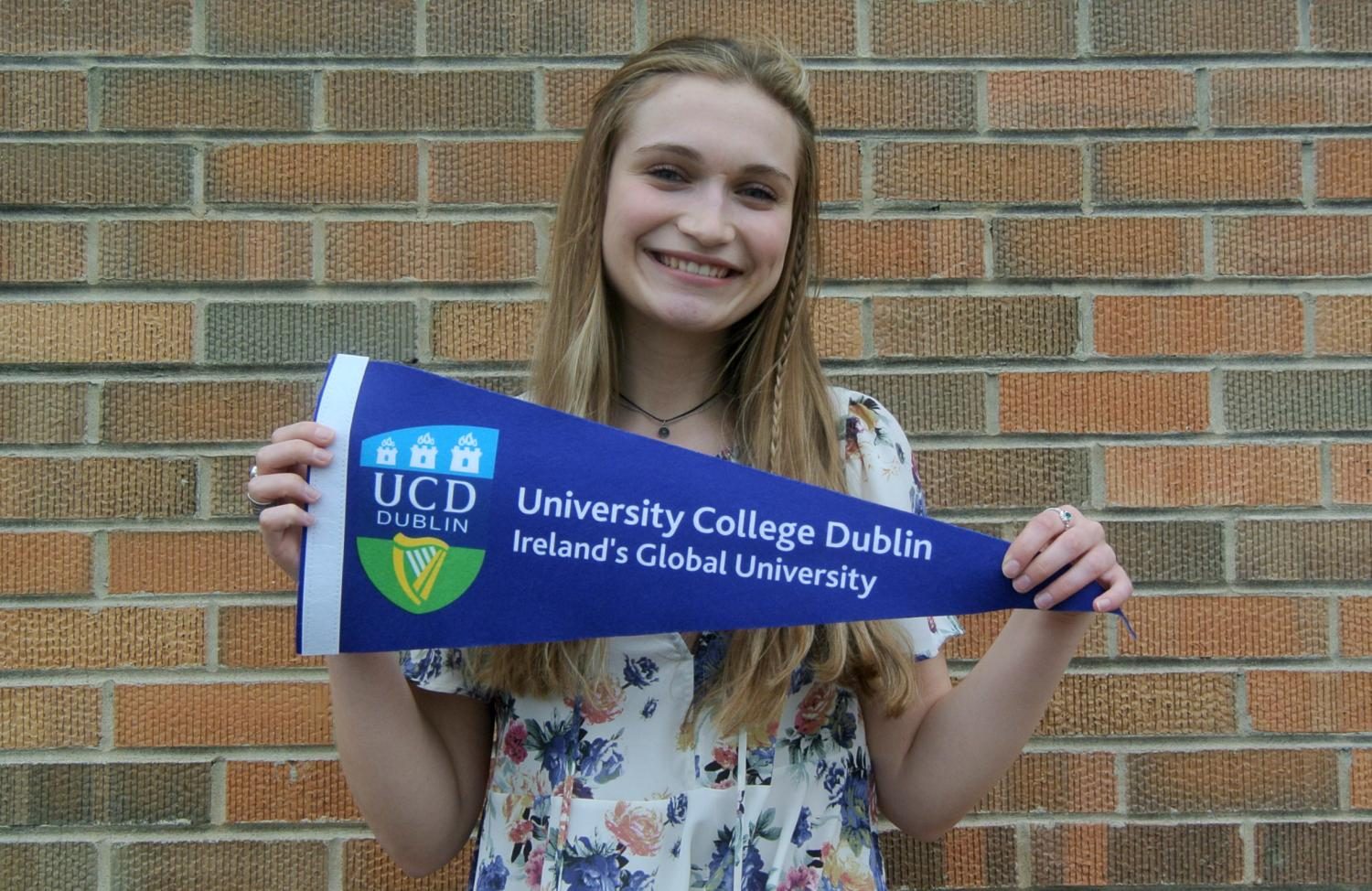 Becca Smrz
When it comes to choosing a college, many people feel as though going to college outside of the midwest is too far away from home. For some, this is not the case; even leaving the United States is not too far.
This is how Becca Smrz felt when deciding where to go to college. When she attended the College of Lake County college fair, Smrz talked to a representative from University College Dublin (UCD), located in Dublin, Ireland.
"[The representative] talked about a lot of U.S. students and how [the school is] trying to expand international students," Smrz said.
One of the reasons Smrz was interested in UCD was because the school gives out extensive scholarship money.
Smrz was also drawn to the geology program at UCD: " I didn't want to take [general education requirements], and I don't want to have to take lit when I wasn't even going to major in lit."
The transition between living in Libertyville to living in Dublin will be significant, as Smrz explained she will be living in an entirely different time zone and will have to change things such as her cell phone plan. Despite these large changes, Smrz is ready "to get out of the Libertyville bubble."