Retired LHS staff member died over Thanksgiving weekend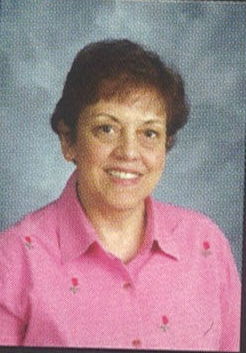 On Sunday, Nov. 27, retired LHS staff member Maryjo Robins died after a battle with glioblastoma (GBM). It is the most aggressive form of brain cancer. Robins worked in the Drop-in Lab for 13 years before retiring in 2013.
During her time at the school, Robins made an impact on students and fellow staff members. According to Ms. Amy Holtsford, students would actively seek out Robins and would be disappointed when she was absent.
Robins was drawn to the "student[s] who just felt as though he or she didn't connect, or had difficulty connecting with peers or difficulty fitting in," Ms. Holtsford expressed. "She gave students like that comfort."
Robins became very involved in social justice after she experienced a racist encounter as a child, where she noticed how some people treated people of color differently than those who weren't. She shared this story, which she entitled "There Are Two Types of Racism," in S.E.E.D., Seeking Educational Equity and Diversity. Robins started this group in 2005 for LHS faculty, and it was dedicated to discussing issues of racism and diversity. It was also in this group that Ms. Holtsford and Robins met and quickly became friends.
"I just started to become more and more enamored by this woman, Maryjo, who has just amazing stories and an amazing mind and a level of empathy that I think we all need to kind of emulate," Ms. Holtsford said when recounting her first few impressions of Robins.
Despite her cancer diagnosis, Robins stayed as upbeat and positive as someone could "when you are facing your own mortality," Ms. Holtsford remembered. In general, Ms. Holtsford said Robins had a great sense of humor.
"You have some people who are just funny because they make you laugh and then you have some people who are funny because they are so sarcastic, and she kind of had a good mix of both," Ms. Holtsford said.
Robins was passionate about many different hobbies in her life. During Robins's service on Friday, Dec. 2, a piece of writing by Marti Gorum, a retired LHS English teacher who was also a close friend of Robins, was passed out to the attendees. In this, Gorum shared how much love Robins had in many different areas.
In addition to being a member of a book club, Robins shared her love of reading by collecting books and sending them to places in rural Africa where children do not have access to books. Gorum also said that Robins "read a lot and contributed hundreds of reviews to Goodreads."
Gorum also expressed how Robins had enthusiasm for quilting and cooking. She was known for large-scale projects that she sometimes completed at odd times during the day. She would also bake something related to the discussion book whenever she hosted book club, Gorum said.
In the last paragraph of the writing, Gorum shared a quote that was not only said by Robins, but exemplified her view on life: "It's not the circumstances, but our attitude that makes us happy."