The Space Race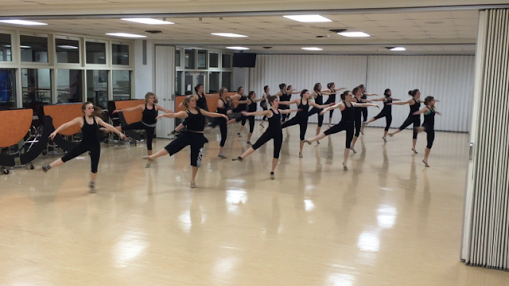 Jake Vogt
November 25, 2014
Every winter athlete knows the frustration that comes along with competing in this approaching season.  Being confined to small indoor spaces, hardly seeing the sun each day, and long, cold walks to and from parked cars come with the territory.  But the most voiced frustration about winter sports is the lack of space for teams to practice and compete in.
Twelve teams compete for two gyms, a fieldhouse, and the lunchroom.  That totals to six basketball courts (one fieldhouse bay is designated for wrestling), of which only two are used for games. The eight high school basketball teams compete for time in these spaces, along with high school feeder programs, as well as the high school cheer team.
"The hardest part [of winter sports scheduling] is the facilities, scheduling the practices for all of Libertyville High School athletics, then incorporating our feeder programs, and balancing that out," said LHS Athletic Director Mr. Briant Kelly.
With so many teams lobbying for gym space, the two Poms teams are stuck in the lunchroom.  Varsity and JV Poms practice at the same time, crowding the already limited space even further.
"Orchesis has to come in here too in the winter, so it's Orchesis, JV, and Varsity, all trying to split this tiny little area.  It gets a little bit too close for comfort," said junior Poms member Emily Yates.
The limited space makes it hard for the team to rehearse their whole performance, limiting the amount of preparation the team has for competitions.
"Usually when we compete, our performance is in a gym so obviously the lunchroom is not going to be the same size, so we can't do our routine full out," said Yates.  "It's frustrating because this floor is really bad, and people get injured on it; we've asked them to move us but they don't know what to do."
The Poms team has even had to practice in the carpeted Link Crew room, making rehearsal almost impossible.  The cramped room does not allow the team to practice their performance because the space is nowhere near regulation competition size.
With the lunchroom filled, the next open space is the main gym.  The main gym can be divided into two practice courts, allowing varsity boys and girls to practice at the same time.  However, when it comes to games, there is only one regulation court.  The main gym is where all varsity games take place because of the large amount of seating available for fans.  This gym is also used for intramural basketball games during the week, which generally take place from 7-9 p.m.
With the main gym booked every week, that leaves just the West Gym and two fieldhouse bays for the six other basketball teams.  The sophomore boys team usually occupies the West Gym, leaving the freshman boys, both A and B, in the Fieldhouse.
However, a common problem in the Fieldhouse is the lack of traction, making it difficult for basketball practices to be safe and efficient.
"The [fieldhouse] floors are so slippery that we couldn't run plays or else people got hurt," said sophomore basketball player Harrison Bach.  "Our coaches were really mad about the fieldhouse practices."
The freshman and JV girls teams alternate between the West Gym and the Fieldhouse.  One team practices after school until five o'clock while the other will start just before five.
"The fieldhouse was frustrating because of the humidity and having to start so late," said sophomore Riley Weis.
Freshman A girls coach Ms. Melissa Gorski enjoys the closely scheduled practice times because it gives her team the ability to scrimmage the JV girls team.  The overlapping schedules help her team improve throughout the year.
"We have a half hour overlap where we actually scrimmage each other, so it's actually more beneficial because scrimmaging is really important for basketball.  We get to put in what we've been practicing, so I really like when we overlap," said Ms. Gorski.
The majority of scheduling falls on the shoulders of Mr. Kelly.  According to Mr. Kelly, he and the varsity basketball coaches sit down before the season to discuss scheduling in order to ensure the most efficient practice locations for each team.
"Games and matches get first priority and then we go in order of varsity and work our way down," said Mr. Kelly.
"The issue with winter sports spacing also comes in January and February when I am trying to incorporate open gyms for spring sports.  So that becomes a lot of an issue, when we are trying to schedule all those times in there.  It is an issue; we can always have more space," said Mr. Kelly, meaning that there can never be too much gym space.
The most recent high school renovation was the addition of the West Gym, which was a major effort to add more space for winter sports.
"In 2005 we built the West Gym, so that obviously helped, having an extra gym helped.  That gives you an extra competition court and two extra practice courts," said Mr. Kelly.
Before the West Gym was built, the high school partnered with the Libertyville Sports Complex, where the freshman basketball teams would practice.  In another effort to add space, the cardio room would be stripped of its equipment after school and be replaced with wrestling mats, freeing a fieldhouse bay for a basketball team to practice.  Although this option is no longer used, it could be a possibility in the future if the school is looking for more space.
Multiple teams practice off campus as well, including bowling (Lakeside Lanes in Mundelein), and diving (Vernon Hills High School).
Mr. Kelly does not often hear complaints from coaches about spacing issues.  He commends the coaches on their ability to work together in order to get the most out of their practice spaces.
"I think our coaches do a great job with working with each other and understanding that each sport in the school is important," said Mr. Kelly.
With alternating practice times and breaking down gyms into multiple practice courts, there is enough space to allow teams to prepare for competition.  In fact, Mr. Kelly believes winter sports aren't the most space restricted.
"I think there is a bigger issue with space in March, with spring sports,"  he said.
In the beginning weeks of spring sports, most teams do not have the ability to go outside to use facilities because of weather conditions.  This causes multiple teams to lobby for space in the Fieldhouse, while boys volleyball occupies the Main Gym and West Gym.

Short of building another gym, there is no easy way to avoid spatial restrictions for both winter and spring sports.  With no plans in the near future to do so, the school will continue to work with teams and coaches to use every square foot the school has to offer.  Although some practice times and locations are not ideal, they can be acclimated to in order to prepare for competition.