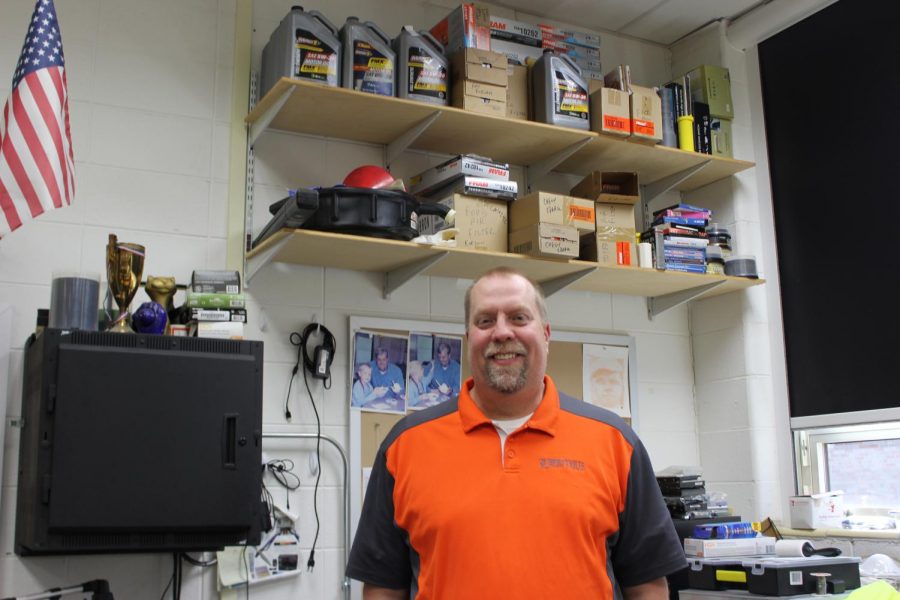 Mr. Andrew Thomson
Applied technology teacher Mr. Andrew Thomson was a talented athlete in high school and college and a starting pitcher on the Bethel University baseball team, but he didn't start out as a baseball player.
Mr. Thomson went to Bethel in St. Paul, Minnesota, to play basketball, but he soon realized he didn't want to play basketball anymore. He decided to try out for baseball in the spring, having played when he was little, and he made the team. He played on the team his freshman year and became a starting pitcher by his sophomore year.
"Baseball has been a big part of my life," stated Mr. Thomson. "It taught me a lot of discipline, to be more careful about what I'm doing, and it gave a lot of confidence."
After college, Mr. Thomson coached baseball for 24 years, 13 of the years at LHS, until he stopped coaching two years ago. Outside of school, Mr. Thomson enjoys watching his son play baseball and his daughter play softball.
"I coached [my son] too when he was younger and watched him grow up and turn into a better baseball player than I ever was," said Mr. Thomson. His son is a senior at Vernon Hills High School and will be attending Morningside College in Sioux City, Iowa, in the fall.
"I think playing a sport is extremely important in order to learn to work with other people, especially team sports. They teach you how to work with others effectively," commented Mr. Thomson. He added that in an engineering career like his, where a lot of group work is involved, it is "extremely helpful to have experience in teams from your past."
Mr. Thomson's favorite part of playing baseball was "the team aspect and being around the comradery of the guys, especially around people that I normally wasn't."
Mr. Thomson has fond memories of his teammates and coaches and "learned a lot of valuable lessons from the coaches at Bethel."