Ailurophile
Seniors Luke Ekdahl and John McGuan had one week to get a band together after receiving an invitation to perform at Penny Road Pub. They quickly found two additional members: junior Jack Muraoka on bass and sophomore Matt Sleep as lead singer.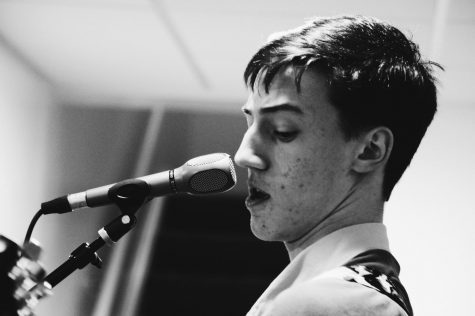 Although the band has only been together for six months, they clicked right away and said they have great chemistry together when performing. Every member of the group really enjoys playing music because it's more interactive than simply listening to it. Sleep believes that "playing a song is such a wonderful gift to people because people love music. You enjoy [the song] and so does the audience."
Currently, the band is working on writing original songs, but the majority of the songs they play are covers. Muraoka writes a good amount of songs and has his own solo album. Sleep also writes song lyrics but doesn't work on the rhythm of the songs much.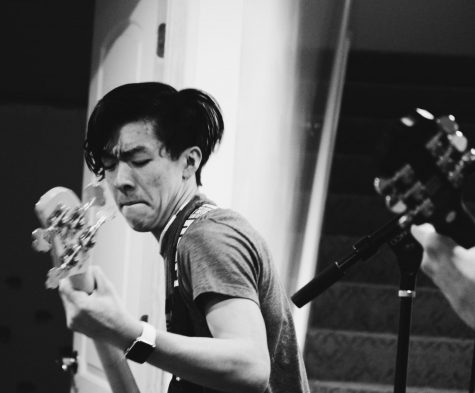 The covers that the band plays range from surf rock to punk to disco. "I'd say all of us play different types of music, and we kind of work it into the set list," stated lead guitarist Ekdahl. Sleep agreed that "a lot of our style is based off of our individual styles. We try to rearrange the music to make it flow."
The band enjoys each others' company and loves to perform in front of audiences. Ekdahl knows that "usually our number one issue is time on stage because we definitely play a lot longer. We like it when the crowd dances and gets into it." Drummer McGuan agreed that "if the audience is having fun, you know you are doing a good job."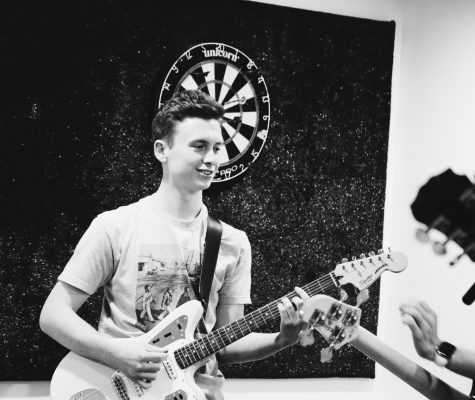 With both McGuan and Ekdahl heading off to college this upcoming fall, "the only way we'd stay together is if we got some huge break and someone asked us to make a record," explained Sleep. However, all the members still want to get together over breaks and play together. Muraoka was "thinking [him and Sleep] will find some new people [for a band] and then rename ourselves."
Link to their music:
Drops of Ink intends for this area to be used to foster healthy, thought-provoking discussion. Comments are expected to adhere to our standards and to be respectful and constructive. As such, we do not permit the use of profanity, foul language, personal attacks, or the use of language that might be interpreted as libelous. Comments are reviewed and must be approved by a moderator to ensure that they meet these standards. Drops of Ink does not allow anonymous comments, and we require a valid email address. The email address will not be displayed but will be used to confirm your comments.