2017-18 Executive Board announced
Hang on for a minute...we're trying to find some more stories you might like.
        The week before spring break, the LHS student body voted for the 2017-2018 Student Council Executive Board. Next year's board members will be EJ Chen, Riley Hoff, Hayley Holson, Bridget Horvath, Emily Regan, Annie Ryan, and Tess Styler.
        EJ Chen is a sophomore at Libertyville whose brother, Cam, served on Exec board his junior and senior years. EJ saw how his brother was able to make a difference and have people look up to him and wanted to follow in his footsteps.
        Chen's desire to join Exec Board was to make more relationships with people throughout LHS.
        "[I'm excited to] have new friends and be giving back to the community. I want to help make our school better," Chen said.
        Chen also wants to help other students get more involved at school. He is very passionate about helping people find what they enjoy doing.
        "We have so many clubs and different activities that we [offer]. If we all worked together to do something, it could have such a huge impact," Chen added.
Riley Hoff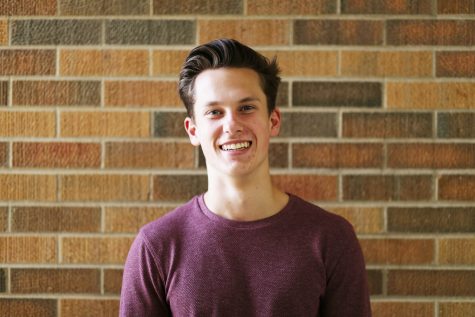 Riley Hoff is a junior at LHS who will be a first-time member of Exec Board. He decided to run for the board because of his current involvement in Student Council and motivation from some friends.
        Hoff believes that it's important for the school to have good leaders and that the current Exec Board members and next year's elected members are good examples for the rest of the student body.

"[Next year's board members] are all great kids, and I know we will do a good job next year," Hoff explained.
        Hoff is also involved in extracurricular soccer, ACE and NHS. He enjoys participating in the school activities and helping other students get involved with the school.  
        "I am also excited for bringing students' ideas to the board and helping implement them," Hoff stated.
Hayley Holson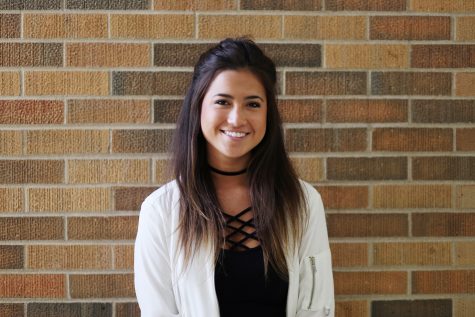 Hayley Holson, an LHS junior, is currently serving her first year on Exec Board. This year, she has been working with Bridget Horvath as the school liaison. The position focuses on the organization of events and communication between students and the administration.
        "It was really fun to have someone to work with on heading student spirit and working with others [to] improve student involvement," Holson explained.
        Holson described Exec Board as a very rewarding way to give back to the school.
        "It feels good to know that I'm doing something for the school and the students to hopefully make it a fun and more inviting environment. I feel really lucky to work with such creative, intelligent and hardworking people," she said.
Bridget Horvath
        Bridget Horvath has been the LHS liaison this year, which is her first serving on the Exec Board.  Horvath has been participating in Student Council for her entire high school career and even ran for Exec Board at the end of her freshman year, but lost.
        Horvath believes Student Council is a very important club at Libertyville that helps improve the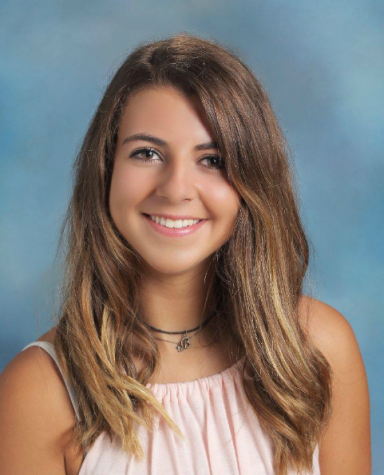 relationship between students and staff members.
        "Students do have a voice and they have a say in things. Student Council is amazing because it really connects students with teachers and the administration in order to help students express their voices," Horvath explained.
        Horvath has loved her time on Exec Board so far and described how fun planning assemblies has been. Her favorite part, however, has been the friendship she's gained with the other members and learning what people can achieve when they work together.
        "[It's] just being a part of a family with everyone. You're all so close and you gain a relationship so quickly. I look forward to coming down to 3rd period every day to be with everyone," Horvath described.
Emily Regan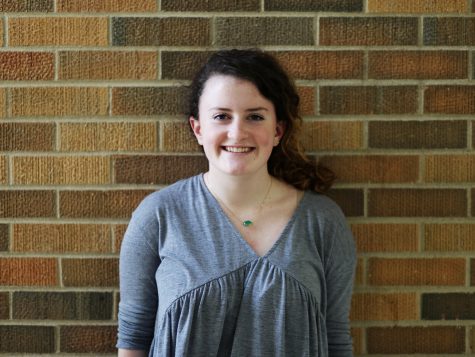 Emily Regan is currently on Exec Board, where she is in charge of broadcasting for the Wakeup Wildcat videos. Junior year was her first year on the board, which she decided to run for after being involved in Student Council freshman year and being on the class board sophomore year.
        "I've always kind of viewed myself as a leader and [Exec Board] just seemed like a good next step!" Regan explained.
        She describes herself as someone who would easily and often voice her opinions and Exec Board has taught her the importance of also listening to others' opinions.
        "I've definitely learned to listen and take note but not take it personally," she said. "Just because someone hates having prom at the Shedd doesn't mean that I'm a bad person or that I can't make decisions well."
Annie Ryan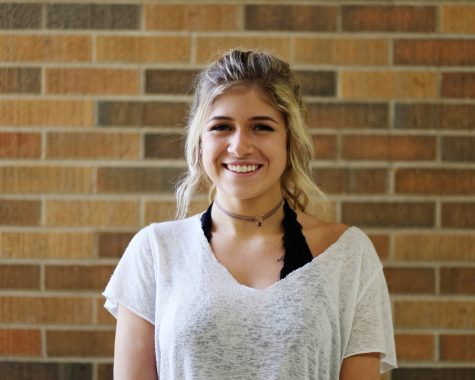 Annie Ryan has been involved in Student Council since her freshman year of high school, when she was the co-class president. Ryan is now a sophomore and is still involved in Student Council. Ryan played basketball freshman year and lacrosse this year, and she is also a member of mock trial due to her future goals of becoming a lawyer.
        Ryan's previous involvement in Student Council really pushed her to run for Exec Board, as well as what she's observed of previous Exec Boards.
        "Everyone who's on [Exec Board] seems to have such an awesome time and it's so cool to see the awesome things that they do when they work together. That's definitely something I want to be a part of," Ryan commented.
        As a member of the board, Ryan wants to get more people involved in Student Council.
        "I want everyone to see that Student Council has a place for everybody and it's an awesome way to get your voice heard," Ryan stated.
Tess Styler

LHS sophomore Tess Styler has been on her class board for the past two years and is currently serving as the sophomore class president. She is also involved in choir and played basketball last year.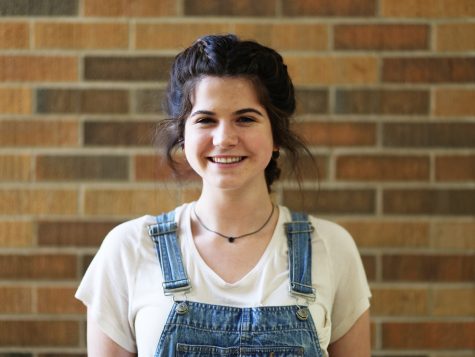 Styler has always been interested in Exec Board.
        "I looked up to the Exec Board and thought of them as leaders of the school," Styler stated.
        Styler is also happy to help bring some changes to the LHS student body. She believes that the more people work together, the better the school can become, and she wants to help unite all the students at Libertyville.
        "I hope to help break down the barriers between grades and bring together students of all different ages," Styler said.
All Photos by Paige Ward except Bridget Horvath's by VIP Photography