Wildcats smoke Waukegan 69-29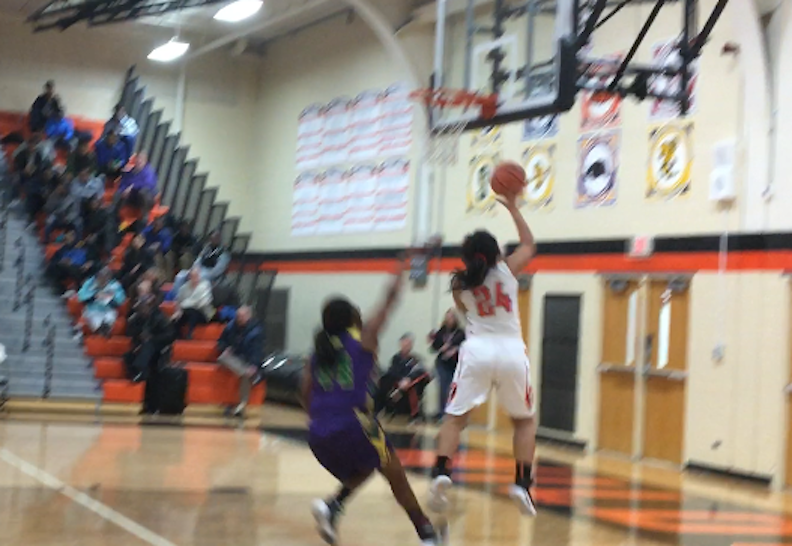 Kyle Patterson, Staff Writer
December 11, 2016
The girls varsity basketball team faced the Waukegan Bulldogs on Friday, Dec. 9, and won by a large margin, beating them 69-29.
The win brings the Cats' record to 4-5, while Waukegan's record dropped to 3-4.
"I think we got out to a quick lead because of our defense, because of our press," said assistant coach Amy Holtsford after the game. "It's nice to see what happens when we can manufacture our points off of our defense."
The Cats got off to a quick start, putting 15 points on the board before Waukegan scored their first points of the game. Libertyville continued to dominate through the second quarter, finishing the half with a comfortable lead, scoring 47 points to Waukegan's 7.
The Bulldogs made a small comeback in the fourth quarter, scoring the majority of the team's points in the quarter, with 16 to the Cats' 6. The Libertyville lead was too large to overcome, however, and at no point did Waukegan threaten the Cats' lead.
Having a large lead throughout the majority of the game, everyone on the team saw a good amount of playing time. Most of the players scored at least one point, with sophomore Maddie Spalding leading the team in points with 11. Seniors Claire Keefe and Riley Weis weren't far behind with 10 and 9 points, respectively.
Holtsford was glad for the win, but acknowledged that there is still plenty of season left and many challenging opponents that they'll face: "We have such a tough conference. Our next conference game is against Lake Forest, and they're going to be a really big challenge for us."
Libertyville will play their next game on the road as they play against Marian Central Catholic on Tuesday, Dec. 13, at 5:15 p.m.